---
About Zepl
Zepl is from the creators of Apache Zeppelin, an open-source notebook for data and analytics that has been downloaded more than 500,000 times. Zepl provides a self-service data science notebook solution for advanced data scientists to do exploratory, code-centric work.
---
Zepl at Glance
Zepl provides a single place for your entire team to collaborate securely, with unlimited scale and zero management, while our modern architecture provides maximum simplicity, efficiency and value.
Key Features
Code-based notebook solution
Support for Python, R, Scala, Spark, and SQL
Connect to any data source in seconds
Notebook import and version control
Resource and job monitoring
Built-in scheduler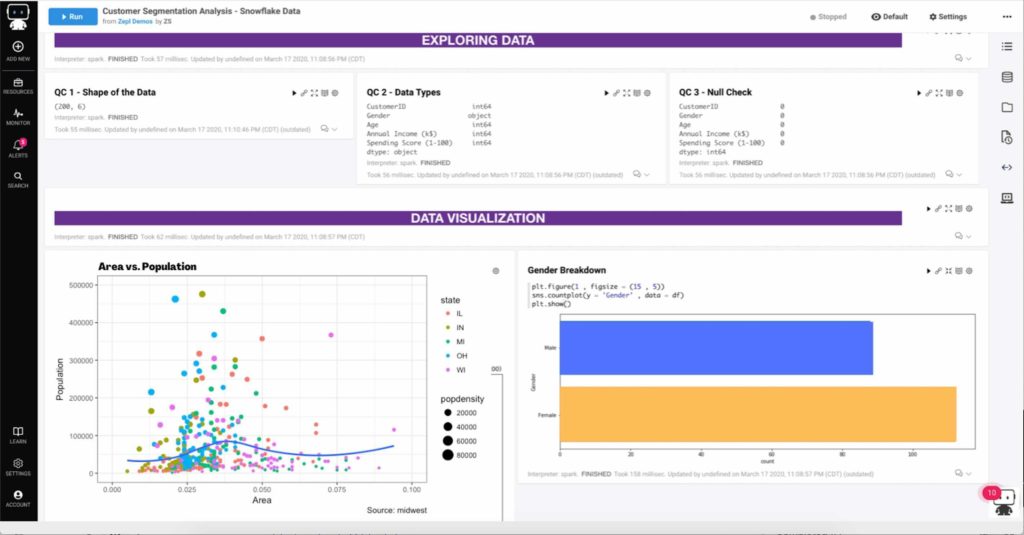 ---
DataRobot + Zepl
With the integration of Zepl, business analysts are able to build models using the power of DataRobot's automation and collaborate with their advanced data science colleagues for additional customization if desired, all on the same platform.
It also provides a more transparent view of the code behind DataRobot blueprints, further enhancing trust and explainability within the platform.
By embedding our self-service notebook solutions into DataRobot's already frictionless platform, DataRobot cements its place as the de facto enterprise AI Platform for users across the board, and at every skill level.

Get Started with Zepl Today