Are Your Models Ready for What's About to Happen?
Unexpected events such as the recent COVID-19 pandemic proved to all of us that systems, processes, and models can fail in an instant. DataRobot MLOps with Continuous AI automatically maintains all of your production models, keeping them at peak performance regardless of real-world chaos.
With Continuous AI, you can create multiple MLOps strategies to refresh your production models based on the schedule of your choosing or when an event like a drop in accuracy or data drift occurs. Continuous AI also uses DataRobot's world-class AutoML capabilities to automatically create and recommend new challenger models for you. When combined, these strategies combined ensure that you always have the most accurate and timely predictions possible.
Set Strategies for Every Possible Scenario
Use Continuous AI to create multiple retraining policies to cover all of your bases. Set policies based on schedules or triggered by specific events, such as data drift or a drop in accuracy. Continuous AI protects your models from any possible real-world scenario, enabling you to make the best AI-driven decisions at all times, regardless of external conditions.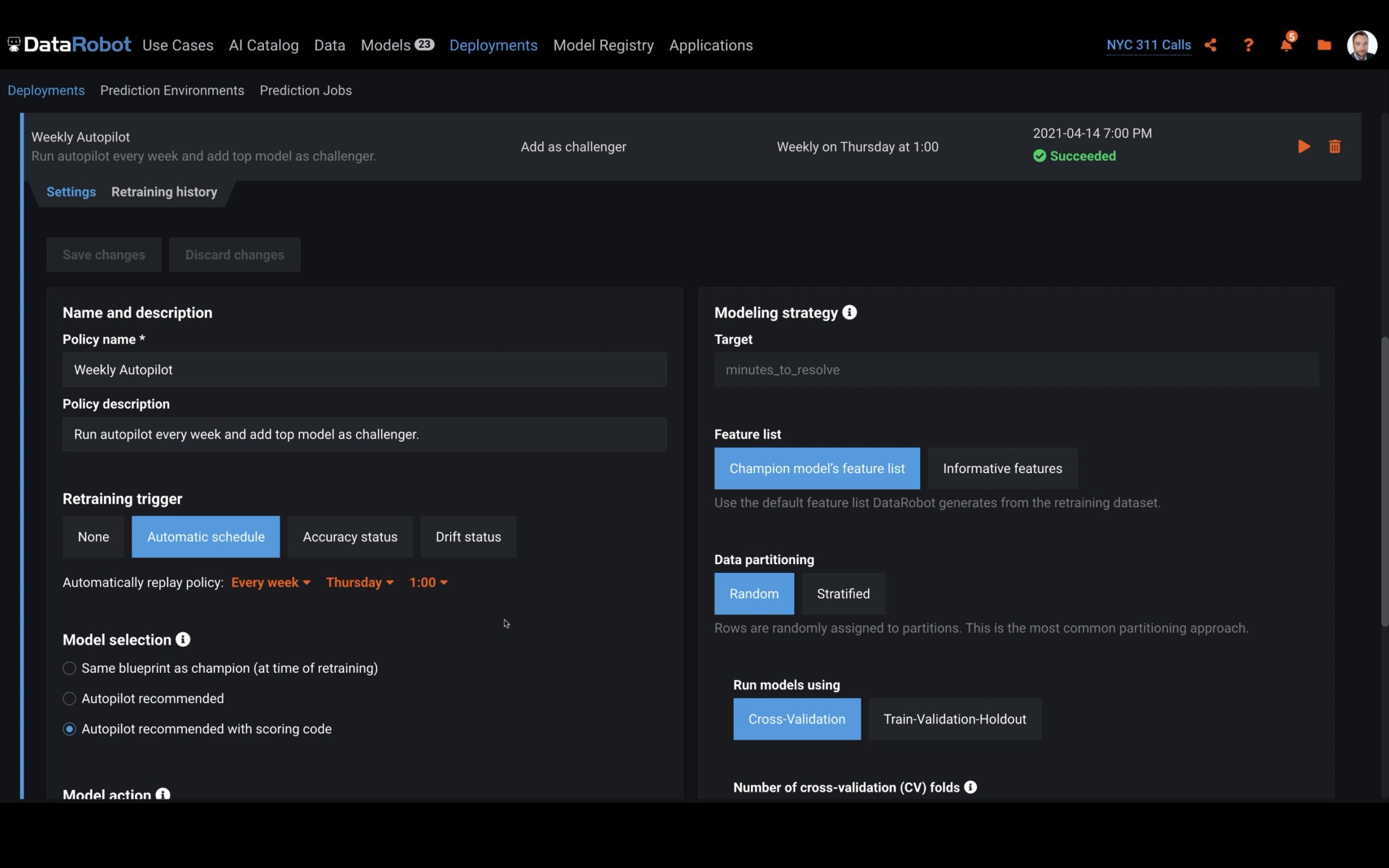 World-Class Challenger Models Generated for You
Bring your own challenger models created by your best data scientists or have DataRobot AutoML create them for you. Our massive library of open-source and proprietary models has everything you need from classic tree-based models to the latest deep learning algorithms, with more in every new release. Don't let your production models get lazy—challenge them using the best modeling techniques available today.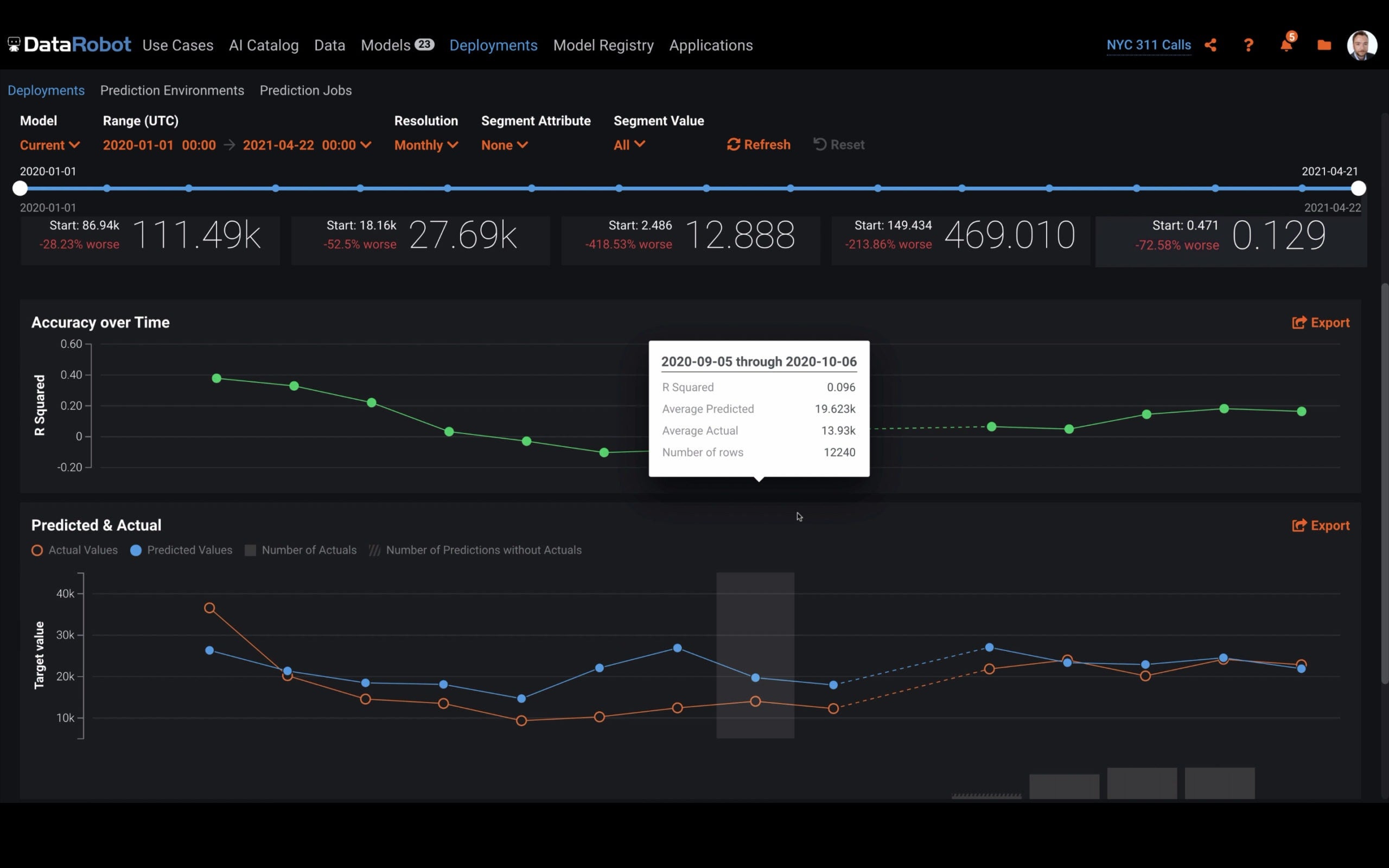 Continuous Improvement with Governance and Control
Continuous AI works within the tightly controlled governance framework established by the MLOps product. This ensures that your production models are never updated or replaced without first passing through existing governance policies and gated approval workflows already in place.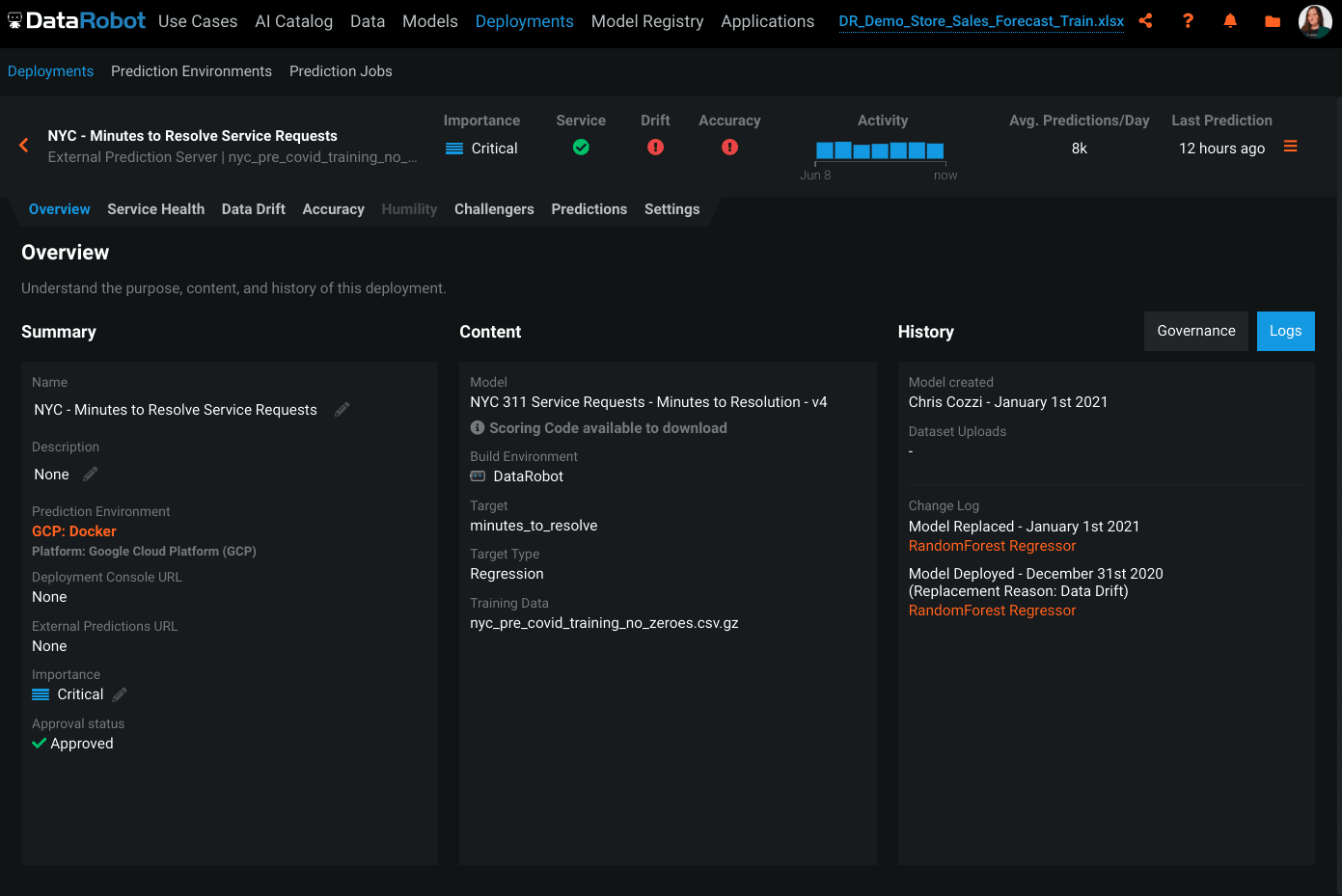 Want to learn more about Continuous AI?