DataRobot AI Platform
A full AI lifecycle platform built for predictive and generative AI with broad ecosystem interoperability and a world-class team of AI experts to ensure the success of your initiatives every step of the way.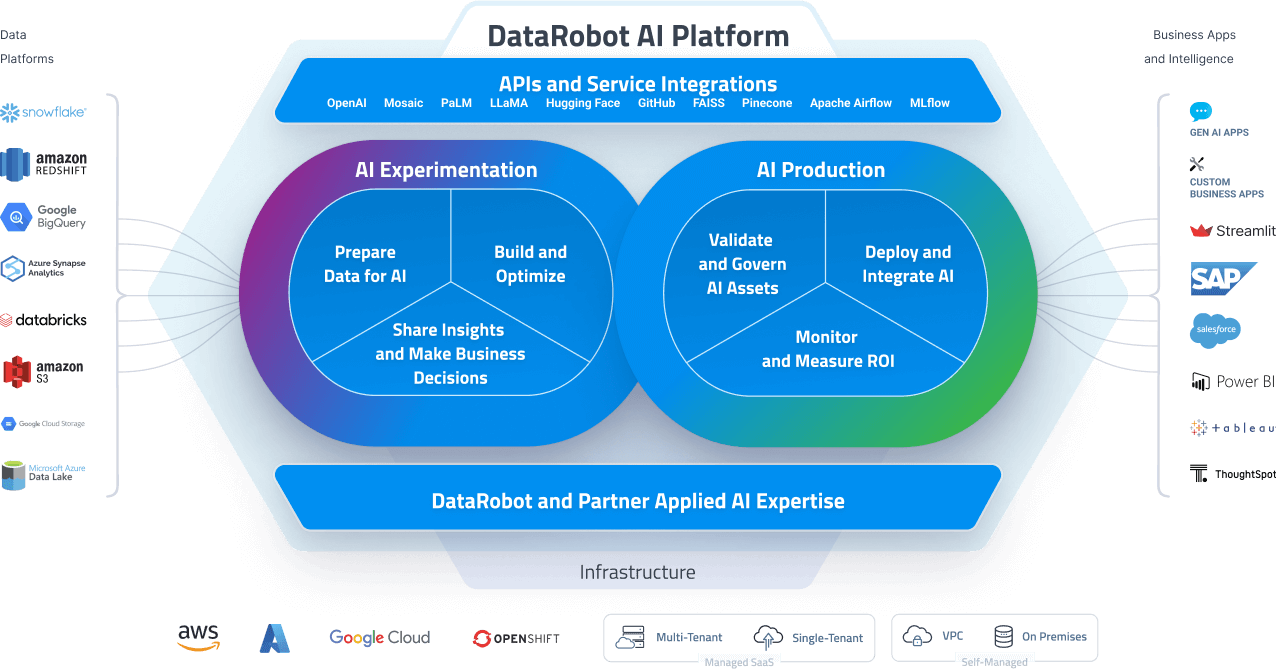 AI Experimentation
Quickly experiment with multiple AI problem framings, identify key drivers, and build precise models that drive impact.
Watch a Demo
AI Production
Everything you need to manage, scale and govern your generative and predictive AI assets, in one place. A centralized control and command center gives you the seamless ability to test, document, deploy, monitor, and govern a diverse portfolio of models in production no matter where they're built or deployed.
Open and Interoperable Ecosystem
Applied AI Expertise
See faster results with guidance from a world-class AI team with deep AI expertise and broad use case experience.
Take AI From Vision to Value
See how a value-driven approach to AI can accelerate time to impact.