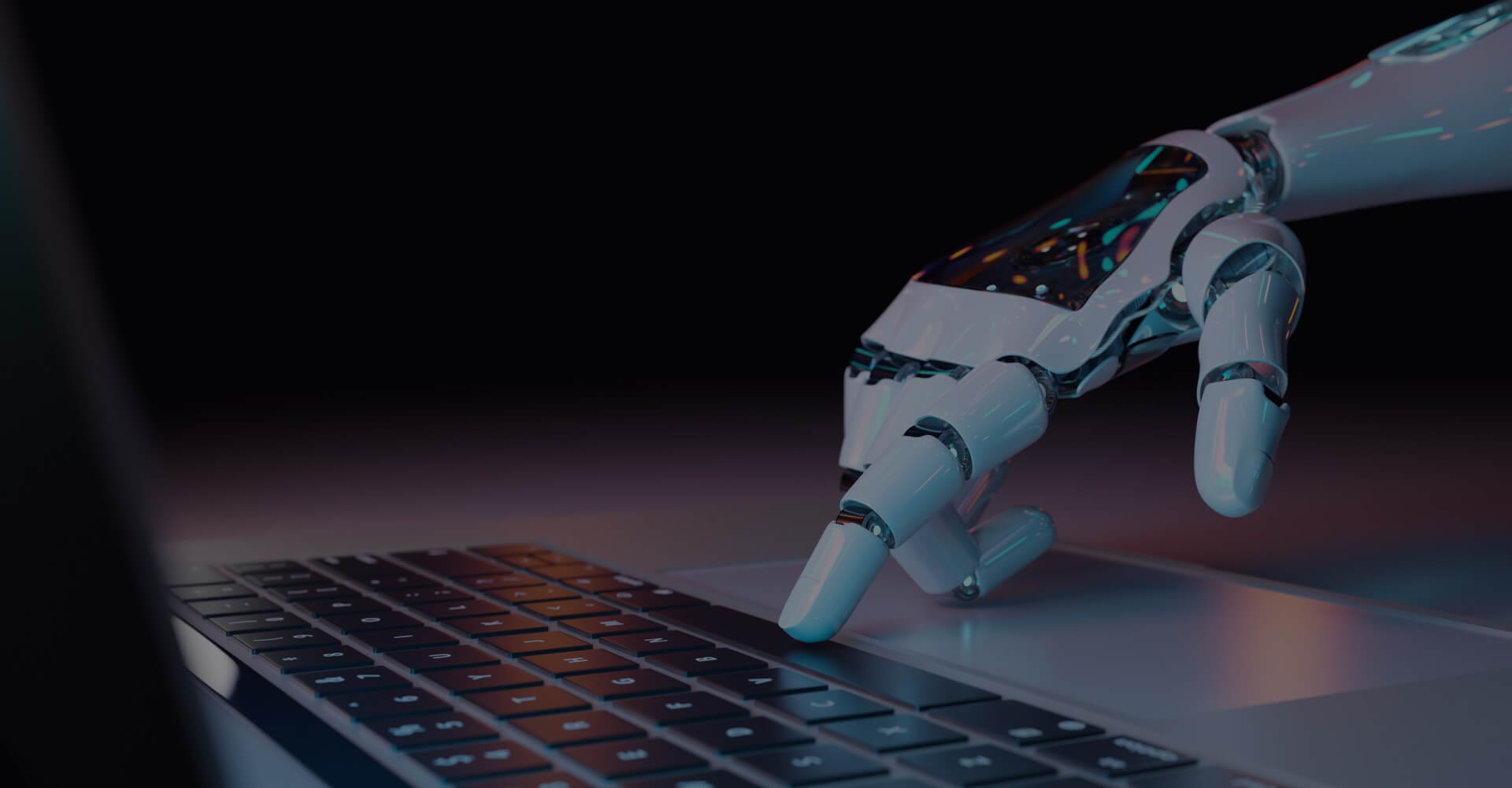 로보틱 프로세스 자동화
We're all familiar with work that suffers from the three R's – Routine, Repetitive, and Rules-driven actions. Robotic Process Automation (RPA) solutions aim to automate mundane back office work. By replacing full-time equivalent (FTE) hours with machine-based learning, departments like HR, financial services, and call centers can focus on more meaningful and strategic goals.

Learn how organizations use automated machine learning with robotic process automation software.
Thank you
We will contact you shortly
Thank You!
We're almost there! These are the next steps:
Look out for an email from DataRobot with a subject line: Your Subscription Confirmation.
Click the confirmation link to approve your consent.
Done! You have now opted to receive communications about DataRobot's products and services.
Didn't receive the email? Please make sure to check your spam or junk folders.
Close
로보틱 프로세스 자동화(RPA) + AI
RPA lays the groundwork for enterprise AI and more intelligent applications. If a company has an RPA solution in place, it generally means that they have an automation and data-first mentality and are probably ready to invest in more complex machine learning models to solve their business problems. It also means that their data is ready to be put in a format that can be used for enterprise AI models. Once an organization has seen the levels of productivity that are possible with RPA and AI, many are eager to embrace more complex use cases and digital strategies.
효율성과 정확성 확보
봇을 통해 반복적이고 일상적인 작업 처리 또는 인간 작업 확대
Automatically collect, structure, and label data that is required for enterprise AI to have utility
규칙 기반 프로세스 향상
더 많은 데이터 검사 및 훈련 시 개선 및 향상 가능한 로보틱 프로세스 지능 제공
작업자 성과를 향상하고 운영 위험을 감소하며 대응 시간을 개선
엔드 투 엔드 AI 기반 프로세스 자동화
엔드 투 엔드 프로세스 오케스트레이션, 프로세스 애플리케이션 및 모델링
인간, 로봇 및 시스템이 하나 되어 정의된 규칙을 뛰어넘는 현명한 결정 도출
봇을 통해 반복적이고 일상적인 작업 처리 또는 인간 작업 확대
Automatically collect, structure, and label data that is required for enterprise AI to have utility

더 많은 데이터 검사 및 훈련 시 개선 및 향상 가능한 로보틱 프로세스 지능 제공
작업자 성과를 향상하고 운영 위험을 감소하며 대응 시간을 개선

엔드 투 엔드 프로세스 오케스트레이션, 프로세스 애플리케이션 및 모델링
인간, 로봇 및 시스템이 하나 되어 정의된 규칙을 뛰어넘는 현명한 결정 도출
RPA에 관한 분석 과제
Robotic process automation companies are able to gather data needed to run predictive models in DataRobot.
RPA AI tools streamline the whole process of email classification, reading incoming email and using DataRobot enterprise AI to classify the request. From there, DataRobot predicts the appropriate channel for follow-up and RPA can forward the email to that department. With a timely follow-up from the assigned department, the workers in the department can focus on higher value work and get more time back to answer customer phone calls. This ultimately leads to a higher customer satisfaction and more timely responses.

RPA uses intelligent optical character recognition (OCR) to extract data from paper-based applications and make it available digitally. It performs client outreach for missing information and then routes the completed application to DataRobot to assess the risk and provide an interest rate quote. After obtaining approval, the RPA robot will then notify the customer about the decision on the loan.

Predicting when equipment will fail is a huge cost saver for businesses. Ensuring that a company has the right replacement part available and the right maintenance person on hand to fix the problem ahead of time keeps operations running smoothly. RPA helps businesses to get ahead of the problem by gathering service logs and calling upon DataRobot to flag faulty equipment or outages. It then creates alerts for areas expected to suffer issues and repairs equipment before an expensive outage can occur.

How a customer navigates their way through a company's phone tree can make or break their relationship with that company. RPA walks through a number of steps that make the process seamless. After pulling the customer profile information, RPA calls out to DataRobot, which predicts which department the customer needs, as well as the customer's lifetime value and churn risk. It allows the best call center reps to deal with the highest value customers and allows callers to get routed more effectively.

RPA는 통화량 이력을 보고 정보를 결합하며 DataRobot을 호출합니다. DataRobot 시계열은 예상 통화량을 예측하고 인력이 부족한 경우 관리자에게 경고합니다. 직원 일정을 예상 수요에 따라 구축할 수 있어 대기 시간이 단축되고 인력 충원 비용이 줄어듭니다.

Enterprise AI can be developed with data from several public sources. Using historical data such as Medicare, the National Provider Identifier (NPI) Database, and the CDC, datasets can be combined to derive an aggregate of drugs prescribed by county and opioid deaths. By understanding how all drugs are prescribed at a county level, agencies can identify relationships between non-opioid based drugs and their effect on the opioid death rate nationally.

직원에 대한 이력 및 범주 데이터를 살펴보면 회사는 향후 직원 이탈을 예측하고 문제 해결에 필요한 조직 변경을 실행함으로써 이를 해결할 수 있습니다. 또한 추가 분석을 통해 최적의 비즈니스 성과를 보장하기 위해 해결해야 할 미래의 인재 격차를 파악할 수 있습니다.

Since it is inefficient and time-consuming to investigate every claim of medical fraud, it pays to use enterprise AI to predict fraudulent activity. Solutions can become obsolete just as quickly as they are developed, and it can be hard for your team to keep up with every claim. RPA with machine learning can monitor the threat landscape and stay ahead of fraud in real-time.
RPA + AI는 조직을 변화시킬 수 있습니다.