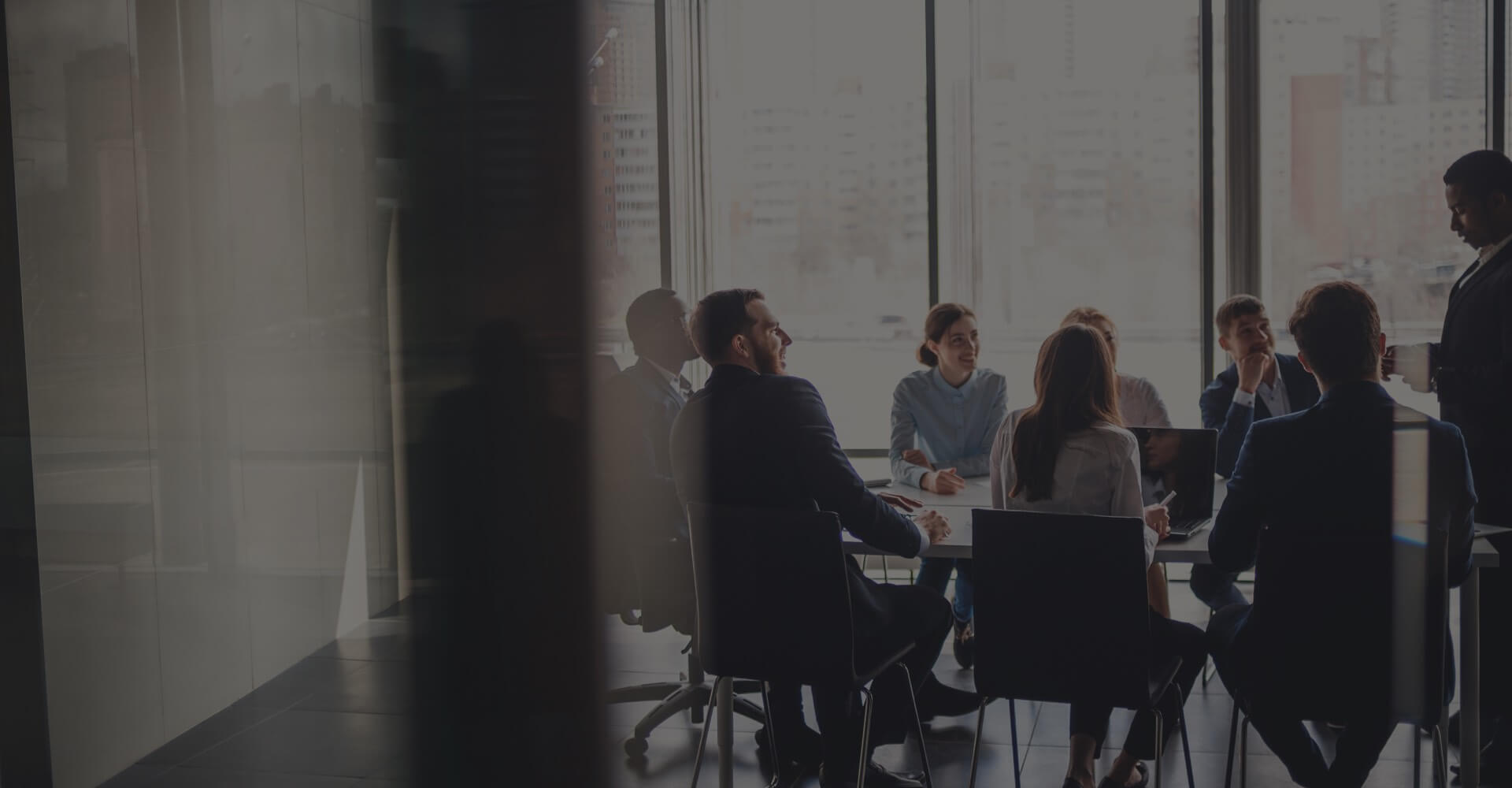 보험
AI Adoption and the Insurance Industry

Today's insurance companies are embracing AI and using more data science across different applications. In the process, these companies are improving profitability, becoming more efficient, and delivering an enhanced customer experience.
AI와 보험
DataRobot provides insurers with unrivaled power to optimize their market selection, underwriting, pricing, and claims management operations. Using DataRobot in insurance enables you to deploy analytics in a fraction of the time it usually takes, delivering enhanced speed to market, more accurate machine learning pricing, reduced loss ratios, and higher conversion rates.
전략적 리스크 선택
Identify the most profitable prospects
전환율 가속화
견적 정확성 개선
Increase renewals while reducing "churn"
Inculcate "best practices"
정밀한 보험료 및 예치금 설정
최첨단 머신러닝 알고리즘 활용
재프로그래밍없이 보험료 설정 모델 배포
손실 비용의 정확성 향상
5 – 15배 빠른 요율 산출
청구 건별 개별 손실 산출
수익금으로부터 정확한 예치금 설정
청구 관리 최적화
자동 또는 수동 처리를 위한 청구 식별
부정 청구 가능성 표시
대위변제 가능성 파악
청구 심각성 및 대형 손실 가능성 예측
결과 기반의 업무 분배로 손해사정사 성과 향상
Identify the most profitable prospects
전환율 가속화
견적 정확성 개선
Increase renewals while reducing "churn"
Inculcate "best practices"

최첨단 머신러닝 알고리즘 활용
재프로그래밍없이 보험료 설정 모델 배포
손실 비용의 정확성 향상
5 – 15배 빠른 요율 산출
청구 건별 개별 손실 산출
수익금으로부터 정확한 예치금 설정

자동 또는 수동 처리를 위한 청구 식별
부정 청구 가능성 표시
대위변제 가능성 파악
청구 심각성 및 대형 손실 가능성 예측
결과 기반의 업무 분배로 손해사정사 성과 향상

보험 산업 사례 연구
There is no function in insurance that will be unaffected by the adoption of artificial intelligence and machine learning. Besides automating and informing traditional processes, AI and machine learning create new capabilities that empower insurers to optimize every function in the insurance value chain.
Check out all Insurance use cases
Using DataRobot for pricing machine learning, a large UK motor insurance carrier substituted a gradient boosting model for a generalized linear model (GLM) in one line of business. As a result, the carrier reduced its losses, improved its combined ratio, increased its retention rates, and reduced its acquisition costs. These improvements resulted in $8 million in savings. DataRobot's ability to execute linear and nonlinear algorithms simultaneously helps deliver precise, risk-specific pricing that reduces vulnerability to adverse selection.

Using AI in actuarial science — for renewal price management — can also help you keep customers. Insurers lose money when good customers don't renew their policies. Using DataRobot, a large European insurer incorporated the risk of "churn" into its renewal pricing, leading to reductions in cancellations and non-renewals, an improved loss ratio, and a 24% reduction in variable costs. In all, the company estimates the value at €12.5 million a year.

A large commercial U.S. property and casualty carrier used DataRobot to develop a model for leveraging machine learning in actuarial science — predicting the likelihood that a workers' compensation claim would lead to litigation. With these insights available, claims scored with a high probability of litigation are referred to senior claims staff for early and attractive settlement offers. The company estimates that it has avoided 10% of the litigation it would have experienced without the model, leading to a 25% decrease in the cost of at-risk claims and an estimated value to the company of more than $5 million per year.

Modern machine learning is far more effective than static rules in detecting ever-evolving methods of fraud. In one case, a large European property and casualty insurer implemented overnight batch runs of auto claims against a model developed using DataRobot. Claims scoring high for probability of fraud are now assigned to a specialized claims fraud investigation team. The company estimates that it has increased the accuracy of its fraud detection by 30%, yielding more than $10 million in value.

대위(Subrogation)를 통한 자금 확보

대위변제 기회는 수익 발견과 비슷하지만 신속한 식별과 실행을 할 수 있을 때만 가능합니다.한 대유럽 자동차 보험사는 DataRobot과 협력하여 대위변제 회복 가능성이 높은 청구 건들를 파악했습니다. 이제 청구 담당 직원들은 자동적으로 대위변제가 포함된 청구 리스트를 받습니다. 이 보험사는 대위변제 이행률을 1.4 %에서 2.8 %로 두 배로 끌어올렸으며 매년 4-8 백만 유로의 손실을 회복하게 되었습니다
DataRobot은 보험 회사를 지원합니다.
DataRobot의 플랫폼은 사용자가 고객, 경영진 및 규제 기관에 대한 예측을 이해하고 설명할 수 있도록 설계되었습니다. 예측 가치가 있는 요소가 명확하게 식별되고 설명되며 "예측 설명"코드는 신청자가 특정 보험료, 점수 또는 추천을 받은 이유를 사용자에게 알려줍니다.

DataRobot provides the capability for straight-through deployment of analytical models, avoiding the need to reprogram. Users have several options for accessing our platform:

- Applications can interact with DataRobot models directly through the REST API;
- DataRobot can export models in Java .jar
- DataRobot can generate Java or Python scoring source code
- DataRobot can generate a scoring application with its own web-based user interface

Companies using DataRobot often find they can start developing real models by the second day of training. That's because DataRobot allows "citizen data scientists" — business analysts, actuaries, IT staff, product managers, and underwriting and claims specialists — to help create predictive models without needing formal data science credentials.

Using machine learning in insurance liberates insurers from excessive reliance on overburdened data scientists who can usually respond to only a small fraction of the opportunities and challenges created by predictive analytics.

The accuracy of models can "drift" with new underwriting and loss experience. DataRobot helps maintain model accuracy by automatically notifying users how far current results diverge from modeled predictions and what factors may be causing the divergence.

This capability is critical for alerting users to growing drift before its impact shows up in financial statements and you've lost competitive edge--or your job.

Machine learning can also help insurers build individual loss development (ILD) models — overcoming the limitations of traditional GLMs and analyzing and managing the shifting impact of different loss variables over the life of a claim.

DataRobot works with data "as is," with all the gaps and limitations commonly found in it. There are many insurance applications for machine learning and enterprise AI, and no extensive data preparation is required for you to start creating AI models. DataRobot's output will help you prioritize your efforts to expand and refine your data.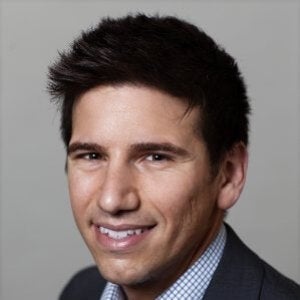 제이슨 카브럴 (Jason Cabral)
최고 보험 계리사, Markerstudy