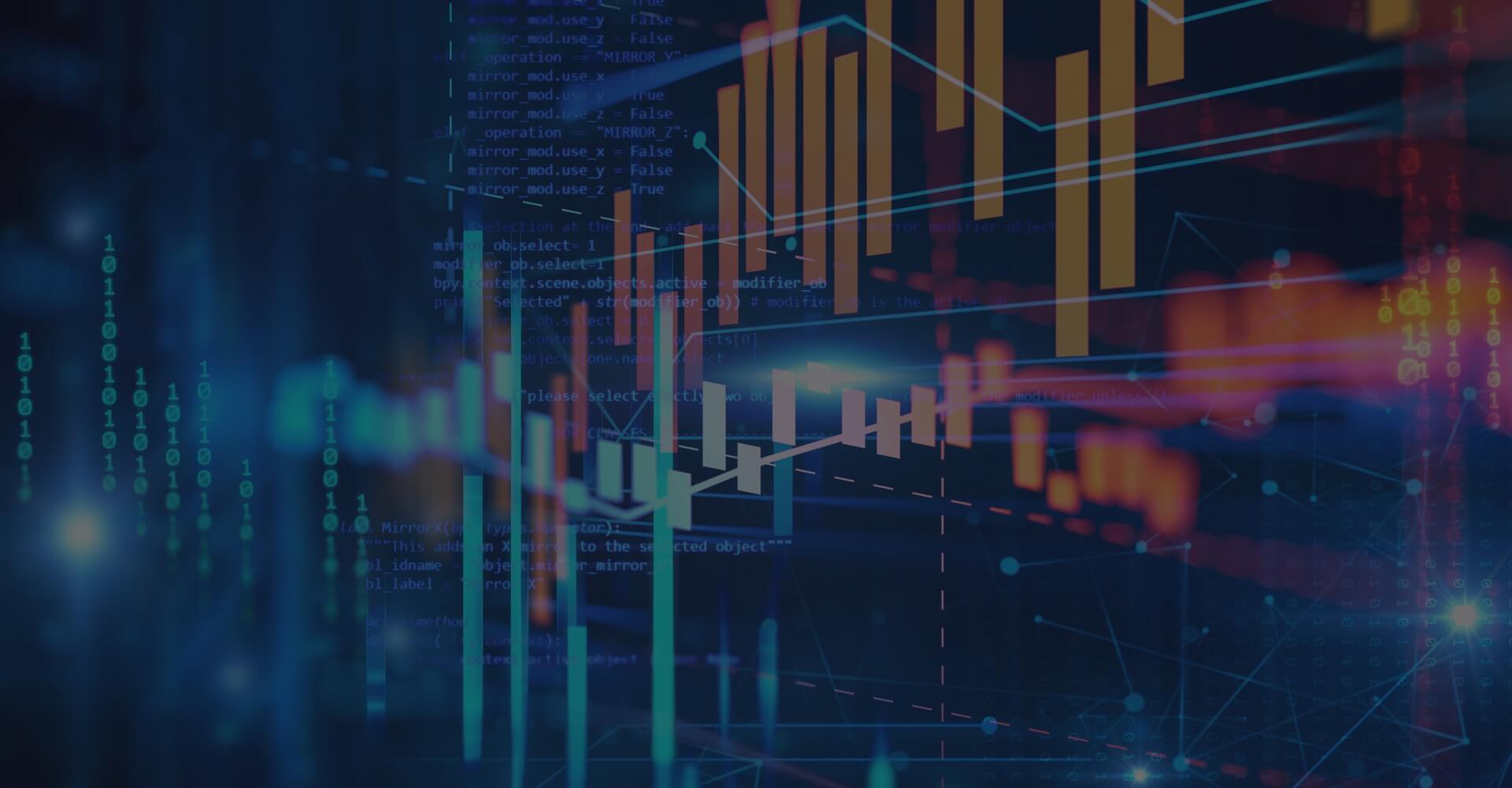 머신러닝 자동화란?
Automated machine learning, as pioneered by DataRobot, replaces much of the manual work required by a more traditional data science process. But to be considered a trusted, end-to-end enterprise AI solution, a platform must meet a broader set of key requirements. DataRobot is the first, and only, enterprise AI platform to address all 10 steps required to effectively automate the building and deployment of advanced AI applications.
Thank you
We will contact you shortly
Thank You!
We're almost there! These are the next steps:
Look out for an email from DataRobot with a subject line: Your Subscription Confirmation.
Click the confirmation link to approve your consent.
Done! You have now opted to receive communications about DataRobot's products and services.
Didn't receive the email? Please make sure to check your spam or junk folders.
Close
머신러닝 자동화가 필요한 이유
머신러닝 자동화는 인간과 컴퓨터의 장점을 모두 활용합니다. 인간은 의사 소통, 참여, 맥락 및 일반 지식뿐만 아니라 창의력과 공감 능력도 탁월합니다. 컴퓨터와 소프트웨어 시스템은 반복적인 작업, 수학, 데이터 조작 및 병렬 처리에 이상적이며 복잡한 솔루션을 마스터할 수있는 힘과 속도를 제공합니다.
간단하게 살펴보는 머신러닝 자동화의 이점
전문가 시스템
세계 최고의 데이터 사이언티스트들의 모범 사례를 통합한 시스템으로 귀사의 데이터와 비즈니스 과제에 대하여 최상의 머신러닝 알고리즘을 자동으로 선택하고 테스트합니다.
신뢰
데이터가 패턴이 변경되었음을 알릴 때는 머신러닝 알고리즘의 판단 과정과 모델 재학습 방법에 대해 인간에게 친숙하며 쉽게 해석할 수 있는 설명을 제공합니다.
머신러닝 자동화는 특정 알고리즘의 적용 시기와 방법을 코딩하거나 배우지 않고도 고급 머신러닝 모델을 생성할 수 있는 새로운 " 시민 데이터 사이언티스트" 층을 형성합니다. 모델 구축 프로세스의 반복 단계가 자동화되므로 데이터 사이언티스트는 모델 선택 및 미세 조정에 고유한 전문 지식을 사용할 수 있어 생산성이 향상됩니다.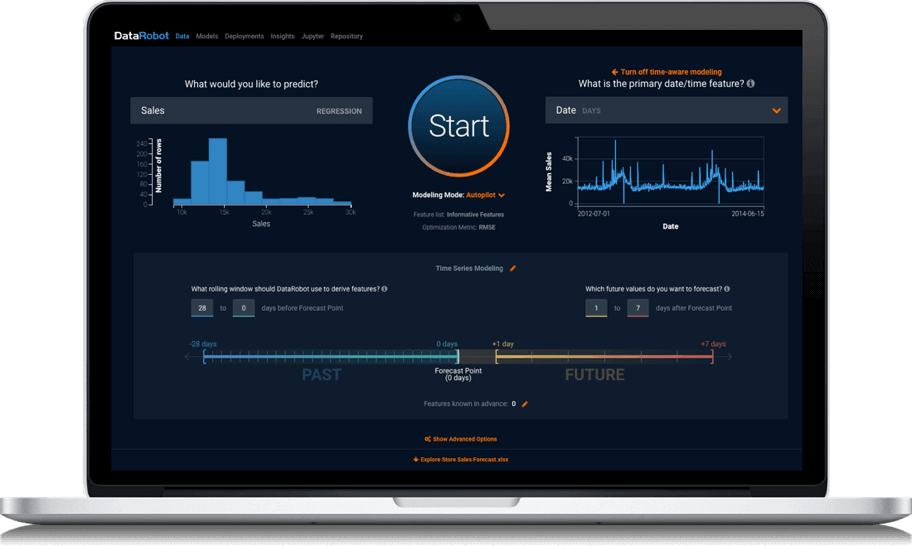 머신러닝 자동화의 10가지 단계
머신러닝 자동화는 전통적인 데이터 사이언스 프로세스에 필요한 수많은 수작업을 대체합니다. 하지만 완전한 머신러닝 자동화 솔루션으로 인정을 받으려면 플랫폼이 이러한 모든 주요 요구 사항을 충족해야합니다. DataRobot은 머신러닝 모델의 구축과 배포를 효과적으로 자동화하는 데 필요한 10단계를 모두 해결한 최초이자 유일한 머신러닝 플랫폼입니다.
---
조직 전체에서 활용되는 머신러닝 자동화
기업의 AI 및 머신러닝 구현에서 데이터 사이언티스트를 채용하고 고용을 유지하는 것은 가장 어려운 부분이 될 수 있습니다. 머신러닝 자동화를 활용하면 데이터 분석 전문가와 소프트웨어 엔지니어에게 예측 모델을 구축하고 AI를 애플리케이션에 적용하는데 집중시킬 수 있어 기존 데이터 사이언스 인력의 생산성과 만족도를 높일 수 있습니다.
분석 전문가

세계 최고 수준의 DataRobot의 실용적인 실습 교육과 지원을 통해 데이터 분석 전문가는 AI 비즈니스 분석가로 빠르게 전환되어 실제 비즈니스 가치를 창출하는 데 가장 중요한 것을 찾고 집중합니다.

소프트웨어 엔지니어

소프트웨어 엔지니어는 머신러닝 모델을 생산 시스템에 통합하여 머신러닝 모델에서 가치를 창출하는 데 중요한 역할을 담당합니다. DataRobot은 소프트웨어 엔지니어가 AI 엔지니어가 될 수 있도록 교육, 도구 및 지원을 제공합니다.

데이터 사이언티스트

데이터 분할, 모델 조정, 변수 선택 등과 같은 일상적인 모델 개발 작업이 자동화되면 숙련된 데이터 사이언티스트는 기존의 수동 코딩 방식보다 훨씬 더 많은 성과를 거둘 수 있습니다. 또한 DataRobot은 전문가에게 필요할 때 모델을 사용자 지정할 수있는 유연성을 제공합니다.

경영진

비즈니스 리더가 AI의 중요성을 이해하고 팀에게 머신러닝 프로젝트를 설명하고 계획할 줄 알면 기업의 AI 애플리케이션 구축에 필요한 모든 도메인 지식과 경험을 가져올 수 있습니다.
DataRobot이 제공하는 엔터프라이즈 AI
DataRobot은 데이터 사이언스를 대중화하고 인공지능 및 머신러닝의 대규모 구축, 배포, 유지보수를 위한 엔드투엔드 프로세스를 자동화하는 고급 엔터프라이즈 AI 플랫폼을 제공합니다.