Nouvelle génération d'IA des textes
Tirez parti des données textuelles dont vous disposez, dans n'importe quelle langue, pour simplifier vos opérations, obtenir des informations et exploiter tout le potentiel de l'IA. La plateforme AI Cloud de DataRobot intègre les meilleures pratiques et les meilleurs outils de data science dans de puissantes fonctionnalités prêtes à l'emploi qui vous aident à faire passer vos modèles de texte au niveau supérieur.
Glissez-déposez des données textuelles dans la plateforme de cloud d'IA de DataRobot pour créer, déployer, surveiller et gérer des modèles textuels en quelques clics. Avec Text AI, vous avez un contrôle total sur la tokenisation et l'intégration, avec un ensemble diversifié d'options pour la lemmatisation, le stemming, l'opinion mining, la reconnaissance d'entités nommées et bien plus encore.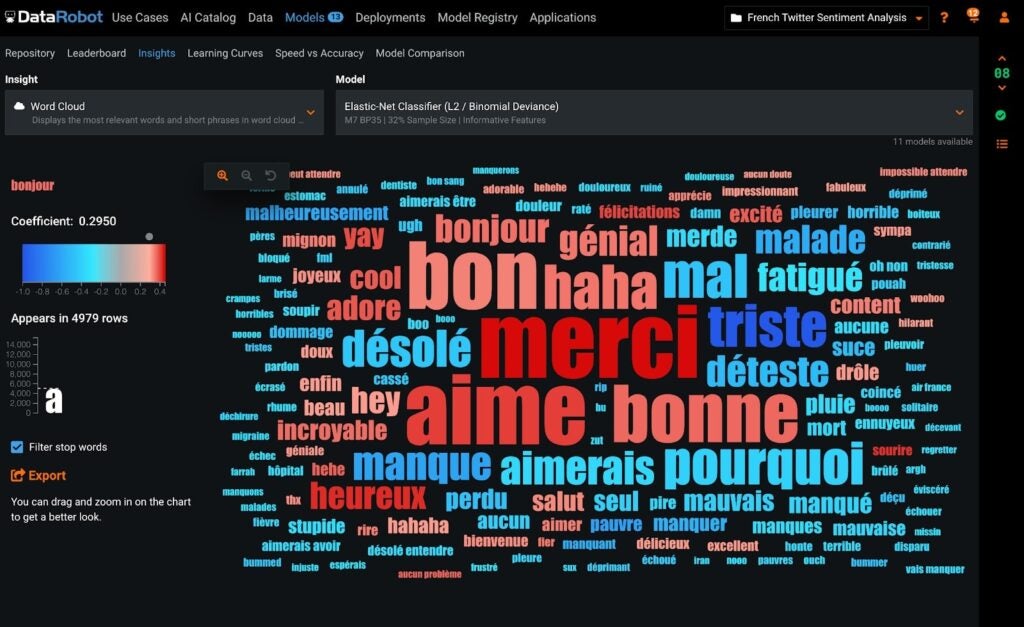 Diversité des langues et des données
DataRobot can learn from various languages—English, French, German, Japanese, and many others. Text AI also allows users to combine text data with as many other feature types in your dataset as you like. This includes feature types such as numeric, categorical, date, images, geospatial, time series, and relational. Through the use of diverse data types, you get much broader data perspectives to your AI models. DataRobot AI Cloud now includes enhanced language detection for an autopilot that helps you build more accurate models by capturing the text features in different languages at the same project.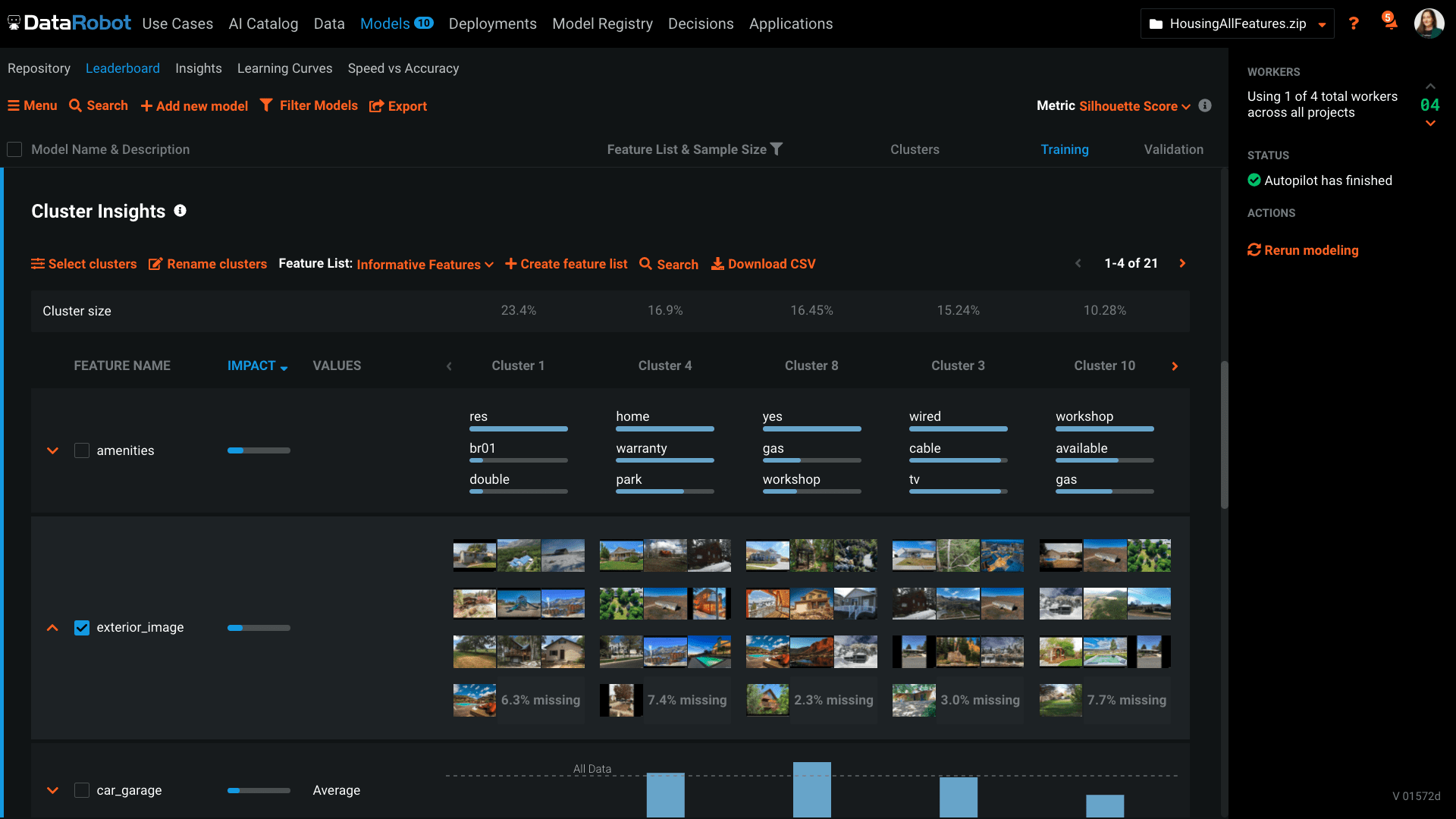 Plus de valeur avec moins d'efforts dans une solution prête à l'emploi
Avec une vaste gamme d'options pour l'expérimentation, vous pouvez aborder différents problèmes de data science, tels que la classification, l'étiquetage multiple, la détection d'anomalies, le clustering, la prévision et la régression, avec des fonctions intégrées pour le développement no-code, low-code ou full code. Vous pouvez vous concentrer sur la résolution de votre business case au lieu de perdre du temps à tenter de résoudre les problèmes techniques et intermédiaires liés aux caractéristiques du texte. Vous n'avez pas besoin de prévoir une infrastructure coûteuse ni d'être un expert en deep learning. Tirez immédiatement parti des meilleures pratiques et mettez-les en œuvre d'un simple clic ou en saisissant une simple ligne de code.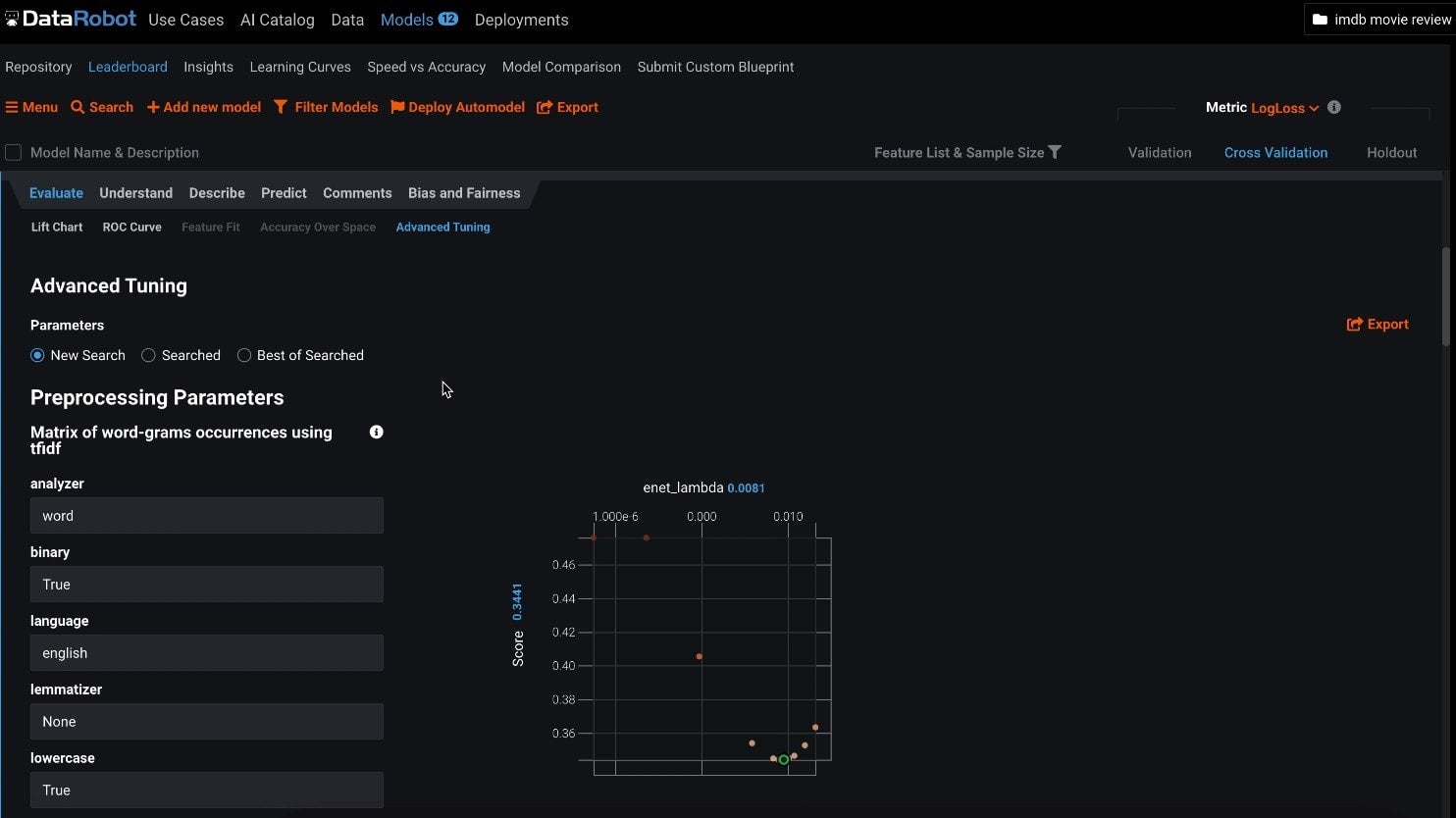 Facile à composer et à expliquer
With Composable ML, you can bring your own text featurizer or text modeling algorithm to the AI Cloud Platform and build models that integrate your very own expertise. Text AI provides several pre-trained transformers that are available via Composable ML. You can compose a new training pipeline by adding this task to an existing blueprint. Benefit from existing built-in model explainability tools that DataRobot AI Cloud provides for each model and prediction. With enhanced prediction explanations you can access more granular insights and understand the text and its influence on the model at a word or phrase level, both with negative and positive impacts.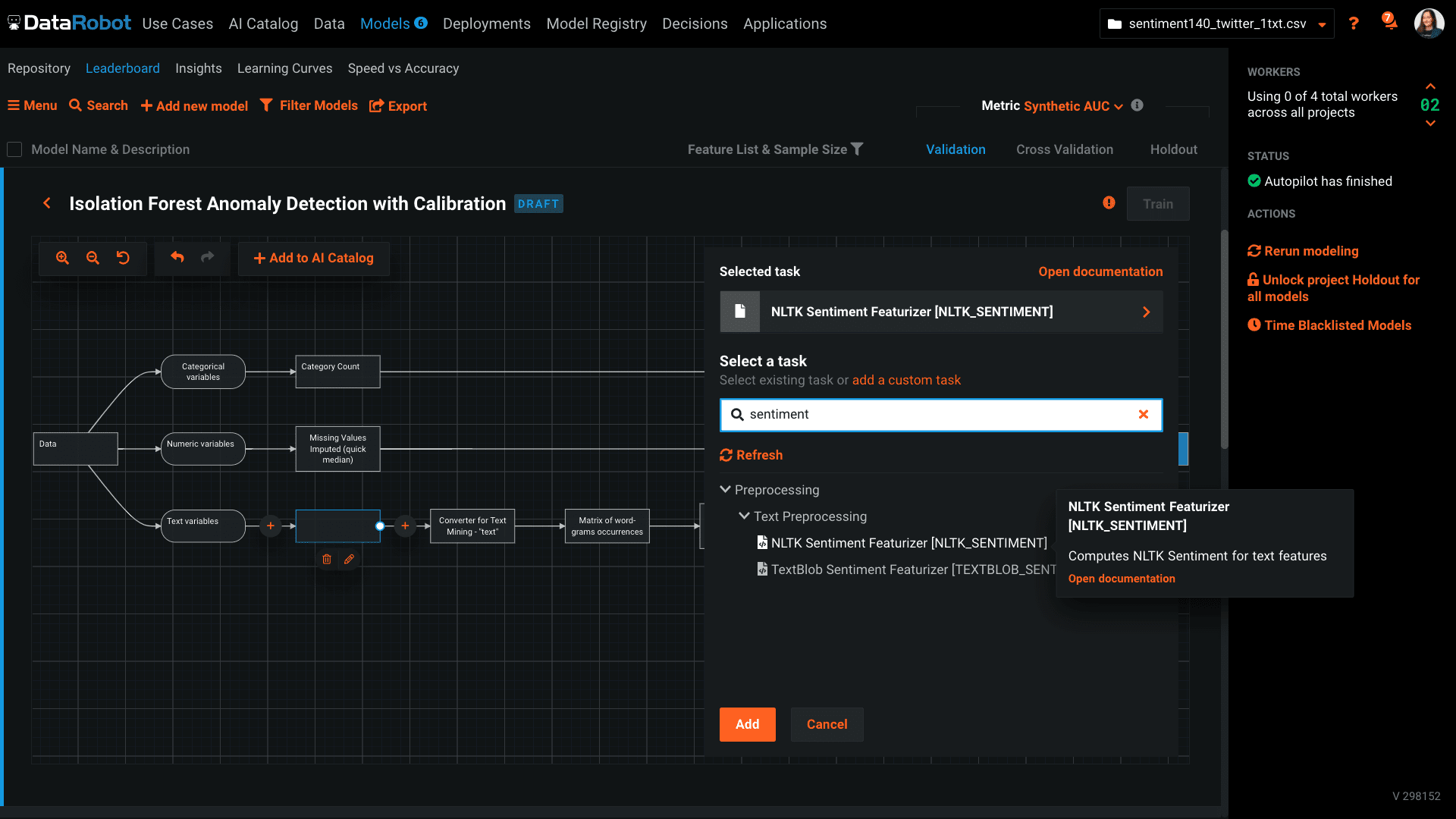 Lancez-vous dans l'IA dès aujourd'hui