Big Data & AI Paris 2022
Lundi, septembre 26 2022 – Mardi, septembre 27, 2022
Palais des congrès, Paris
Découvrir DataRobot au salon Big Data & AI Paris
Avec plus de 350 interventions, 250 entreprises exposantes et 15000 participants, Big Data & AI Paris offre une occasion unique de s'informer sur les dernières tendances du marché et networker avec l'ensemble des professionnels de la data et de l'intelligence artificielle en France.
Obtenez une vision complète du sujet grâce à trois parcours de conférences complémentaires (stratégie, retours d'expérience, technique), trouvez la réponse à vos problématiques métiers en échangeant avec nos exposants sur place et découvrez les dernières technologies et solutions sur le marché à travers nos ateliers et démos
DataRobot est ravi d'organiser à la fois un atelier et une session tech au Salon Big Data & AI Paris cette année. Venez nous rendre visite sur notre stand à l'emplacement A23 du Salon ou réservez un créneau dédié pour rencontrer notre équipe.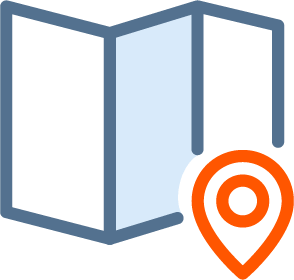 Lieu de l'évènement
Palais des congrès, Paris, Stand A23
Salle de réunion 127
Horaires de l'évènement
Lundi, septembre 26 | 8:30 AM – 8:00 PM
Mardi, septembre 27 | 8:30 AM – 6:30 PM
Programme
Sep, 27 16:10-16:35, Salle de conférence 2
Pourquoi et comment mobiliser la data-science à la CPAM de Loire Atlantique ?
Pour répondre aux exigences de performance et de proximité, les équipes data de la caisse primaire de la Loire-Atlantique ont mis à profit les outils du machine learning pour comprendre les phénomènes à l'œuvre dans l'indemnisation des arrêts de travail et ensuite agir, de manière proactive, à partir des leviers identifiés tout en étant économe des ressources mobilisées.
C'est ainsi, que les équipes ont pu identifier les facteurs clés dans nos délais de traitement et repenser notre démarche pour réduire ceux-ci. Ce travail est en cours de déploiement à l'ensemble du réseau afin d'optimiser nos actions vis-à-vis de public employeur (segmentation et analyse approfondie) qui fournissent une partie des données d'entrée pour réaliser les paiements des indemnités journalières inhérentes aux arrêts de travail.
Nous travaillons, également, sur la prédiction des appels liée à nos délais de traitements.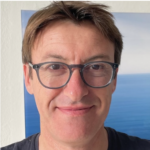 Christophe Quemeneur
Sous-Directeur, CPAM LOIRE-ATLANTIQUE
---
Comment Matmut Fait Passer l'IA à l'échelle
Il y a 1 an, après un Proof of Value qui s'est avéré concluant, Matmut a fait le choix de s'équiper de la solution DataRobot IA d'Entreprise. DataRobot couvre tout le cycle de développement, de déploiement et de surveillance des modèles IA en production à l'échelle. Ce qui permet de gagner en productivité et en agilité pour multiplier les projets et les solutions IA déployés au sein de l'Entreprise.
En effet, le choix de DataRobot a dans certaine mesure orienté l'organisation de la Direction Data, nouvellement créée, en 3 pôles d'excellence : Data Analytics, Data Science et Data Engineering. Cette structure favorise la collaboration entre les équipes data, les équipes métier et IT, Matmut est parvenue à multiplier les initiatives et projets IA qui aujourd'hui génèrent des gains significatifs dans une industrie régulée.
Mama M'Hamed (Head of Data Science de Matmut), Nicolas Renard (Head of Data Engineering de Matmut), accompagnés de Mathieu Zeinel (AI Success Director chez DataRobot), vous partageront les clefs de la réussite de Matmut.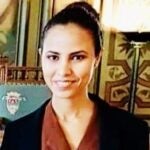 Mama M'hamed
Head of Data Science, Matmut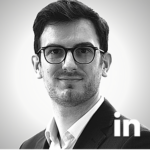 Nicolas Renard
Head of Data Engineering, Matmut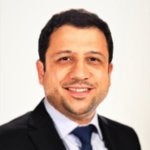 Mathieu Zeinel
Directeur AI Success, DataRobot
---
La démocratisation de l'IA en action
Aujourd'hui les entreprises ne se satisfont plus d'intelligence artificielle en prototype, elles souhaitent des IA implémentées dans les processus métier et à l'échelle. C'est une stratégie semée d'embûches. Quels moyens pour que l'IA tienne ses promesses ? Quel est l'état des lieux sur les structures data science mises en place ? Quels sont les facteurs d'échecs et les solutions ?
Octo Technology et DataRobot ont contribué à de nombreuses missions IA et ont vu des schémas se répéter sur les projets data science, avec des échecs à retirer et des bonnes pratiques à garder. Cette session propose des solutions pour avoir une équipe robuste qui mène les projets IA jusqu'à l'implémentation. Pour le passage à l'échelle, une stratégie de plus en plus empruntée est la démocratisation.
Mais la démocratisation de l'IA n'est pas une initiative aisée. Nous vous présenterons les ingrédients indispensables pour l'implémenter correctement dans vos organisations. Une mise en situation avec une équipe pluridisciplinaire vous permettra d'observer la démocratisation en action !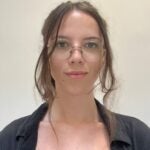 Lenaig Tasso
Consultante Data Scientist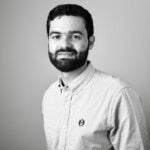 Jean-Baptiste Larraufie
Consultant Data, Octo Technology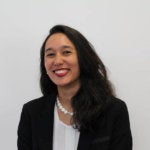 Ming-Li Gridel
Customer Facing Data Scientist, DataRobot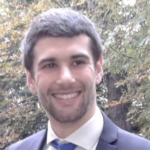 Baydir Bouali
Customer facing data scientist, DataRobot

Attending Big Data & AI Paris 2022 in person?
Thank you
We will contact you shortly
Thank You!
We're almost there! These are the next steps:
Look out for an email from DataRobot with a subject line: Your Subscription Confirmation.
Click the confirmation link to approve your consent.
Done! You have now opted to receive communications about DataRobot's products and services.
Didn't receive the email? Please make sure to check your spam or junk folders.
Close