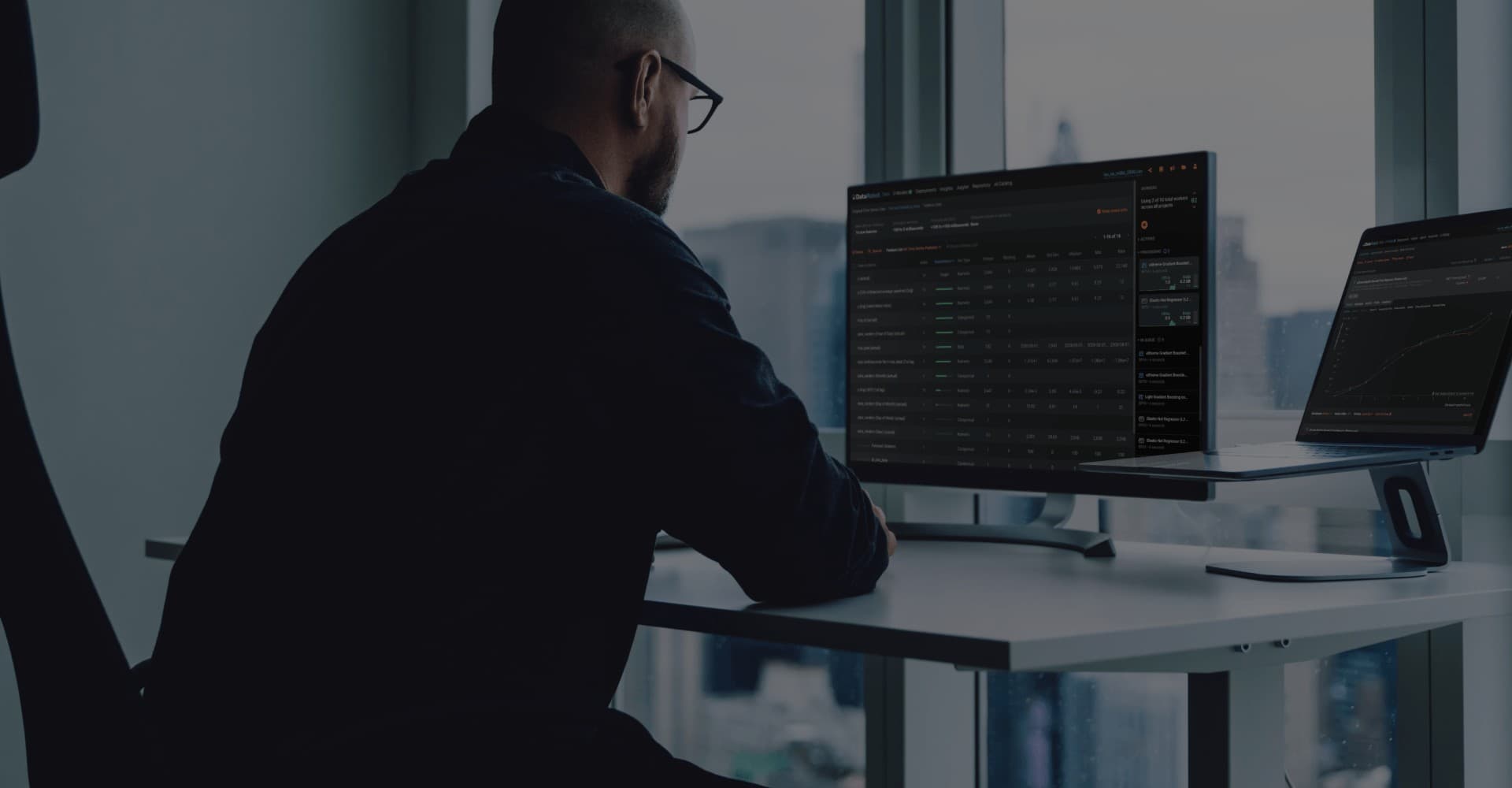 Citizen Data Scientists Professional Certification Level I
Validate your expertise and earn a credential in solving business problems using automated AI with DataRobot.
Certification Benefits
Citizen Data Scientists Professional Certification is the first professional certification offered by DataRobot for those who want to validate their expertise. By earning the industry-recognized credential, certified citizen data scientists can help their organizations optimize their data and solve business problems using automated AI with DataRobot.
We provide a digital credential as a benefit of earning Certification to recognize and showcase your accomplishment. The certification digital badge is issued via Credly's Acclaim platform to add and share on your social media or professional profile
Format
Proctored exam with 40 multiple choice questions
Cost
$100 USD registration fee (per attempt)
Time
75 min
Language
English
Validate Your Expertise
Turn your knowledge into solid, recognized, hands-on experience.
Level Up Your Career in AI
Become a go-to expert to realize the power of AI in your industry.
Grow Your Reputation
Let your credentials speak for you.
Who Needs This Certification
Citizen data scientists who have on-the-job experience performing data analysis and three to six months of hands-on, practical experience using DataRobot.
The candidate for this exam is proficient in:
Defining appropriate machine learning projects
Performing foundational data preparation
Performing Exploratory Data Analysis (EDA)
Building, evaluating, and interpreting models
Recognizing and eliminating bias
Understanding model deployment approaches
Preparation for Your Exam
We recommend the following self-paced or instructor-led learning paths with courses and labs to prepare for the certification exam. You should combine this with practice on a real-world project.
Get Started Today
Validate your skills in solving problems with AI.