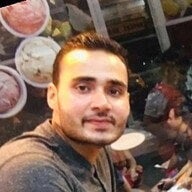 Rohan Kataria
Email: imrohankataria@gmail.com
LinkedIn: www.linkedin.com/in/imrohankataria
Phone: 617-319-9525
Favorite Quote
No effort is ever wasted, no gain is ever reversed.
Description of my final project
Twitter Analysis App
I'm working on an application/tool that lets brands analyze their campaign performance on Social Media. The application lets users see the positive and negative trends among the audience, with additional features to filter the audience, geolocation, and many more to come.
Why should someone hire you?
I'm a solution-oriented person with persistence. I do not quit until the job is done, done well, and obviously done on time. I bring a powerful technology stack to the table along with a highly motivated individual who understands how business works, can break down a business problem into units, solving each, and put it all back together.
Complete the following sentence: "With Data Science, I am most passionate about…"
…finding insights & observational evidence in data that actually has "effects" and is important to the business. The whole process is interesting.
Work location desired
Open to relocate anywhere within the United States.
Please give us three words that describe your best professional qualities.
Team player, driven, persistent
What three words describe the role where you'll do best?
Create custom tools, analysis, consulting