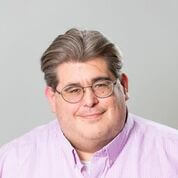 John Salas
Email: johndsalas@gmail.com
LinkedIn: www.linkedin.com/in/john-salas
Phone: 210-782-1788
Favorite Quote
"Failure is simply the opportunity to begin again, this time more intelligently." – Henry Ford
Description of My Final Project
Employee Churn:
I analyze a data set titled IBM HR Analytics Employee Attrition & Performance to identify the leading drivers of employee churn, create a model to predict whether a given employee will churn, and identify ways to mitigate employee churn.
Why should someone hire you?
I am passionately curious, data-driven, and always guide my efforts by keeping stakeholders' needs in the forefront of my mind. My greatest strength lies in my ability to develop a deep understanding of the data I analyze and deliver unique insights into that data.
Complete the following sentence: "With Data Science, I am most passionate about…"
…the insights I can gain from big data, and the impact that those insights will have.
Work location desired
San Antonio, Houston, or surrounding areas preferred, though I will consider other locations.
Please give us three words that describe your best professional qualities
Curious, data-driven, goal-oriented.
What three words describe the role where you'll do best?
Big-data, problem-solving, team-environment.