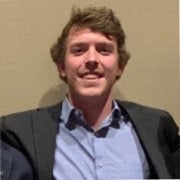 Isaac Smith
Email: issm9986@colorado.edu
LinkedIn: www.linkedin.com/in/isaacsmith88/
Phone: -662-816-1508
Favorite Quote
"Create a man who has not yet been created." – David Goggins
Why should someone hire you?
I am a recent business analytics master's graduate with a marketing background, who is motivated to begin completing meaningful work, capable of balancing many tasks at once, and willing to put the work in to be successful in any role.
Complete the following sentence: "With Data Science, I am most passionate about…"
…uncovering patterns in seemingly non-patterned data and using these patterns to drive business innovation.
Work location desired
Austin, TX; Nashville, TN; Atlanta, GA.
Please give us three words that describe your best professional qualities.
Professional, sociable, clever.
What three words describe the role where you'll do best?
Data/Business Analyst