---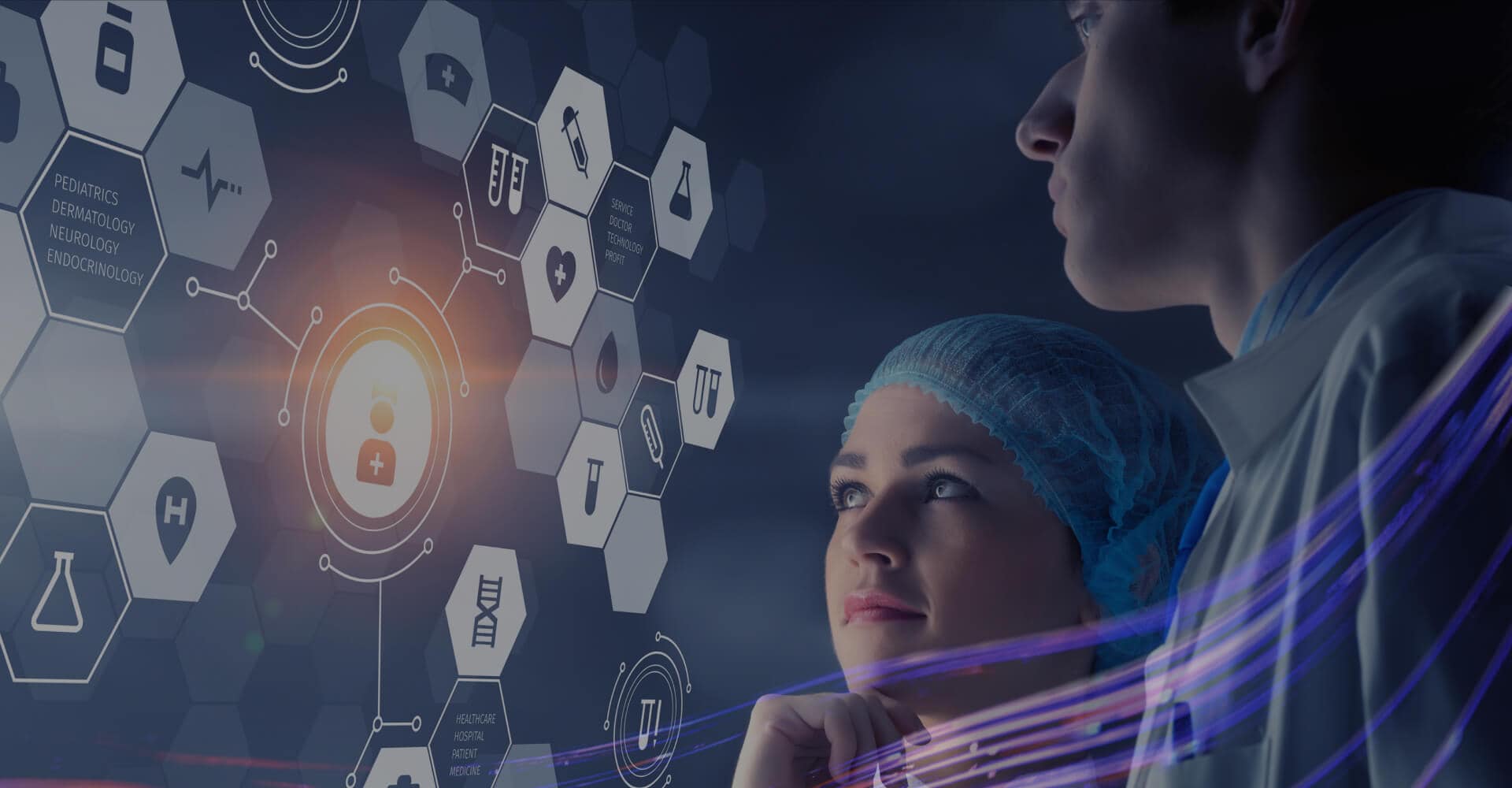 AI Cloud for
Gesundheitswesen
Die AI Cloud for Healthcare ist in der Lage, einen echten Mehrwert aus den Daten des Gesundheitswesens zu ziehen, um die Patientenversorgung zu optimieren, die Forschung im Bereich der Krankheitsvorbeugung und -behandlung zu beschleunigen, den Personal- und Betriebsbedarf präzise zu prognostizieren und gleichzeitig die Abläufe bei den Kostenträgern zu optimieren – all dies rettet Leben und verbessert die Versorgungsqualität für alle Patienten, unabhängig vom sozioökonomischen Status.
---
KI im Gesundheitswesen
The healthcare system is filled with data that is ripe for transformation, that is why healthcare AI has the power to unlock true value from this data. Stronger insights into data are critical for healthcare professionals to deliver quality patient care. 
---
Unsere Kunden aus dem Gesundheitswesen gestalten die Zukunft
Erfahren Sie, wie AI Cloud for Healthcare die Branche verändert
---

AI use cases in Healthcare
Im Zuge der weltweiten Pandemie sieht sich die Gesundheitsbranche mit einer noch nie dagewesenen Nachfrage nach Patientendiensten konfrontiert – und gleichzeitig mit einmalig komplexen Herausforderungen. Die Branche muss neue Wege finden, um ihre wichtigsten Probleme zu lösen.
Improve Patient Satisfaction

AI in Healthcare can help increase patient satisfaction scores by predicting which patients are likely to submit poor scores and the primary reasons. Design interventions to improve their satisfaction.

Für Kostenträger ist es von entscheidender Bedeutung, kostenintensive Mitglieder proaktiv zu identifizieren und zu unterstützen. Kostenträger müssen Daten in einer sicheren Umgebung nutzen, um Ansprüche, Kosten und Mitgliedschaften besser zu verstehen und so die Prioritäten, Systeme und Ergebnisse im Gesundheitswesen zu verbessern.

Derzeit entfallen 60 Prozent der Betriebskosten in Krankenhäusern auf Personal und personalbezogene Ressourcen (Datarobot). Die Mehrheit (67 %) der Befragten gab an, dass sie nicht davon ausgehen, die Baseline-Zahlen bis Ende 2020 wieder zu erreichen. 30 Prozent gaben an, dass der Zeitrahmen "unbekannt" sei oder dass sie "niemals" erwarteten, zu den Baseline-Zahlen zurückzukehren. Die AI Cloud for Healthcare bietet Krankenhäusern einen besseren Ansatz für die Vorhersage von Volumen und Personal, um proaktive Maßnahmen zu erleichtern und Kosten zu senken.
---
Demo der AI Cloud for Healthcare: Vorhersage von Krankenhauswiederaufnahmen
Erfahren Sie, wie AI Cloud for Healthcare eingesetzt werden kann, um Herausforderungen im Gesundheitswesen zu meistern, z. B. um die Wahrscheinlichkeit der Patientenwiederaufnahme zu verringern.