Uniting Machine and Human Intelligence to Stop the Pandemic
In early 2020, DataRobot dedicated more than 200 data scientists and engineers in the effort to solve the most important data science problem in the world — COVID-19 — and produced rapid, life altering solutions.
DataRobot built a COVID-19 Long-term Forecasting and Simulation Decision Intelligence Platform with a clear objective to identify the most impacted communities from a national to county level and informing key decisions for vaccine trial and testing strategies. Enabling racially equitable vaccine trials to improve safety and accelerate success was an early priority.

DataRobot also provided much needed visibility into crucial data for national hospital capacity for beds, ICUs, and ventilators. DataRobot's success in the vaccine site and participant selection enabled additional workstreams, particularly around testing distribution, equity, and diagnostic reporting. In particular, DataRobot is deeply involved in fixing America's inadequate diagnostic data reporting system to more effectively track and end COVID-19 viral transmission.
AI You Can Trust
Read the definitive guide on building trustworthy and ethical AI systems.
Trusted AI 101
AI-Powered Healthcare
Learn how AI-driven enterprise in healthcare improves quality of care and saves lives.
Learn More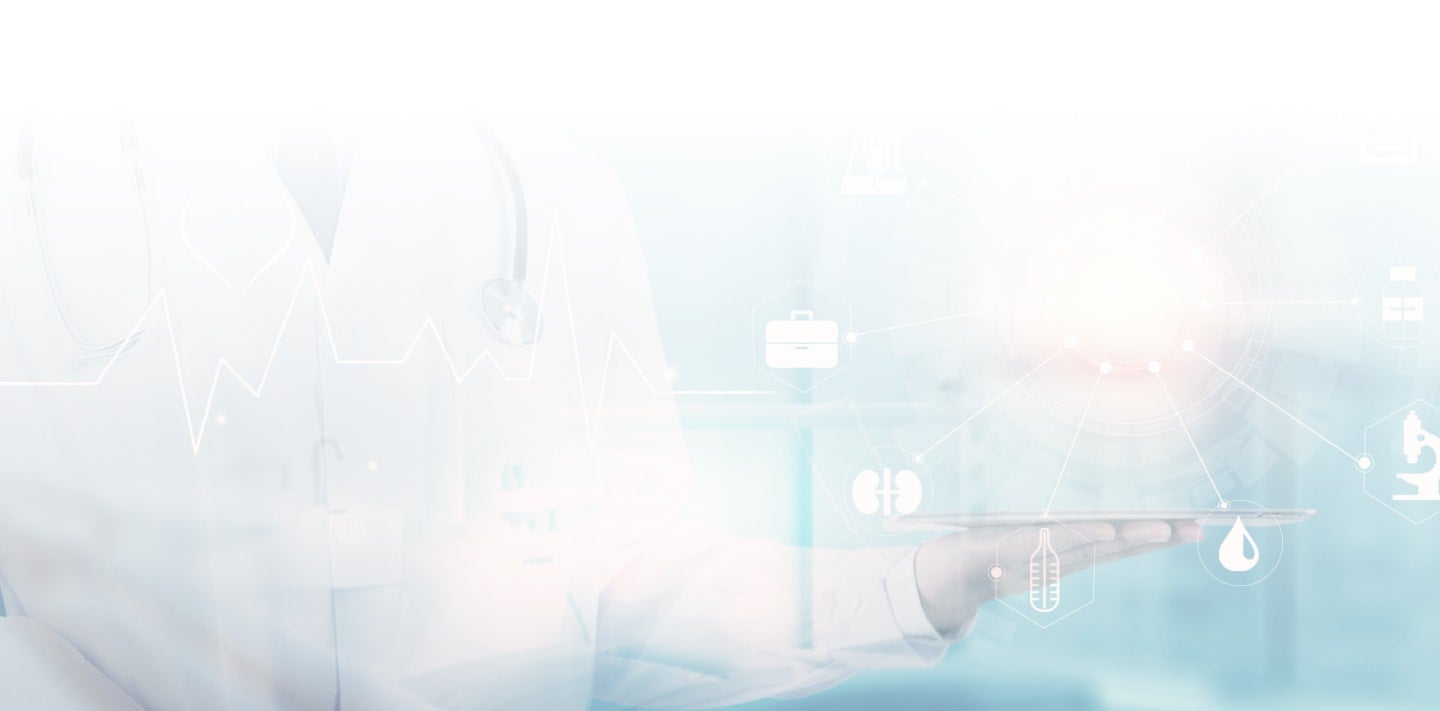 AI Powered Healthcare You Can Trust
Fostering trust is essential to leveraging AI technologies that transform ideas into real, life-changing solutions. DataRobot delivers ethical, explainable, and equitable solutions that mitigate bias.
Through intentional planning and detailed impact assessments, DataRobot ensures that the platform does exactly what it was designed to do by providing real-time analysis and transparency that empower the users to make informed decisions.
DataRobot is utilizing ethical AI to impact the world by meeting the historic needs in the healthcare industry during COVID-19: from helping to increase diversity in vaccine trials to optimizing ventilators and hospital bed availability in ICU's, to increasing staffing for mission-critical positions.

These real life solutions require ethical AI to tackle the world's toughest problems. The DataRobot platform is AI you can trust.
Download a guide to building trustworthy and ethical AI systems
Learn more about DataRobot's approach to Trusted AI
Remote Learning Has Consequences 
The COVID-19 pandemic continues to keep students out of the classroom where children should be learning vital lessons that are provided by the in-person learning alongside fellow students and teachers. The lack of in-person learning directly leads to lower academic achievement among students and reduced confidence among parents.
Getting Kids Back to School: Frequent and Affordable Testing
Access to frequent antigen tests and accurate reporting is essential to reopening schools safely for students and teachers alike. Frequent testing stops the spread of the virus and the data collected allows communities, health authorities, and federal entities to monitor and provide guidance as needed.
Returning Children Safely to Classrooms in Less Than a Month
Since the beginning of 2021, the Department of Health and Human Services and DataRobot have worked together with local health sponsors to deploy over 59,000 antigen tests in the Philadelphia area. As a result of this collaboration, more than 450 schools have reopened to in-person learning, using rapid antigen tests to reduce the risk of COVID-19 transmission. Philadelphia should not be the only area to benefit from the expanded use of antigen testing. These programs should be and can be accessible and repeatable throughout the United States.
The Supply Chain Exchange
Communities across the nation have been overburdened with the spread of COVID-19. As a result, many have faced significant testing shortages.

These testing shortages have led to huge fallout and caused viral spread to increase exponentially. The good news is that while many communities have experienced shortages, there are also many that have a surplus.
DataRobot, in partnership
DataRobot, in partnership with the U.S. Department of Health and Human Services (HHS), developed the COVID-19 Supply Exchange program to assist communities with testing shortages by connecting them with neighboring communities who have a surplus of COVID-19 tests.
The COVID-19 Supply Exchange helps organizations to exchange tests quickly and easily. Matchers are made using a sophisticated matching learning model and then they are manually verified for accuracy.
The U.S. has made substantial progress in the fight against COVID-19 that has paved the way for a return to normalcy. Life is resuming, children are heading back to the classroom, parents are returning to work, and communities have reopened.
Unfortunately, COVID-19 has compounded existing problems and revealed new challenges. The Delta variant continues to surge — both among the vaccinated and unvaccinated — while the American workforce has felt the fallout of shortages across the nation in both private and public sectors. The influx of COVID-19 recovery funds from the federal government is resulting in increased fraud, waste, and abuse across government — including social services — preventing dollars from getting to the people most in need in your state.
As the nation forges ahead to return to normalcy, states and local governments can catalyze their efforts with AI. By leveraging prediction and augmented decision-making, governments can address the needs of taxpayers proactively while quickly adapting to evolving circumstances.