Virtual Summer Camp with DataRobot and Varsity Tutors
Virtual Summer Camp with DataRobot and Varsity Tutors
In these challenging times, parents and students are missing out on summer camps. Kids miss the outdoor activities, camp counselors, and fun projects, and parents miss having their children happy and active. What is a parent to do to make sure their children are engaged in these last weeks of summer time fun? Here comes Varsity Tutors to save the next generation of bright-minded students with Virtual Summer Camps!
In partnership with Varsity Tutors, DataRobot is hosting a Virtual Summer Camp on AI Education. This one-of-a-kind summer camp consists of two sessions, both led by DataRobot experts, including data scientists, AI success managers, and software engineers.
The first session goes into the basic introductions of artificial intelligence (AI), first by reviewing the history of AI, then by discussing what it is and isn't, and then ending the session with a live Visual AI demo for the students.
The second session focuses on AI Ethics, where the experts discuss AI as seen in news headlines, followed by a deep-dive into the AI for Good use case with Global Water Challenge. We wrap up the session with examples of "bias in AI" and "AI humility."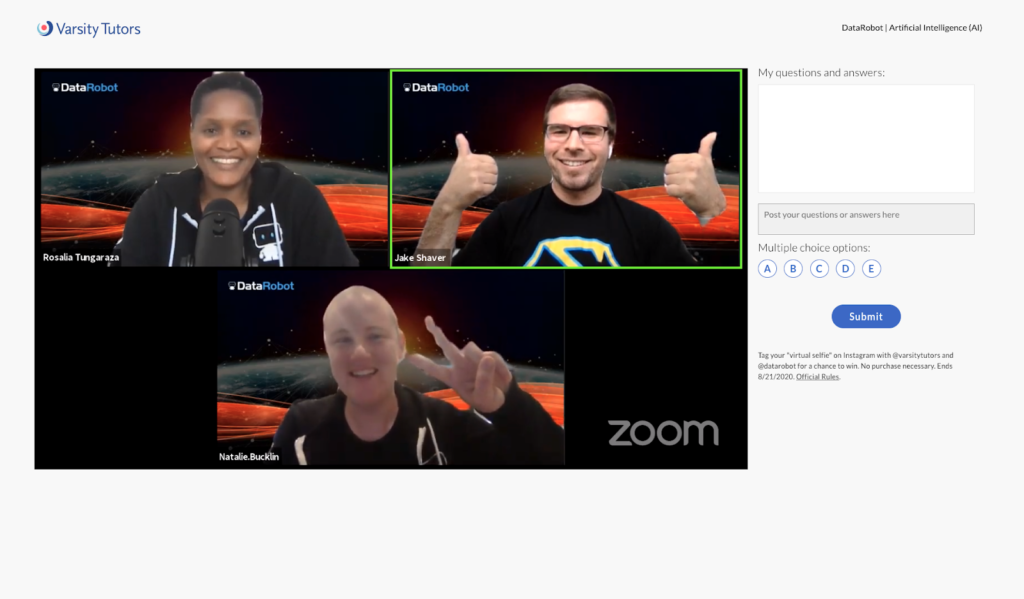 The Virtual Summer Camp learning doesn't just end with the live sessions; the students get a rare opportunity to sign up for the 30-day DataRobot AI Cloud Platform trial to get their hands dirty by building their very own AI with a take-home dataset to build a Visual AI model. We also encourage the students to sign up for the DataRobot Community where they can post discussions and share their opinions.
While the July sessions have wrapped up, there are still openings for the August sessions, taking place August 12 and August 14.
To register or share with your friends & family, go to the class page on the Varsity Tutors website.
About the author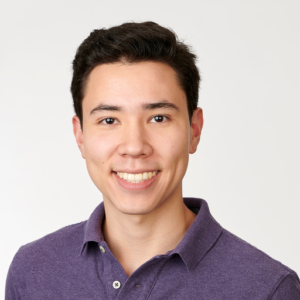 Alex Shoop
Software Engineer II, DataRobot
Alex Shoop is a Software Engineer II at DataRobot and a member of the MLDev team. He joined DataRobot right out of grad school, after finishing a BS in Actuarial Mathematics and Computer Science, an MS in Financial Mathematics, and an MS in Data Science. Shoop speaks Japanese and French fluently and has a passion for video production.
Meet Alex Shoop
Subscribe to DataRobot Blog
Thank you
We will contact you shortly
Thank You!
We're almost there! These are the next steps:
Look out for an email from DataRobot with a subject line: Your Subscription Confirmation.
Click the confirmation link to approve your consent.
Done! You have now opted to receive communications about DataRobot's products and services.
Didn't receive the email? Please make sure to check your spam or junk folders.
Close