The Impact of Automated Machine Learning at Steward Health Care
The Impact of Automated Machine Learning at Steward Health Care
The healthcare industry is often seen as slow to adopt new technologies, but that's not the case at Steward Health Care, the largest for-profit hospital system in the US. In fact, under the guidance of Executive Director Erin Sullivan, Steward has adopted automated machine learning to address issues such as inefficient hospital staffing and patient readmissions. These AI-driven projects are already delivering serious ROI for Steward, something Erin discussed at the recent AI Experience event in Boston
 Watch Erin Sullivan discuss her journey with DataRobot at the recent AI Experience event in Boston.
According to Erin Sullivan: "It's uncharted territory for healthcare. A lot of people use the buzzwords of 'predictive analytics' or 'machine learning' but we're actually doing it. We have a product that's out on the hospitals' floors now and we see it work."
Sullivan understands firsthand how valuable this technology is for the 38 hospitals that are  part of the Steward Healthcare network as seen through their success with the DataRobot automated machine learning platform.
"DataRobot has the tools to allow us to manipulate the data to learn from it.," said Sullivan. "Healthcare is failing if they're being reactive. We want to see how we're going to do next month and take proactive measures to plan for those bumps along the road and and I think machine learning is the way we're going to do that."
AI Experience is going to New York City on June 20, 2018. Sign up and see how customers are using DataRobot to change lives and massively increase productivity live at the Conrad New York.
About the author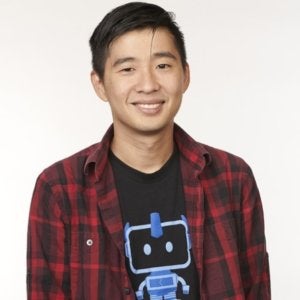 Gareth Goh is the Customer Marketing Manager at DataRobot. He was previously the Web Director at DataRobot, and has also worked at several different tech startups in the Boston area in various marketing roles. Gareth has an M.S. in International Relations and a B.S. in Journalism from Boston University.
Meet Gareth Goh
Subscribe to DataRobot Blog
Thank you
We will contact you shortly
Thank You!
We're almost there! These are the next steps:
Look out for an email from DataRobot with a subject line: Your Subscription Confirmation.
Click the confirmation link to approve your consent.
Done! You have now opted to receive communications about DataRobot's products and services.
Didn't receive the email? Please make sure to check your spam or junk folders.
Close