Power to the people – the end of data discrimination
Power to the people – the end of data discrimination
The following post is written by Paul Urban from Eccella Consulting, a Paxata Transform Partner. Come see Paul and more great people from the Eccella Consulting team at Booth #401 at the Tableau Customer Conference 2016. 
Over 13,000 people will be pouring into downtown Austin early November for TC16, schlepping their laptop bags in between different buildings and conference rooms with a common passion – data insights. All those "data people" won't necessarily agree on all things data, but the one consensus everyone will stand behind is that fast and accurate insights lead to better decision-making both personally and professionally.
Many data insights efforts are focused on how to advance the value of data in our lives – in personal, educational, social, business environments and more. We have to understand the problem or opportunity we are looking to solve or analyze. In every case, we need to define what data we need, how to get it and how to prepare it for analysis.  Then, finally, we can explore it and make sense of it.  Until recently, a lot of these capabilities and associated activities were within the domain expertise of IT.  Now, the "data people" are really becoming "next-gen IT people" building and leveraging Business Intelligence (BI) and Analytics solutions.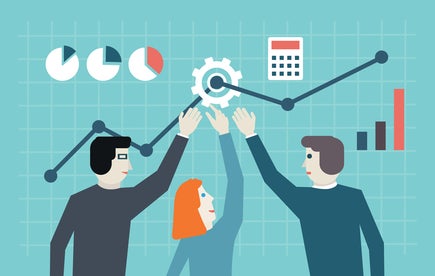 IDC predicts that organizations that analyze all relevant data and deliver actionable information will achieve an extra $430 billion in productivity gains over their less analytically oriented peers by 2020. The technology that supplies the raw data to work with – the digitization of everything, transformed processes via online activity, and consumption through mobile devices – are driving Uber-style disruptions. The acquisition and analysis of all appropriate data is the fuel that drives the transformational insight and executes the change. One of the challenges of this data evolution is that the time interval for businesses to process the data and react is becoming shorter and shorter.  This was not always the case. Back in the day, IT would be in charge for the entire process end-to-end. IT would create data marts and warehouses, ask the business users what kinds of reports they needed, develop the reports for them, and before you knew it weeks and months went by before the business had any results.  In this day and age, due to the speed of businesses' need to process information and end users' expectations, that approach doesn't work anymore.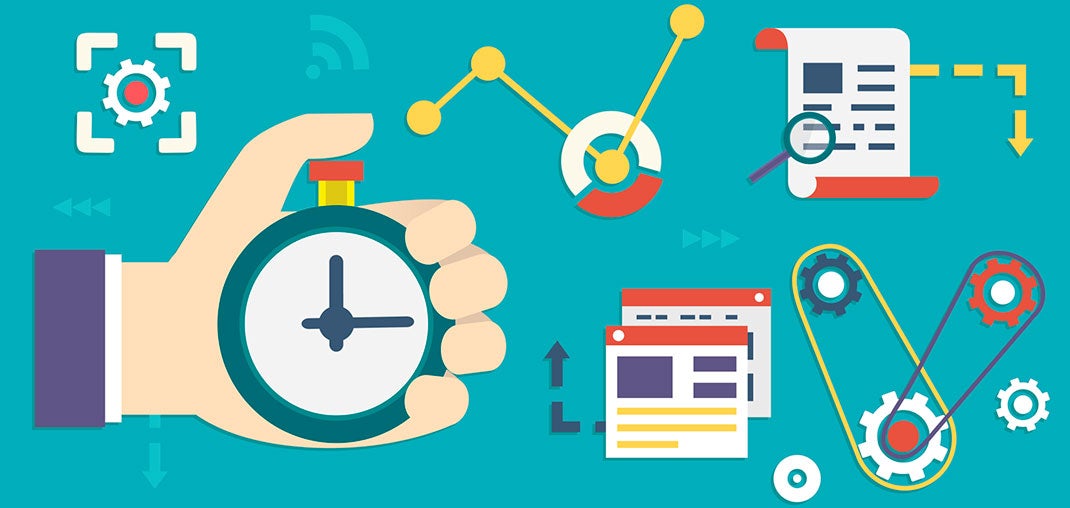 Business domain expertise and vision is the true enabler for disruption and transformation.  Therefore, businesses need to explore and understand the data through thought-provoking analysis and visualization capabilities at the "speed of thought."  Users have adopted data exploration and visualization tools (like Paxata and Tableau) so they can be independent and analyze the data as and when needed, create the appropriate dashboards, worksheets, reports, stories, and so on. Does that sound a little like programming to you?
"The data is a mess. We need to clean it up first," you would have heard IT complain when it needed to create dashboards in the past. Well, things have not changed that much in the past few years.  Data is a company's most valuable asset and therefore needs to be cleaned, maintained and enhanced. 80% of the work necessary to gain business insights is typically associated with getting the data you need and making sure it is trustworthy so you can analyze it.  If you are analyzing data originating from an IT enabled data warehouse, cleaned data should already be available to you as a result of IT-managed data quality and governance tools and processes.  But if you are not, you have an opportunity. The opportunity to take power into your own hands and end years-old discrimination where only IT could and business shouldn't because "it's programming."
This is where Paxata comes in. Paxata offers a high-performance visual data preparation tool for business users to collect data from multiple disparate sources, then integrate and cleanse the data to create a dataset for input into visualization tools like Tableau for analysis.  Paxata can handle all types of complex data and allows business users to easily identify anomalies, appropriate linkages, and then modify and enrich it to arrive at a trusted data set.  And it's not just eye candy. Paxata's high-performance engine can process hundreds of millions of records quickly. Another benefit to Paxata is that it allows the business users to share and collaborate on their proven data preparations with others, and to automate the production of their data preparation for repeated use; all while providing an audit trail that clearly explains the path taken during the creation of the data set.  Is this programming? Not a chance.
Business users are certainly on the path to step outside the shadow of IT and into the light.  You don't have to be a super developer to collect data, integrate data, cleanse data, transform data, audit data and then visually explore and analyze data so that you can turn it into business information that can be acted upon.  Tools like Paxata and Tableau are empowering the business knowledge worker as a "just-in-time" change agent.  We are the "next-gen IT developer," we are the "next-gen BI developer," we are the new data quality protectors, and we use enterprise grade software instead of spreadsheets. We are no longer data-discriminated. We are proud, independent, empowered and technology-enabled business users!

Eccella is proud to be a TC16 sponsor, a close Paxata partner and a thought leader that helps empower all people to gain access and continuously drive significant value from data. Our technical and business users are excited to meet you at TC16 to discuss how you could leverage such tools for the benefit of your business. Come see us at our booth #401 and see Joshua Girard from our team present in Paxata booth #313. The presentation schedule to see Joshua speak can be found here.
For more information on how Eccella can help you get insights from your data, please visit www.eccellaconsulting.com.
— Paul Urban
Head of Global BI & Analytics Practice, Eccella Consulting
About the author
DataRobot is the leader in Value-Driven AI – a unique and collaborative approach to AI that combines our open AI platform, deep AI expertise and broad use-case implementation to improve how customers run, grow and optimize their business. The DataRobot AI Platform is the only complete AI lifecycle platform that interoperates with your existing investments in data, applications and business processes, and can be deployed on-prem or in any cloud environment. DataRobot and our partners have a decade of world-class AI expertise collaborating with AI teams (data scientists, business and IT), removing common blockers and developing best practices to successfully navigate projects that result in faster time to value, increased revenue and reduced costs. DataRobot customers include 40% of the Fortune 50, 8 of top 10 US banks, 7 of the top 10 pharmaceutical companies, 7 of the top 10 telcos, 5 of top 10 global manufacturers.
Meet DataRobot
Subscribe to DataRobot Blog
Thank you
We will contact you shortly
We're almost there! These are the next steps:
Look out for an email from DataRobot with a subject line: Your Subscription Confirmation.
Click the confirmation link to approve your consent.
Done! You have now opted to receive communications about DataRobot's products and services.
Didn't receive the email? Please make sure to check your spam or junk folders.
Close