Tableau Conference-ish Recap: Business Analysts Embrace AI and Machine Learning
Tableau Conference-ish Recap: Business Analysts Embrace AI and Machine Learning
The co-founder and former CEO of Netflix made a really interesting comment in his talk at the Tableau Conference last week. Marc Randolph said that good ideas are less important than evaluating and discarding bad ideas.
I have been thinking about that remark in the context of artificial intelligence, and it is so true. Having the tools to iterate fast — to build models, evaluate them, and reject them if they aren't serving your intended purpose — is key. And having automated tools allows the curious business analyst to test and quickly reject approaches in using modeling to solve business problems.
Finding Solutions in Minutes and Not Months
Graham Beales, who leads a machine learning team for the United Kingdom's National Health Service (NHS) and is a DataRobot client, talked about this notion in DataRobot's session at the Tableau Conference:
"If I had sat down and tried to build the model (that the NHS is using), it would have taken me weeks, months, to iterate through that, but with DataRobot, within five minutes I'm getting insights," Beales said.
In his comment, Graham was referring to DataRobot's automatic model-building core power. When you load a dataset into DataRobot, choose a "target" (the name of the column that reflects the outcome you'd like to predict for future events), and press Start, DataRobot launches an effort to build dozens of test models using a wide variety of approaches, including Python, R, and others. Imagine a room full of data scientists, each with expertise in a particular programming language, duking it out to find the best solution for the problem you seek to solve. That's what DataRobot automates — and at rapid speed.
"DataRobot is very liberating for someone like me, not a classically trained data scientist," Dally said. "I can put [a dataset] into DataRobot and let DataRobot do the machine learning for me."
Beales is among three DataRobot customers who spoke with DataRobot at the Tableau Conference about their use of DataRobot in their work and their advice for others seeking to follow a similar path. The other DataRobot customers were Hunter Barcello, a data scientist with our host, Tableau, and Robby Dally of Alcon, the eye care specialist. More than 140,000 people across the globe registered for the three-day virtual event.
During the session, Dally said he sometimes plays a "game" where he removes the labels on a DataRobot chart and asks his colleagues which line represents the actual values and which represents the predicted values. When they can't do it or they get it reversed, he knows he's on to something.
Beales added, "You always wonder when you see a demonstration where someone is uploading a file and clicking a button that they've done 100 times before. You wonder whether that's going to translate to working for you when you go and do it. But that's what we did. In the proof of concept (with DataRobot), we built four or five models in one-and-a-half days."
Beales said the ability to iterate during that period was critical. His team's use case was to assess and predict wait times on hospital emergency rooms. As the proof of concept workshop progressed, a team member wondered whether the phases of the moon may cause people to "act a little crazy and get admitted to hospital," Beales said. So, the team grabbed a dataset about the lunar phases and added it to the analysis — but learned quickly from DataRobot that the moon had no effect.
All three DataRobot customers urged curious business analysts not to feel compelled to take a slew of machine learning webinars before jumping in to trying a tool.
Taking DataRobot for a Spin
"Diving in is the way to go," Beales said. I couldn't agree more, especially after connecting with so many of you in our virtual booth and listening to you share your roadblocks and what you were looking to achieve.
The majority of the Tableau Conference attendees are already loading in their own data, as opposed to using one of about a dozen pre-packaged use cases that DataRobot offers to users, and they are seeing success.
Also, if you missed "DataRobot: Unlock AI for BI," no need to worry as the conference content is now on demand – watch it anytime, anywhere.
About the author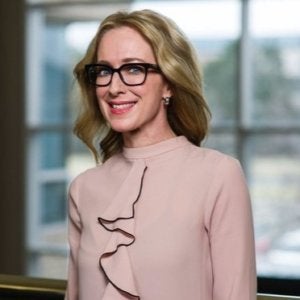 Karin is DataRobot's advocate for the Business Analyst.  Her sole job is to obsess over how DataRobot can best serve the needs of BA prospects and clients. A practicing attorney for 17 years, Karin was introduced to predictive analytics in litigation. Her enthusiasm grew when she worked as an executive attorney at General Motors and had the chance to work with some of the best data scientists in the world.  In February 2020, Karin left law to join DataRobot. Karin has a soft spot for working with people who, like her, do not have the deep data science background but do understand the power of AI and are motivated to incorporate it into their workstreams.  Karin loves talking to BAs and can be reached at karin.jenson@DataRobot.com. You can see her contributions for BAs in the DataRobot Community here.
Meet Karin Jenson
Subscribe to DataRobot Blog
Thank you
We will contact you shortly
We're almost there! These are the next steps:
Look out for an email from DataRobot with a subject line: Your Subscription Confirmation.
Click the confirmation link to approve your consent.
Done! You have now opted to receive communications about DataRobot's products and services.
Didn't receive the email? Please make sure to check your spam or junk folders.
Close