Tableau Conference-ish 2020
Tableau Conference-ish 2020
Unlock AI For BI
DataRobot is proud to once again be sponsoring Tableau Conference, or Tableau Conference-ish 2020 (TC20) as it has been minted this year for its virtual format. From October 6-8th, we invite you to learn more about the perfect union of AI and BI at our virtual booth. Swing by for helpful content, the opportunity to sign up for a free trial (tailored just for you), and some sought-after DataRobot swag.
TC20 will also provide the opportunity to hear and learn directly from joint DataRobot + Tableau customers during our session, "DataRobot: Unlock AI for BI." Hear from data leaders from the NHS, Alcon, and our host, Tableau, as they speak with me, Karin Jenson, Director of Business Analyst AI Success. Panelists will share how they use DataRobot with Tableau to leverage AI and automated machine learning to solve complex predictive problems easily. Our panelists will share jaw-dropping use cases and talk about the upward career trajectory that the incorporation of AI and machine learning into business analytics has provided for them. Their stories are truly inspirational and not to be missed. Be sure to take a look at the TC20 agenda to take note of when the session episode airs for you locally.
After the session, join me and other members of the DataRobot team at our virtual booth, where you can sign up for the TC20-specific trial. Not only will the trial get you hands-on experience with DataRobot, but you'll also get:
Informative resources and self-paced content that will help you succeed in your predictive insights journey
Community support specifically for new users coming from Tableau Conference 2020
The opportunity to join the DataRobot for the Business Analyst advisory board. This exclusive invitation gives you access to DataRobot swag, beta sneak peeks, assistance from leading data scientists, and invitations to quarterly meetings to weigh in on what you need from DataRobot to further meet your needs.
We look forward to connecting with you virtually at Tableau Conference-ish. Until then, please take a moment to get pumped up with a sneak peak of one of our commercials airing during the Super Bowl of analytics.
About the author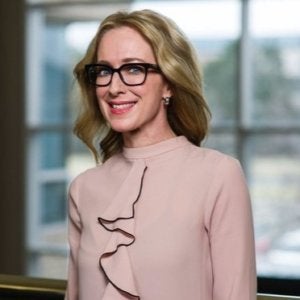 Karin is DataRobot's advocate for the Business Analyst.  Her sole job is to obsess over how DataRobot can best serve the needs of BA prospects and clients. A practicing attorney for 17 years, Karin was introduced to predictive analytics in litigation. Her enthusiasm grew when she worked as an executive attorney at General Motors and had the chance to work with some of the best data scientists in the world.  In February 2020, Karin left law to join DataRobot. Karin has a soft spot for working with people who, like her, do not have the deep data science background but do understand the power of AI and are motivated to incorporate it into their workstreams.  Karin loves talking to BAs and can be reached at karin.jenson@DataRobot.com. You can see her contributions for BAs in the DataRobot Community here.
Meet Karin Jenson
Subscribe to DataRobot Blog
Thank you
We will contact you shortly
We're almost there! These are the next steps:
Look out for an email from DataRobot with a subject line: Your Subscription Confirmation.
Click the confirmation link to approve your consent.
Done! You have now opted to receive communications about DataRobot's products and services.
Didn't receive the email? Please make sure to check your spam or junk folders.
Close