Surviving and Adapting to COVID-19, Part 3: Retail, Sports, and Gaming
Surviving and Adapting to COVID-19, Part 3: Retail, Sports, and Gaming
As the effects of social distancing continue to impact every industry, the retail, sports, and gaming industries are no exception. Supply chains are being redefined. Demand forecasting is more volatile than ever. Companies are moving online, and there is triage in decisions from distribution center planning to product repricing.
In parts one and two of this series, we discussed how healthcare/insurance industries and financial organizations can use AI to cope with this crisis. In this article, we take a look at the retail industry, as well as the sports and gaming sectors, and provide guidance on the types of data-driven insights that can help organizations overcome these challenging times.
Retail
The world is on fire, but there are pockets of strength and opportunity. Retailers such as Amazon, Walmart, Lowe's, Instacart, and Kroger are hiring over half of a million workers combined.
Survival
Retailers must prioritize and execute optimization tactics for essential goods in order to weather spikes in demand. There are many applications of AI to help manage the increased demand and changing behaviors:
Recruit and transfer of labor to operational tasks
Streamline services to prioritize within the supply chain
Create space for essential SKUs in DCs, fulfillment centers and on the shop floor
Leverage real-time data intelligence to identify products exposed to demand spikes
Resilience
As consumers change their buying habits, retailers will have to adjust expectations to an altered retail environment and begin laying longer term pathways to success:
Create new demand forecasts (including non-essential goods) based on the current situation and changing winds of demand
Adjust pricing of goods to reflect the needs of consumers, based upon localized and economic drivers
Adaptation
Once the storm has passed, it will be essential to prepare for a new outlook of what is important in the 'new normal' of consumer demand for product and services:
Effective communication with customers at a personalized level
Portfolio assessment to ensure customer convenience and identify new opportunities for growth
Sports and Gaming
Both of these industries are deemed non-essential at the moment and are basically shut down, with the exception of eSports. They also employ large numbers of low wage, hourly employees, but may not have the cash to keep them on payroll. Survival is paramount.
Survival
Sports leagues and teams are shut down. Many are furloughing or cutting pay or staff. Physical casinos and sports books are shut down. Therefore, many are looking to:
Maintain staff and physical ability of their athletes
Continue marketing to their sports fan base or casino loyalty members to keep them engaged and avoid churn
Capture the online market of gamblers who can't go to the casino
Resilience
With social distancing and the complete shutdown of sports and physical gaming, people are hungry for entertainment. Major sports teams and leagues have experience with extended shutdowns, such as strikes, and have returned to full operations before.
Online casinos need to begin thinking about how they keep their new and returning players once they can go back to the physical casinos
Sports teams can use this time to build their analytic capabilities to gain a competitive advantage. Use this downtime to inject AI data science into your business. Train your staff, ramp up data and platform solutions, and perform proof of concepts to be prepared for when sports resume.

Smaller leagues and teams are at considerable risk
Sports leagues will start playing matches and games in empty stadiums as soon as it is safe to do so

Physical casinos and sports books can invest time in analytics in order to adapt as they can reopen

Many physical casinos already have online brands; these can be leveraged to give loyal gamblers an opportunity to keep gambling

eSports has the opportunity to capture new fans who were physically going to sporting events that are now shut down. These fans are now looking for home-based, sports-related entertainment.
Adaptation
When this crisis ends, there will be a huge opportunity in sports and gaming to capture market share in a new generation of fans/patrons due to the pent-up demand for entertainment and the complete disruption of the existing entertainment marketplace.
Sports teams/leagues will need to work to bring fans back to the stadium/arena. Teams will need to rapidly adapt models as fan behavior returns to normal

The decline in sports attendance will accelerate with more fans choosing to watch online or on TV

Physical casinos will need to work to market to their players club members to bring them back
Online casinos will need to adapt quickly to changing churn behavior as new online gamblers look to return to physical casinos
We are seeing unprecedented global changes, and every company and industry will be affected. Massive disruptions are taking place, and many companies will be left out of business. AI can ease pressures on companies across industries to help them forecast surges or dips in demand and adapt to a new reality, despite the current uncertainties and unknowns.
Acknowledgments
We would like to thank H.P. Bunaes, Andrew Engel, Rob Hegarty, Kim Minor, Lisa Runci, Neal Silbert, and Paul Winsor for their contributions to the content of this series.
About the author
Kaplan is a leading figure in data science, sports analytics, and business leadership. High profile roles include creating the Chicago Cubs analytics department, President of the investigation into the fate of Holocaust hero Raoul Wallenberg, and President Emeritus of the worldwide Oracle User Group.
Meet Ari Kaplan
---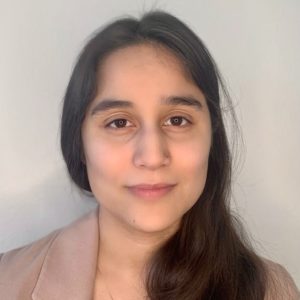 Sarah is an Applied Data Scientist on the Trusted AI team at DataRobot. Her work focuses on the ethical use of AI, particularly the creation of tools, frameworks, and approaches to support responsible but pragmatic AI stewardship, and the advancement of thought leadership and education on AI ethics.
Meet Sarah Khatry
Subscribe to DataRobot Blog
Thank you
We will contact you shortly
We're almost there! These are the next steps:
Look out for an email from DataRobot with a subject line: Your Subscription Confirmation.
Click the confirmation link to approve your consent.
Done! You have now opted to receive communications about DataRobot's products and services.
Didn't receive the email? Please make sure to check your spam or junk folders.
Close