Predictions for AI in Healthcare in 2021 and Beyond
Predictions for AI in Healthcare in 2021 and Beyond
For many industries, 2020 has been a highly disruptive year, but few have experienced such drastic changes as the healthcare sector. The impact of the COVID pandemic manifests differently for healthcare providers (i.e., hospitals, pharmacies, and skilled care facilities) and healthcare-payers (i.e., insurance providers). Let's dive into each of these areas to understand what the impacts of 2020 have been and how we can use that to predict the future.
First, let's start with the healthcare providers who have felt the most externally obvious impacts. A global pandemic has meant a radical shift in the type of care and the types of patients that are commonly visiting healthcare providers. Elective procedures and routine healthcare have traditionally been major revenue drivers for hospitals and other healthcare providers, which have structured their facilities and staffing around these types of patient care. But because elective procedures and routine health checkups have been largely deferred due to the pandemic, former revenue centers have instead become major cost centers, as the operating costs of facilities and skilled staff has remained largely unchanged while patient demand has rapidly declined. Moreover, an influx of COVID patients has stressed the traditional working model of most hospital systems, as high rates of exposure have resulted in high rates of COVID infections among both frontline healthcare providers and support staff.
This disruption of the working model has created both financial pressures and staffing challenges for healthcare providers, and we anticipate this will drive most of the AI focus in this space. To account for the local impact of the COVID-19 pandemic, hospital systems have begun using forecasting techniques and disease-severity modeling to predict the influx of COVID-19 patients and even to anticipate the level of care needed for patients. Given the recent, extremely positive news on COVID-19 vaccines, we expect that large healthcare providers will also need to plan for distribution of vaccines to meet overwhelming demand.
Aside from COVID-specific AI use cases, we also expect that there will be a surge in more routine AI use cases to account for challenges in staffing. This could include forecasting staffing needs, predicting skilled provider absences given the high COVID-19 infection rates among providers, and a focus on staffing retention to avoid burnout and attrition. Beyond this, the financial pressures on healthcare providers also mean that any AI use cases focused on operational efficiency will see heightened importance. 2020 has been a difficult year for healthcare providers, and unfortunately we anticipate that 2021 will see many of those challenges continue as we slowly return to normalcy.
We also anticipate a shift in trends toward skilled nursing care, palliative care, and end-of-life hospice care to continue in 2021, with AI use cases supporting a shift toward more telehealth or home healthcare. While telehealth has been on the horizon for what seems like decades, the technological innovations and societal pressures are placing new importance on shifting modalities for patient care. Scheduling, no-show, and call-routing AI use cases — similar to those we've seen within call centers — will deliver the biggest value in this shift toward home- or telehealthcare.
In stark contrast, healthcare payers have seen relief of financial pressures, along with new operational challenges in 2020. The reduction in routine and elective healthcare has meant a substantial reduction in claims volume and types of insurance claims that must be processed in 2020. Beyond this, we've seen shifts in the healthcare payer space to account for the aging U.S. population and more of a focus on Medicare, Medicaid, and other government-subsidized healthcare support that has been created as a result of the COVID-19 pandemic.
We anticipate that existing trends in AI use cases will continue in 2021 and will likely solidify 2020 emerging trends. Changes in elective procedures may be more persistent as both healthcare providers and payers see the benefit of cost-optimized scheduling of elective procedures to both flatten demand and cost curves. We anticipate that the growth of AI use cases within the claims space — related vs. unrelated claims and further automation around claims approvals and denials — will only expand in 2021 and beyond.
Interestingly, there is a silver lining for AI with the disruption that 2020 has brought: newfound executive buy-in on the importance of AI. We've seen productionalization of novel use cases within healthcare related to the COVID-19 pandemic, increased pressures within the sector to adapt to changing conditions, and tangible benefits of AI to many leaders with the healthcare space. We expect these trends to continue in 2021, even though we don't yet know how quickly the U.S. healthcare system will return to pre-pandemic 'normal' and how much these trends will continue in the future.
About the author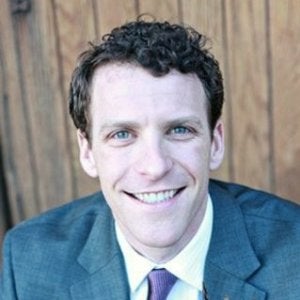 Jarred Bultema, PhD
Data Scientist, Time Series at DataRobot
Jarred is a multidisciplinary scientist with a diverse background. A trained Biochemist, Immunologist, and former University Professor prior to becoming a Data Scientist, Jarred also worked in the Biotech and Pharma industries. Jarred now works with clients across industries and governments to integrate sophisticated forecasting into their organizational DNA.
Meet Jarred Bultema, PhD
Subscribe to DataRobot Blog
Thank you
We will contact you shortly
Thank You!
We're almost there! These are the next steps:
Look out for an email from DataRobot with a subject line: Your Subscription Confirmation.
Click the confirmation link to approve your consent.
Done! You have now opted to receive communications about DataRobot's products and services.
Didn't receive the email? Please make sure to check your spam or junk folders.
Close