Making The Days Count: My Journey to DataRobot
Making The Days Count: My Journey to DataRobot
I'm starting the decade with a new adventure as DataRobot's President and COO.
"Don't count the days; make the days count." – Muhammad Ali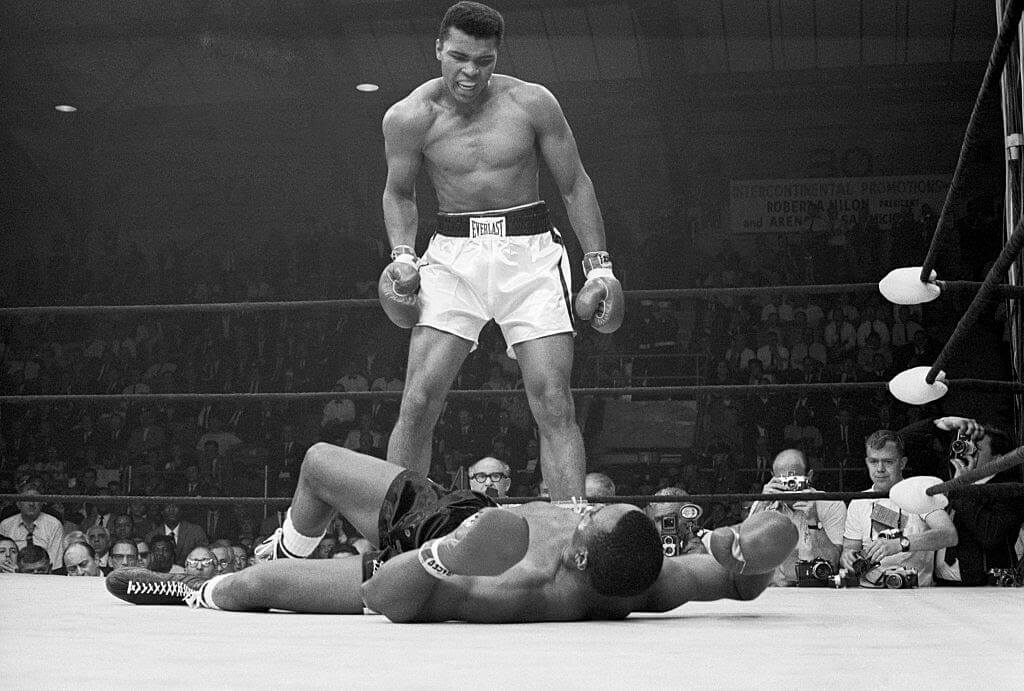 Getty Images
A few months back, I woke up early to find myself at a crossroads. I had recently left my job at AppDynamics and was weighing the next step in my career as I raced downstairs to squeeze in a workout before walking my kids to school. Opening the door to my garage-turned-home gym, I ran straight into one of my favorite quotes from "The Greatest," Muhammad Ali, which is plastered on the wall: "Don't count the days; make the days count." I walk past this quote probably 10 times a day, but in that moment, with a big decision on my hands, it struck me differently than it ever had before. I realized then that my next career adventure had to focus on maximizing positive impact on customers, employees, communities, and the world.
An Incredible Journey at AppDynamics
Starting my search for the next stage of my career brought me back to the beginning of the previous one. When I arrived at AppDynamics in early 2013 it was still a small operation, but the feeling that we were on the edge of something huge was electric. After all, software was eating the world. Every business was becoming a software business, and we were perfectly positioned to lead the market in the years to come. We were laser-focused on our common vision and worked tirelessly to make it a reality. Ultimately, that's exactly what we did, becoming the largest and fastest-growing APM vendor, a Leader in The Gartner Magic Quadrant for seven years in a row, and one of Glassdoor's Best Places to Work. Along the way, we helped to raise over $1 million for charity and provided a springboard for our employees to learn and advance both personally and professionally. I'm forever thankful to every past and present employee, investor, customer, and partner who made our journey possible, and I wish everyone at AppD and Cisco the very best moving forward.
A Search for Impact
Reflecting on my last career adventure helped to crystallize in my mind what I wanted for my next one. I knew I had to be selective. The company would need several key elements: a large and rapidly-growing market; a differentiated product delivering significant value to customers; a visionary founder with a passionate team; support from top investors; and a mission-driven culture. In the weeks that followed, I met with countless VCs, founders, and teams, evaluated hundreds of amazing companies, and immersed myself in market research. I left no stone unturned in my quest to find the one opportunity that best met my criteria.
Over the course of my search, I was struck by a massive shift that is happening in the market. Just as software ate the world during the last decade, I believe there is a new trend that will transform how we live and work in 2020 and beyond. The same companies that relied on software to digitally transform are now racing to adopt AI to solve their most critical problems and gain a competitive edge. In short, AI is eating software. The potential for this technology to change the world in the coming decade is almost limitless. In fact, PWC forecasts that it could contribute $15.7 trillion to the global economy by 2030.
Dreaming Big at DataRobot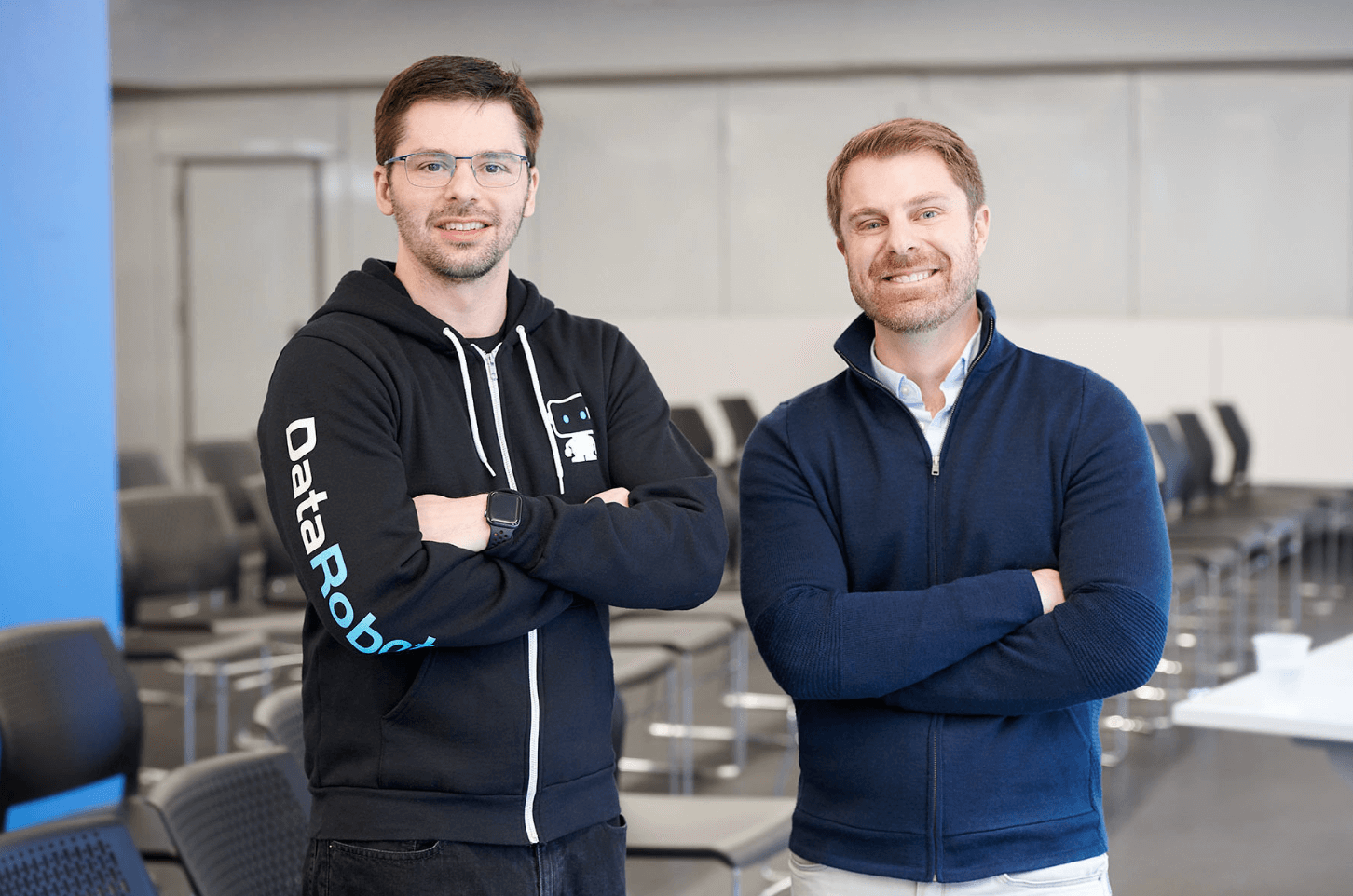 Jeremy Achin (CEO & Co-Founder, DataRobot) with Dan Wright (President & COO, DataRobot)
It was against this backdrop that I was first introduced to Jeremy Achin, the visionary founder of DataRobot. As one of the top-ranked data scientists on the planet, Jeremy saw the potential for AI early on and identified significant pain points for companies trying to adopt this technology. In order to take full advantage, they need to recruit and retain top data scientists to build the necessary predictive models, but the demand for this talent far exceeds the supply. The process of building these models is also highly manual and time-consuming even for the best data scientists. Driven to solve these problems, Jeremy left his job as the Director of Research and Modeling at Travelers Insurance to build a platform that automates the model-creation process, allowing companies to create models faster, making data scientists more productive, and democratizing AI across the enterprise.
In the years that followed, DataRobot added Automated Time Series and MLOps products to address additional use cases and provide even more value to its customers. Most recently, it took a bold step in addressing another major roadblock to AI adoption – preparing the datasets required to train these models – by acquiring Paxata, the pioneer in self-service data preparation and leading data fabric provider. The result is an unprecedented leap forward – the first automated, end-to-end AI Cloud platform – built for enterprise scale and with multi-cloud, on-premise, and managed service deployment options.

From weeks of extensive due diligence, it became clear that DataRobot is uniquely positioned to lead the AI revolution. Its employees' excitement about their work, momentum, and shared vision is palpable. After all, DataRobot was recently named to Forbes' inaugural AI 50 list, ranking the highest among companies that provide tools to help their customers develop their own AI, raised $206 million in fresh capital from top investors last year, and is helping customers across all verticals and geographies accelerate their adoption of AI in order to solve critical business problems.
For example, Steward Health Care, the largest for-profit private hospital operator in the United States, realized $18 million in value through optimizing the length of patient stays and more efficiently staffing hospitals. LendingTree, the largest online lending marketplace in the U.S., is saving more than $12 million annually via improved lead targeting. A global retailer is realizing $300 million in value for a SKU-level demand forecasting use case. Better yet, DataRobot's impact goes beyond customers. Through AI for Good, the company provides free licenses to non-profit organizations seeking to improve healthcare and education, mitigating the effects of climate change, or fighting cybercrime. Additionally, it has developed homegrown programs to accelerate employees' careers, pursue their dreams, and lead more impactful lives. DataRobot was everything I was looking to find for the next phase of my career and more.
As I was making my final decision, Jeremy sent me an email with a short, but timely, message. It read in part, "Opportunities to build an iconic company and actually change the world don't come along often." He was right, I was hooked, and that's the opportunity that we are now going after along with the entire DataRobot team. Together, we are helping our customers transform their businesses, using cutting-edge technology to solve some of the world's toughest problems, and maximizing our impact. I've found my next chance to make the days count. If you're tired of counting the days and want to join us on this adventure, please reach out to me at dan@datarobot.com. We are growing fast and hiring everywhere.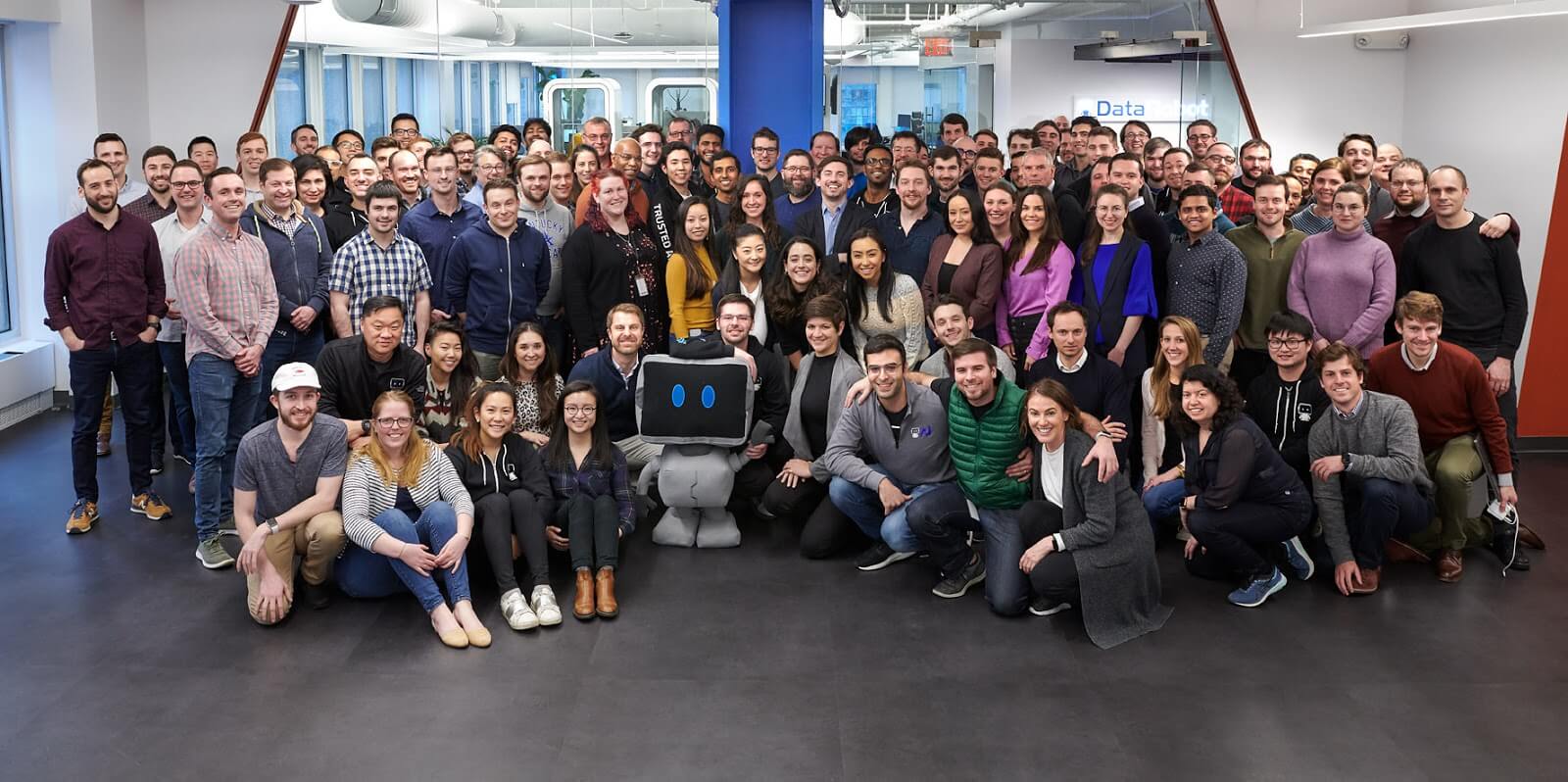 DataRobot at the Boston HQ

About the author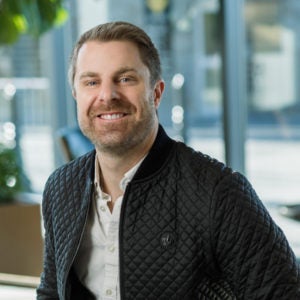 Dan Wright
CEO, DataRobot
Dan Wright serves as Chief Executive Officer of DataRobot, the leader in AI Cloud. As CEO, Wright drives the strategic direction of the company to democratize AI, enabling organizations across the globe to solve their most pressing challenges with AI. Prior to joining DataRobot, Wright served as Chief Operating Officer at AppDynamics, where he was instrumental in establishing the company as the largest and fastest-growing application performance management vendor before its acquisition by Cisco in 2017 for $3.7 billion two days before its planned initial public offering. Dan lives in San Francisco, CA, with his family.
Meet