Killer Use Cases for AI in Brick and Mortar Retail
Killer Use Cases for AI in Brick and Mortar Retail
When Amazon announced their entry into brick and mortar retail with Amazon Go, they took the industry by storm, and retail industry executives around the world were shaken. Over the next year, this industry has spent millions of dollars bringing in consultants to help them devise strategies for tackling this new threat. It was the arrivals of companies like Uber and Airbnb that taught the industry heavyweights one valuable lesson — a disruptive technology can change the landscape of even the most well-established industry.
Retailers are increasingly trying to cope with stress from the e-commerce industry and now they are even being feeling the pressure  in their brick and mortar locations. Even if retail CEOs are ready to shell out the cash, it is a logistical nightmare to convert all the physical real estate to e-commerce and equip it with all the necessary features.
However, there is no need to lose sleep over this because retail is all about customer experience and there are more ways than one to make it better. Retailers are sitting on a goldmine of data, and coupled with the right tools and techniques, this can be leveraged to make the customer experience a whole lot better while also increasing their loyalty.
A customer's interaction with the retailer can start way before they even step into the store, and we have visualized the different interface points that occur with a customer. Below, we shed some light on the use of artificial intelligence (AI) at each of these interface points which can make the customer experience infinitely better.

Out-of-store experience
At the end of the day we need to attract customers to the storefront. The process should start while the customer is doing their day-to-day tasks, whether sitting on their porch drinking coffee or commuting to their office. We need to interact with them at every opportunity without being overly pushy. Let's go through each customer opportunity:
A) Bringing your existing customers back to the store.
Getting repeat customers back to your store is extremely important in any industry because loyal customers are the most valuable, and loyalty is a direct function of the experience one has with the brand.
One of the best ways to engage with customers is by helping them make their purchase decision. And, while you are at it, give them something to remember you by! A retailer sits on tons of historical purchase data and machine learning can help you understand purchase patterns to curate a shopping list for the customer. It gives the retailer an opportunity to build a relationship with the consumer and understand the next best action for the engagement.
For example, retailers send catalogs to their customer base with a bunch of product offers. Imagine if every person got an e-catalog that was specially curated for their specific needs!
B) Acquiring new customers
This is one area where using  AI has not been appreciated as much, particularly for offline businesses. But, we have seen use cases in different industries that make sense here. We have seen media mix models being built to study which media is effective in reaching customers, and to plan future budgets according to those results. This is a highly effective method for various forms of media such as emails, Facebook, Google ads, and (in some cases) print media.
The trick lies in being omnipresent. Once you have identified the target segment and the type of media based on the machine learning models, you can implement your campaigns. If the person opens Facebook and sees your ad, they will also see you in the magazine they're reading, and you will again be visible to them in the morning newspaper.
Even the traditional offline media channels, such as billboards and bus shelter ads, have been made smart through machine learning. If you know your target base overlay, that data with GIS data and data from out-of-home media, you'll know which billboards or bus signs will lead to higher conversions. That is a game changer!
In-store experience
As soon as the customer enters the store, there are multiple ways for them to interact with the brand. This opens up a bunch of opportunities to keep customers engaged. 
A) Inventory planning
One thing that puts off a customer is the unavailability of a product on the shelf. Retailers do a fine job of planning inventory, but often times there is not enough attention given to ensuring that products are always available on the shelf. Products get sourced by the store managers, but due to oversight, don't turn up on the shelf from the store warehouse. Retailers have found it difficult to measure this, but with the availability of statistical and modern machine learning tools, planning inventory is becoming easier.
B) Promotions
Machine learning can play a huge role in planning an in-store promotions calendar. Crunching historical data can give great insights into customer responses to promotions, helping plan a calendar that's curated for your specific customer base. AI can churn out a calendar that is specific to the season and the store based on the purchase behavior of the catchment area per store.
C) New product introduction
Fast Moving Consumer Goods (FMCG) companies invest a lot in market research to drive their new product development. New products are important to retailers. This is one area where retailers can help their suppliers. They are sitting on a market sample data which no other market research can provide. This resource, coupled with AI, allows the store to predict the success of a planned product line. Many retailers have their own private labels, and the success of these labels can also be predicted in a similar way.
To summarize, while you are waiting for your stores to become high tech in terms of the physical infrastructure, you can achieve success by leveraging the customer data you already have coupled with AI tools. You can go back to the customer's data warehousing teams to understand what data points are being collected and have a conversation in light of the use cases we have discussed above. You will realize that there is a lot you can do right away to keep your customers engaged with the brand.

About the Author:
Sampad Desai is a Customer Facing Data Scientist at DataRobot. Prior to joining DataRobot, Sampad has worked as a Senior Analyst and Senior Consultant at Quantium. Sampad has consulted clients in retail, media, and insurance industries across Australia, India, China, and South Africa.
About the author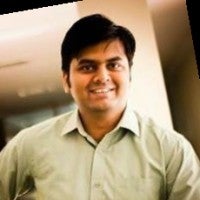 Sampad is a Customer-Facing Data Scientist at DataRobot working in India and servicing clients across APAC region.
Meet Sampad Desai
Subscribe to DataRobot Blog
Thank you
We will contact you shortly
We're almost there! These are the next steps:
Look out for an email from DataRobot with a subject line: Your Subscription Confirmation.
Click the confirmation link to approve your consent.
Done! You have now opted to receive communications about DataRobot's products and services.
Didn't receive the email? Please make sure to check your spam or junk folders.
Close