Is Watson IBM's Mainframe Moment?
Is Watson IBM's Mainframe Moment?
I like to think of IBM as the company that wouldn't hire me in 1986 and not the one I walked away from in 2015. In the eighties, IBM were still basking in the glory of their System/360 launch some two decades earlier. This was one of the most successful global product launches in history and resulted in more than a thousand orders within a few weeks establishing IBM as category king of enterprise computing.
At IBM, I became an enthusiastic follower of Watson, viewing this as the key to IBM's resurgence. However, some 3 years later, Watson seems to be mired in controversy and cluttered with marketing hype.
In his recent article in Forbes, Matthew Herper describes how MD Anderson paid $39.2 million to licence the Watson cognitive computing system for what IBM's spokesperson describes as a successful R&D project. MD Anderson has put their project to develop the Oncology Expert Advisor on hold and published request-for-proposals seeking involvement of another company. Herper also questions if this is a setback for Artificial Intelligence (AI) as a whole?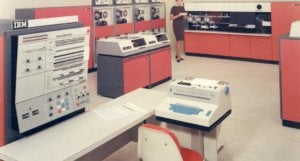 Perhaps IBM is aiming too high with Watson–it is very ambitious after all. Or perhaps they have become blinkered in a desperate attempt to recreate their mainframe moment? Here are some thoughts:
So is AI failing? Many companies, including DataRobot's customers, are succeeding with AI – creating value in areas of their business where older approaches such as classical statistics failed or delivered limited success. These successes fly in the face of MD Anderson's experience with Watson.
Is Watson enterprise-ready? MD Anderson paid $21.2 million to a consulting services firm – for an R&D project. These levels of care and feeding are beyond the means of many companies, leading to questions of Watson's maturity and readiness for broad commercial adoption.
AI or cognitive computing? The term AI has broad adoption, it is open source and everyone uses it. Cognitive computing is mostly proprietary to IBM, allowing their marketing folks freedom to proclaim what is and what is not cognitive computing. IBM's end game is to shut out competitors from a market they need to dominate if their company is to flourish. Markets are better served by competition and not monopolies. And, by transparency so customers can compare and choose between products from a range of vendors.
Cognitive is…. whatever IBM says it is. IBM is muddying their own waters by rebranding products under the cognitive umbrella. For example, SPSS is now "cognitive technology" and "for an era of cognitive business". The Statistical Package for the Social Sciences was released in 1968, SPSS Inc. was incorporated in 1975, and the company was acquired by IBM in 2009.
Machine Learning (not Watson) is today's AI. Today's pragmatic choice for adopting AI for analytics is Machine Learning. ML allows companies to develop systems that predict future events and occurrences with great accuracy. As noted by Dan Olley, CTO of Elsevier in April 2016: "If CIOs invested in machine learning three years ago, they would have wasted their money, but if they wait another three years, they will never catch up." The challenge for executives is to mobilize their business units to consider where they rely on prediction or forecasting, investigate whether these aspects of knowledge work can be automated with machine learning and to do so quickly. This requires Automated Machine Learning capable of supporting multiple machine learning initiatives across the enterprise, not products too immature or too expensive to generate reasonable economic returns that create shareholder value.
Hyperbolic sales pitches are probably just that. When considering AI, attend to the needs of your company, and particularly whether it is in your shareholders interests to underwrite IBM's moonshot. Be pragmatic and focus on what can be practically achieved with modern products designed for today's challenges and proven at doing what they claim. The product forms part of your solution – your system design must build on this to create a practical implementation that creates value for your company. The need to spend more than $20 million on consulting services to create an R&D project may suggest that a vendor promised the moon.
Customer or partner? When considering Watson as a technology, you may improve your company's odds of achieving commercial success by entering a partnering relationship with IBM rather than licensing cognitive computing a customer. Despite MD Anderson's cognitive project stalling, IBM sell a product to help doctors select treatments – this developed in partnership with Memorial Sloan Kettering Cancer Center. So, if your company develops a product using Watson, consider preparing a marketing plan that includes competing with IBM. As a customer your relationship with IBM is with their sales team and account managers are under quarterly pressure to make deals – refer back to hyperbolic sales pitches. As your partner, IBM may assume a greater stake in your success, and you may need the services of IBM's own specialists to develop Watson beyond a successful R&D project.
To summarize, you may say I am being unduly critical of IBM and a colleague of mine warned it is bad taste to celebrate failure. Watson is very ambitious but even still, the program managers must be dismayed by all the marketing hype surrounding Watson but as Herper suggests, potentially tarnishing AI as a whole. Machine learning is viable AI, available today, and creating value for hundreds of companies around the world. Sadly for IBM the opportunity to relive its mainframe moment is fast disappearing.

By Tim Young, VP of Worldwide Marketing at DataRobot
About the author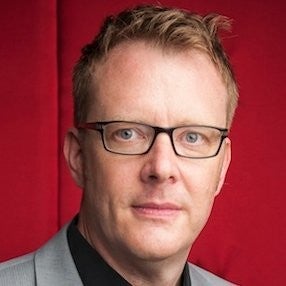 He has over 25 years of experience marketing high-tech enterprise products in the data management, analytics, and SaaS spaces. He has run marketing operations for global companies including IBM, Oracle, Netezza, and Workday. Tim brings a practical global perspective to DataRobot having managed marketing teams in Australia, Asia, U.K., Europe, and the U.S.
Meet Tim Young
Subscribe to DataRobot Blog
Thank you
We will contact you shortly
We're almost there! These are the next steps:
Look out for an email from DataRobot with a subject line: Your Subscription Confirmation.
Click the confirmation link to approve your consent.
Done! You have now opted to receive communications about DataRobot's products and services.
Didn't receive the email? Please make sure to check your spam or junk folders.
Close