Introducing Microsoft SQL Server Integration
Introducing Microsoft SQL Server Integration
I'm happy to announce the early release of our SQL Server Integration feature. It is available with DataRobot v5.3 to users who want to try it out and report feedback.
This feature addresses the need to easily save DataRobot prediction results to a database so that they are available to downstream BI tools, AI applications, or other processes.
The feature introduces a new prediction jobs infrastructure that enables users of all skill levels to create manual or scheduled prediction jobs and therefore immediately realize value from their deployed models, without the need for code or third party applications.
How it Works
Activating the early release feature introduces a new deployment "Integrations" screen with a tile-based design that allows users to select the type of integration they want to use with the deployment: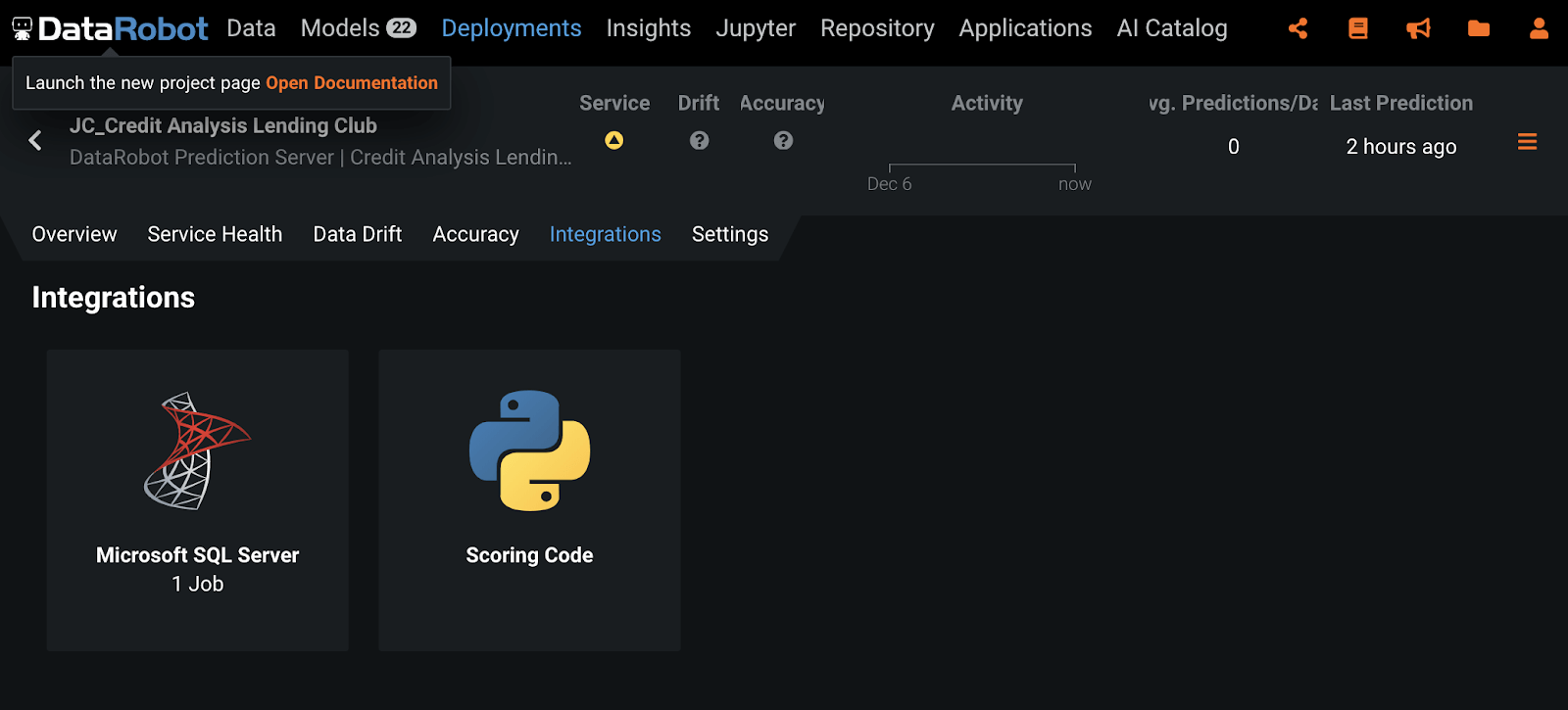 Upon selecting the Microsoft SQL Server tile, the user can:
View a summary of an existing prediction job and its status
Edit an existing prediction job
Go through a simple four-step process to define a new job for the deployment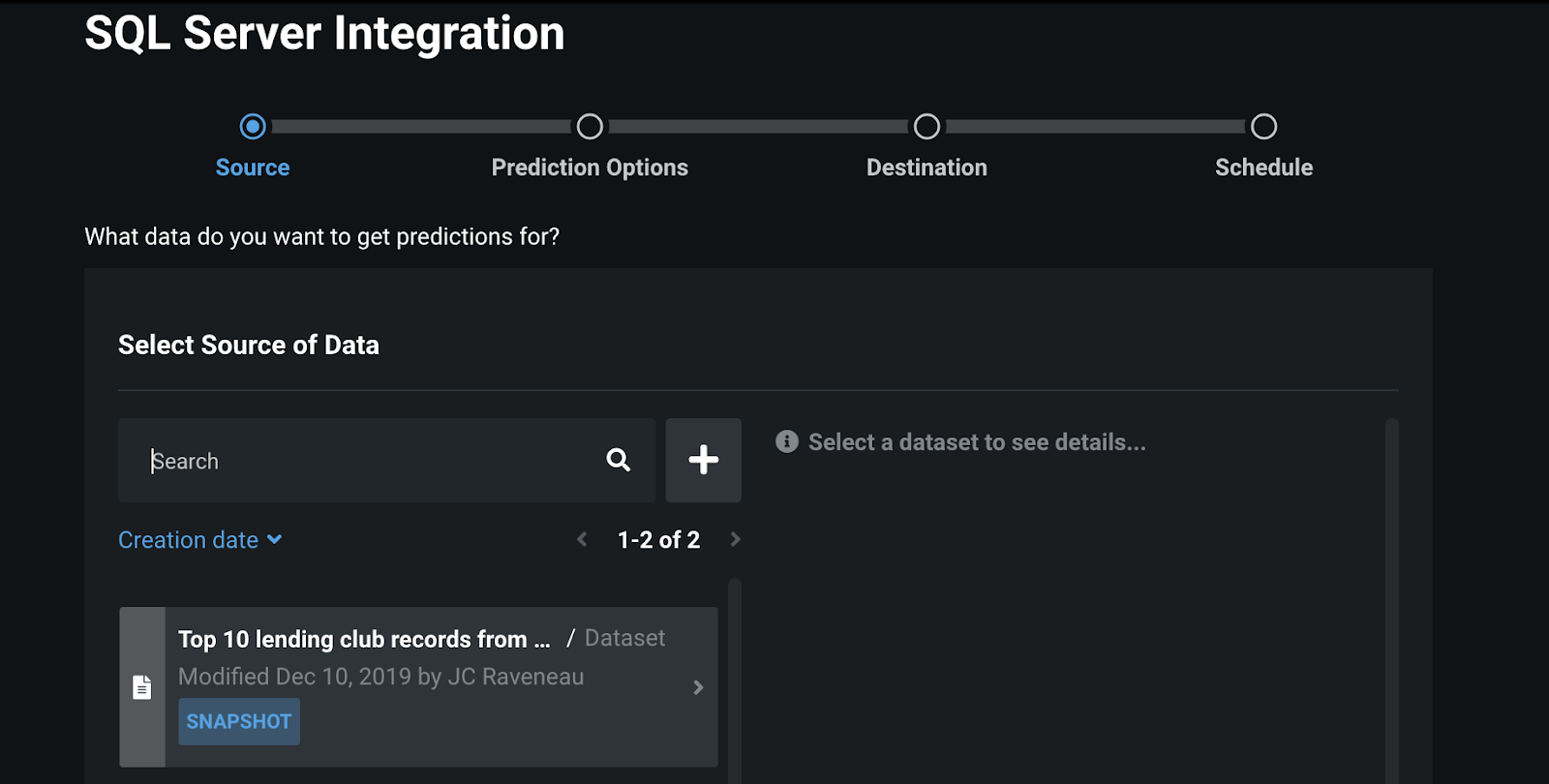 Future Roadmap
Your input is important to us, and we will use your feedback to add additional capabilities and improve the overall user experience. Our objective is to make SQL Server integration generally available in early 2020.
But, SQL Server integration is also a first step in the journey. If you noticed, there is a lot of space on the "Integrations" tile screen. We have already started to work with our partners on additional integration options that will help DataRobot dramatically improve the time-to-value when using DataRobot predictions in third party downstream systems.
Take Advantage of SQL Server Integration Now
This feature is immediately available to DataRobot customers using our Managed deployment option. All other types of customers will need to upgrade to DataRobot Release 5.3 (which is now generally available).
Please talk to your DataRobot Customer Success team to learn more about the feature and get early access to this powerful new capability.

About the author
JC Raveneau is Sr. Director of Product Management at DataRobot where he works on product strategy and releasing awesome features that help customers realize tangible value out of AI. JC has 20 years of experience helping enterprise software organizations to develop customer-centric product practices aiming to achieve the ideal product market fit.
Meet JC Raveneau
Subscribe to DataRobot Blog
Thank you
We will contact you shortly
We're almost there! These are the next steps:
Look out for an email from DataRobot with a subject line: Your Subscription Confirmation.
Click the confirmation link to approve your consent.
Done! You have now opted to receive communications about DataRobot's products and services.
Didn't receive the email? Please make sure to check your spam or junk folders.
Close