How Storyfit Uses Data to Help the Entertainment Industry Hit Its Mark
How Storyfit Uses Data to Help the Entertainment Industry Hit Its Mark
What stories are the most compelling? What plot lines are resonating with audiences the most?
As the content that's available to the entertainment industry grows exponentially, it gets harder to answer these questions. It's no longer enough just to rely on gut instinct. Publishers and studios need solid data about what audiences are tuning into. Enter Storyfit, a company that uses DataRobot's platform to help the entertainment industry make smarter, data-informed decisions.
Watch our video to learn how DataRobot gives content publishers consistent results that help them make the best decisions about which stories to produce.
How do other customers use DataRobot? Hear from Wellen Capital, Domestic & General, and MarkerStudy.

About the author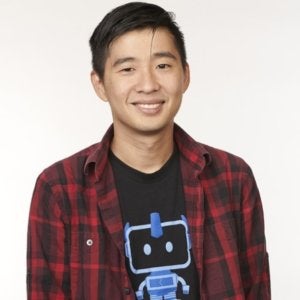 Gareth Goh is the Customer Marketing Manager at DataRobot. He was previously the Web Director at DataRobot, and has also worked at several different tech startups in the Boston area in various marketing roles. Gareth has an M.S. in International Relations and a B.S. in Journalism from Boston University.
Meet Gareth Goh
Subscribe to DataRobot Blog
Thank you
We will contact you shortly
We're almost there! These are the next steps:
Look out for an email from DataRobot with a subject line: Your Subscription Confirmation.
Click the confirmation link to approve your consent.
Done! You have now opted to receive communications about DataRobot's products and services.
Didn't receive the email? Please make sure to check your spam or junk folders.
Close