Surviving and Adapting to COVID-19, Part 1: Healthcare and Insurance
Surviving and Adapting to COVID-19, Part 1: Healthcare and Insurance
The COVID-19 outbreak is causing complex repercussions as it spreads at unprecedented speed, overwhelming healthcare systems globally and affecting all other industries. The global health emergency coupled with an oil price war has triggered an economic downturn. Companies, customers, suppliers, and employees are trying to cope with a situation nobody was prepared for, including the complete cessation of activity in some industries, such as sports, events, and hospitality. Other industries like grocery, healthcare, insurance, and manufacturing of essential goods are seeing skyrocketing demand. 
As priorities shift, it is important to address the business implications facing each industry. Business leaders can't ignore the fact that they will have to reshape their strategy several times as the crisis evolves through different phases. Data scientists and AI experts need to both create new predictions, as well as monitor and retrain already deployed models due to rapidly changing data.
In this three-part series, our industry experts offer their insights on how to rise and meet this transforming world economy. There are specific data-driven steps that companies can take to navigate their immediate needs today and also become more resilient for tomorrow.
| | |
| --- | --- |
| | Healthcare |
Healthcare is on the frontline of this crisis. Containment efforts are in place to slow the spread of the virus, but our healthcare systems are receiving an influx of patients that could overwhelm even the most advanced healthcare providers. Healthcare systems, now more than ever, need to quickly adapt their businesses and decisions to meet the needs of their patients. The ability to leverage rapidly changing data to drive the best decisions will be critical to cope during these uncertain times. 
Survival
There are several priorities that data-driven approaches can help address for immediate organizational survival:
| | |
| --- | --- |
|   | Resource management, such as staffing optimization, bed utilization, patient movement, managing equipment and supplies, as well as education adjustments and care redirection  |
|   | Identification of at-risk populations |
|   | Real-time patient risk predictions to forecast admissions, length of stay, and risk of hospital-acquired conditions |
|   | Predict financial impacts that result from co-pay waivers, claims, and expansion needs, such as temporary facilities and staff |
Resilience
The next step beyond just surviving this crisis is to demonstrate resilience. Traits and actions of resilient healthcare organizations include:
| | |
| --- | --- |
|   | Post-mortem evaluation of emergency preparedness plans and evaluating areas of improvement |
|   | Strong investment in operational infrastructure  |
|   | Rapid adoption of remote-care options for improved patient experience (e.g. telehealth, remote patient monitoring, Tele-ICU) and the intelligence platforms that support them |
|   | Public-health/patient-first response with relaxation of prior-authorizations, co-payments, and COVID-19 billing codes |
Adaptation
There are several steps providers can take to pave the way for success in the new normal: 
| | |
| --- | --- |
|   | Invest in new, more agile AI technologies to support rapidly changing data and new data sources for business continuity and operational efficiency in the face of a public health crisis |
|   | Develop and implement processes that allow better data sharing as data fluidity accelerates with new ONC rules  |
|   | Accelerate the adoption of virtual technologies to adapt to changing consumer demands for more convenient options (e.g., AI, visual AI, data platforms and standards, AI-enabled voice) |
 

 

Insurance
As matters progress, the importance of the insurance industry and the enormous role it plays in our recovery will become increasingly visible. Globally, we are seeing insurance organizations adapt rapidly to support their customers, economies, and host countries, despite disruption to their own operations from issues like employee illness and quarantines, the severe economic downturn, and uncertainty over the final impact of the disease on various lines of business.
Survival
Over the short-term, insurers will seek to stabilize operations and ensure business continuity. Carriers are sending messages to reassure worried customers that they are stable, financially strong, reliable, and available. 
As we adapt to this new reality, business areas most vulnerable to disruption are those that are seeing massive changes, such as demand or weakness for staffing needs, new business underwriting types, service inquiry volume, or claims intake changes. These processes are often related to customer experience and must be managed carefully. 
Insurers need to take a data-driven approach to mitigate the impact of disruption by:
| | |
| --- | --- |
|   | Developing efficient automated operations to support business continuity plans (BCPs): intelligent, straight-through processing of new business submissions and claims; and, self-service offerings; automated notice of loss |
|   | Retaining customers, starting with detecting those who are at risk, confirming product fit and affordability, and identifying emerging drivers that impact customer persistence and churn |
|   | Predicting demand for capacity management, including forecasting peak business demand, intelligently triaging new patients, and optimizing resource assignment  |
Resilience
As social distancing ends, new priorities will emerge across insurance organizations: cost management, customer retention, operational efficiency, loss cost containment, and adjusting to changes in claims and business mix. While not new, the potentially large impacts on businesses will require immediate focus on these priorities with quick, yet effective, results: 
| | |
| --- | --- |
|   | Enlarge scope of analytic automation to reduce costs and drive operational efficiencies |
|   | Predict and mitigate customer churn |
|   | Monitor changes in claims mix and frequency: motor and travel reduction, or health and disability increases.  |
|   | Plan for reinfection risk |
|   | Try to reassess loss cost management as claims volumes stabilize |
Adaptation 
Over time, we will see a third wave of priorities, which will address the structural changes that emerge from the pandemic experience. These priorities may be driven by new patterns in purchasing behavior, changes in consumer and hygienic preference, changes in work and living practices and solidifying economic realities. Ultimately, we may learn that large classes of employees enjoy working from home, traveling less and shopping through online delivery services. Technology will need to evolve to support these choices and incorporate these behaviors into business processes:
| | |
| --- | --- |
|   | Accommodate long-term disability and health consequences of COVID-19, such as health, life, disability, and long-term care |
|   | Adjust to shifts in coverage and product demand due to structural changes, including new work patterns, insurance use, and purchasing habits  |
|   | Develop new product pricing as frequency and exposure changes and current prices may be over or under by LOB |
Both the healthcare and insurance industries are quickly pivoting and trying to adapt to the new reality. In Part 2 of this series, we will cover how the banking and financial markets can mitigate the risks of the impending financial crisis.
Acknowledgments
We would like to thank H.P. Bunaes, Andrew Engel, Rob Hegarty, Kim Minor, Lisa Runci, Neal Silbert, and Paul Winsor for their contributions to the content of this series.  
About the author
Kaplan is a leading figure in data science, sports analytics, and business leadership. High profile roles include creating the Chicago Cubs analytics department, President of the investigation into the fate of Holocaust hero Raoul Wallenberg, and President Emeritus of the worldwide Oracle User Group.
Meet Ari Kaplan
---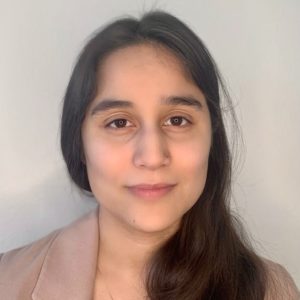 Sarah is an Applied Data Scientist on the Trusted AI team at DataRobot. Her work focuses on the ethical use of AI, particularly the creation of tools, frameworks, and approaches to support responsible but pragmatic AI stewardship, and the advancement of thought leadership and education on AI ethics.
Meet Sarah Khatry
Subscribe to DataRobot Blog
Thank you
We will contact you shortly
We're almost there! These are the next steps:
Look out for an email from DataRobot with a subject line: Your Subscription Confirmation.
Click the confirmation link to approve your consent.
Done! You have now opted to receive communications about DataRobot's products and services.
Didn't receive the email? Please make sure to check your spam or junk folders.
Close