Going AI: Why Retailers Need More (ML) Models than London's Fashion Week
Going AI: Why Retailers Need More (ML) Models than London's Fashion Week
The best models on the planet were in London recently.  At the London Fashion week, we saw the top supermodels from around the world come together to showcase the newest styles and fashion. At the same time, DataRobot was in town at the Retail Tech Event parading their automated machine learning models to the retail industry. Both types of models make a big impact on the retail industry, but it is DataRobot's models that have the power to reshape the future of retail as we know it.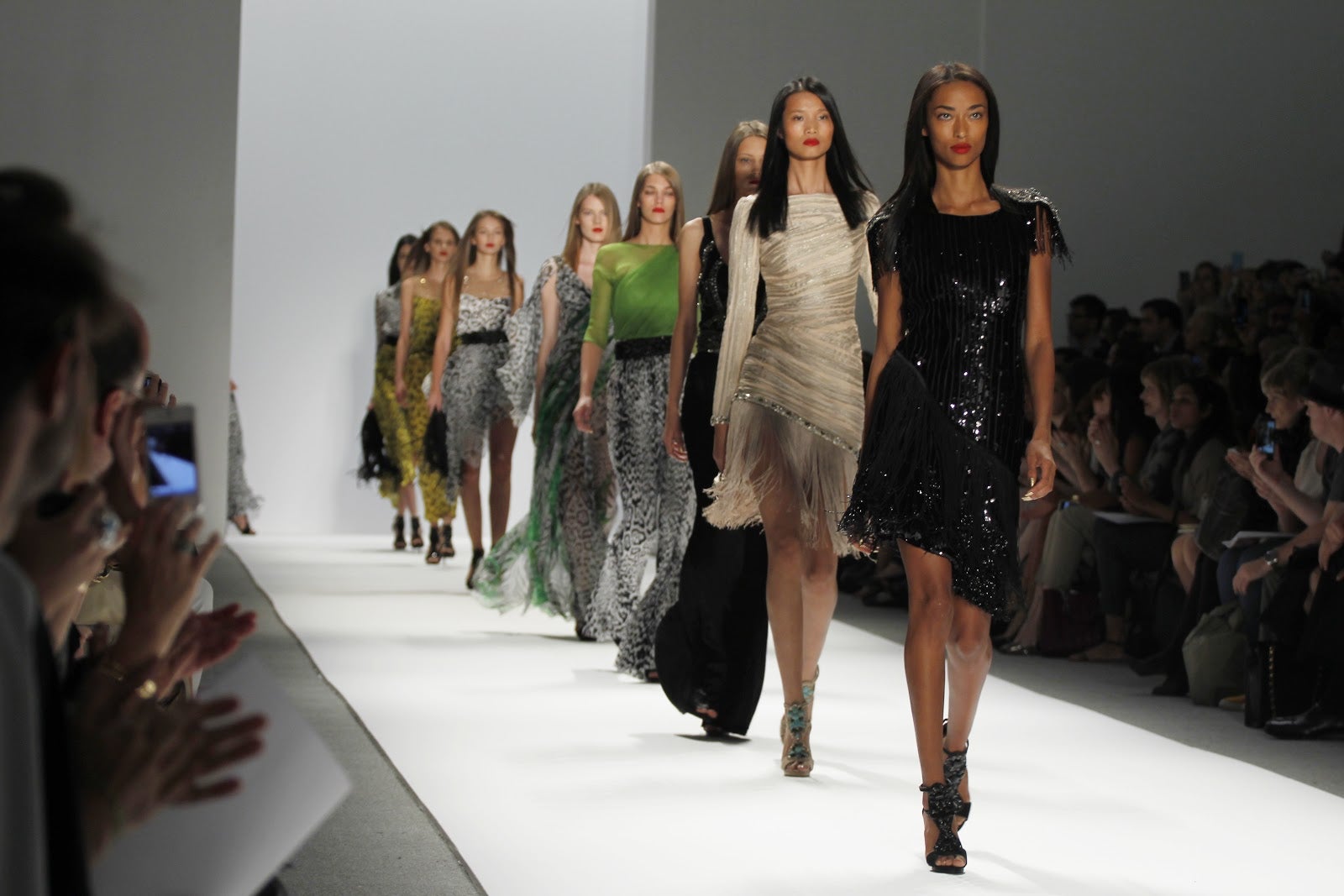 Shutterstock
Having worked in the retail industry for over 30 years, I've seen many transformations. At the Retail Tech Event, I saw firsthand how artificial intelligence (AI) is changing the industry, enabling retailers to thrive in the most challenging era in the history of retail. At the same time, it was clear that the retail industry still sees the consumer as being at the centre of their business. The challenge becomes how to anticipate and predict the ever-changing habits of consumers and meet their demands for new experiences, products, and services.
You would have to live under a stone not to notice the many news articles about AI, and this was clear at the event where conversations about artificial intelligence dominated the discussion. In a 2018 article reported by Coresight Research, it was noted that retailers put $3.4 billion toward AI compared to $3.3 billion in banking. In the next 12 months alone, 41% of retailers plan to invest in AI and machine learning solutions. Without a doubt, retail has entered into the Fourth Industrial Revolution, referred to as the "Intelligence Era". History will be divided into pre- and post-AI, and the Intelligence Revolution will absolutely dwarf every preceding revolution we've seen.
Savvy retail leaders are already taking advantage of this revolution. This was no more apparent than with DataRobot customer Kroger 84.51°, the second largest supermarket company in the world.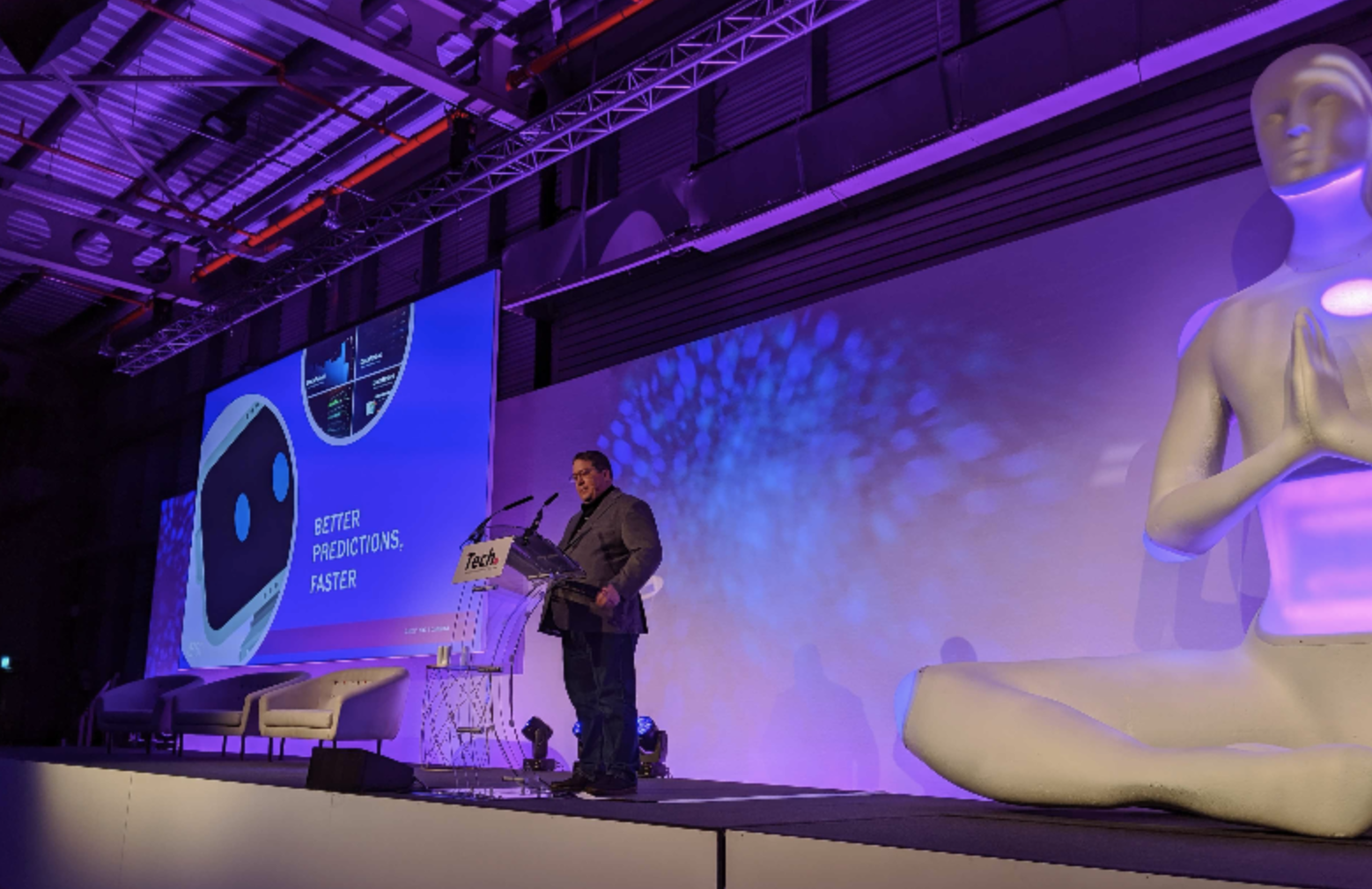 Scott Crawford, Head of Enable the Science, at 84.51°/Kroger
Scott Crawford, Head of Enable the Science, at 84.51°/Kroger, said that they are using AI and automated machine learning to get to know their 60 million household customers. They use data and science at the heart of their business and apply it where it matters most, then turn that data into personalized relationships with their customers.
Scott addressed the audience on how Kroger has made the journey to automated machine learning explaining that, "automated machine learning lets Kroger cut through process and expands the scope of ROI projects we can take on, and model development has been revolutionized. Today, we make DataRobot available to all of our data scientists."
With the extraordinary pressures that the retail industry is under and the increased expectations of the empowered consumer, Kroger is working relentlessly to make sure they are satisfying their shopping habits by embedding AI into the DNA of their business. If you want to learn more about how Kroger 84.51° is using automated machine learning with DataRobot and you are a podcast fan like myself, check out the 84.51° podcasts UpLow'd series.
Given the dramatic changes that retail is undergoing and the fact that every single competitive advantage that organizations have today will be disrupted, I have three questions for every retailer:
Has your organisation been AI-educated? DataRobot is the only AI-native company that can educate you on creating value for your entire organization.
Are your data scientists value-focused? Are they agile, empowered and enabled?
Do you have an AI transformation strategy?
DataRobot is an AI-native company that offers a trusted AI platform and strategic partnership with a proven track record of bringing our customers AI with ROI. To learn more, check our DataRobot retail webpage.

About the Author:  
Paul Winsor is the General Manager of Retail for DataRobot. He has been a leader in the industry for more than 30 years. His expertise lies in helping retailers embrace AI and leverage to improve profitability, grow, become more efficient and more customer-focused.
Subscribe to DataRobot Blog
Thank you
We will contact you shortly
Thank You!
We're almost there! These are the next steps:
Look out for an email from DataRobot with a subject line: Your Subscription Confirmation.
Click the confirmation link to approve your consent.
Done! You have now opted to receive communications about DataRobot's products and services.
Didn't receive the email? Please make sure to check your spam or junk folders.
Close