Gaining a First-Mover Advantage in AI Starts with Intelligent Data Prep
Gaining a First-Mover Advantage in AI Starts with Intelligent Data Prep
This decade will be a momentous one for business, as AI stands to shape the landscape like no other technology before it has done. McKinsey estimates that:
AI could potentially deliver additional global economic activity of around $13 trillion…about 1.2 percent additional GDP growth per year. 
This growth will likely follow a familiar pattern: first-movers will invest heavily in AI and reap benefits well beyond what's proportionate to that investment. Again, McKinsey:
The size of benefits for those who move into these technologies early will build up in later years at the expense of firms with limited or no adoption.
The report (which is well worth a read) goes on to distinguish between two modes of AI adoption in the enterprise: adoption and absorption. Adoption refers to "opportunistic," methodical adoption of a single AI category (out of five broad categories). Absorption is used to describe the approach of firms who go all-in on AI, making use of each of the five categories and embedding those tools into the fabric of operations. Ultimately, absorption enables firms to make smarter decisions, faster because it underpins every facet of the business.
Gartner, too, notes that adopting AI on a superficial level would be a grave mistake:
Platforms must support not only model building but also model operationalization: The full benefit — including business value — of DSML will not be achieved unless models are both:
Embedded in business processes and decision environments
Maintained, monitored and managed over time
If it sounds as if all is doom and gloom for all but the largest few firms, there is a giant rainbow bursting out of the overcast sky. Gartner goes on to declare that one of the key reasons for a lack of operationalization is simply "a lack of tools."
Enter DataRobot, the inventor of augmented data science and automated machine learning. Enterprise-scale deployment and operationalization of AI is simply what we do.
But this is all a process, right? It takes time to reach full absorption, surely. Immediate gains would be hard to come by.
Not quite.
DataRobot democratizes data science, giving citizen data scientists the tools to leverage AI right now.  More than that, though, DataRobot and Paxata (which was acquired by DataRobot in December), can unlock dramatic efficiency gains simply by cutting the time it takes to prepare data for machine learning models by as much as 80 percent. Tack on Paxata's native, bidirectional integration with the DataRobot AI catalog, and the fuzzy, AI-driven future starts to become a little clearer and a lot more immediate.
How? Download this on-demand webinar for an overview of those capabilities, a quick demo, and what promises to be an enlightening Q&A session.

About the author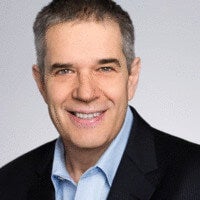 Piet Loubser
VP Product Marketing - Data Preparation, DataRobot
Piet is building out a new category for modern data management with the market-leading Self-Service Data Preparation solution.
Meet Piet Loubser
Subscribe to DataRobot Blog
Thank you
We will contact you shortly
Thank You!
We're almost there! These are the next steps:
Look out for an email from DataRobot with a subject line: Your Subscription Confirmation.
Click the confirmation link to approve your consent.
Done! You have now opted to receive communications about DataRobot's products and services.
Didn't receive the email? Please make sure to check your spam or junk folders.
Close