Five Ways AI Can Help States Solve Their Hardest Problems (Part 4): Super-Charge the Public Sector Workforce with Intelligent RPA
Five Ways AI Can Help States Solve Their Hardest Problems (Part 4): Super-Charge the Public Sector Workforce with Intelligent RPA
For the better part of a decade, state and local governments have leveraged Robotic Process Automation (RPA) to automate manual, time-consuming, and mundane tasks and processes. RPA has played a vital role in increasing operational efficiency. For many states, RPA has served as a foundational piece of innovation in an age of digital transformation. But RPA merely scratches the surface. RPA solves simple, everyday problems. But an intelligent RPA system—RPA coupled with the power of AI—can solve states' hardest problems.
RPA alone does not account for the decision process and often operates on the back of unstructured data. Intelligent Process Automation (IPA), which is RPA powered with AI, adds a new layer of intelligent decision-making processes to automated tasks that standard RPA tools lack. This addition greatly reduces the need for humans to waste time on mundane tasks like gathering and sorting data and frees up their time to do more strategic, mission critical work and address constituent needs.
Earlier in this blog series, we discussed how AI can help streamline talent acquisition. For years, private and public sectors alike have used RPA to assist with Human Resources (HR) needs. In the hiring process, traditional RPA accomplishes two tasks: job applicant data collection (e.g., resumes) and onboarding processes automation after an applicant accepts a job. The problem? In between these two steps, HR personnel will spend countless hours reviewing resumes in search of the perfect candidate. IPA bridges this gap. IPA analyzes the resumes of each of the job applicants and makes recommendations on which candidates best fit the job. After an applicant accepts an offer, RPA can automate the process to collect and update information within a company's existing HR systems. 
IPA combines RPA and AI to assist the workforce with the likes of increasing efficiency, reducing operational risks, and improving response times. Employees can focus more on strategic goals and accomplish more meaningful work. Intelligent-driven RPA provides efficiency and accuracy by handing off repetitive tasks to bots and allowing them to collect, structure, and label data. As more data is trained and examined, the intelligence of the system evolves and improves. And with humans, robots, and systems all working in sync, state and local governments can supercharge their workforce.
About the author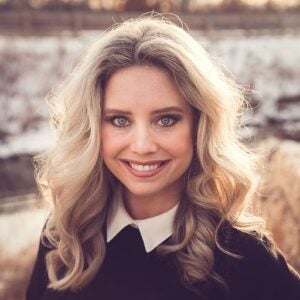 Sara Marshall is a licensed attorney and strategist with more than a decade of experience in state government, healthcare, and technology. She was voted "Top Up and Comer" in government by State Scoop in 2015, named the "Best Woman in Sales Support" in North America by WISA in 2020, and was recognized as the most valuable player for Regulated Industries at SAP for the last two years prior to joining DataRobot.
Meet Sara Marshall
Subscribe to DataRobot Blog
Thank you
We will contact you shortly
We're almost there! These are the next steps:
Look out for an email from DataRobot with a subject line: Your Subscription Confirmation.
Click the confirmation link to approve your consent.
Done! You have now opted to receive communications about DataRobot's products and services.
Didn't receive the email? Please make sure to check your spam or junk folders.
Close