Five Ways AI Can Help States Solve Their Hardest Problems (Part 3): Streamline Talent Acquisition
Five Ways AI Can Help States Solve Their Hardest Problems (Part 3): Streamline Talent Acquisition
Between 2013 and 2017, job listings in 27 states rose by 11 percent while applicant numbers tumbled by 24 percent, compounding talent vacancy issues within state and local governments. Since the onset of the COVID-19 pandemic, state government's cut employment by approximately 7 percent (approximately 1.5 million jobs) and are struggling to recover this talent shortfall. Per the State and Local Government Workforce 2021 Survey Findings, over 50 percent of state government officials interviewed in 2021 reported "difficulty filling positions" in key skilled trades. State governments, which represent 13 percent of all U.S. employment, are facing more difficulty than ever in their ability to recruit and retain high-performing employees. In part three of this blog series, we will examine how AI can help state governments streamline talent acquisition and why it is critical to the future of workforce development.
AI-enabled Review Improves Candidate Quality
Identifying target candidate strengths and relevant experience is a tumultuous process for recruiters who are tasked with combing through thousands of resumes, if not more. AI-enabled review automatically identifies relevant experience and matches candidates with critical positions that would otherwise go unfilled, reduces time-to-hire, and empowers a stronger stakeholder experience.
AI Unlocks HR Potential
HR personnel often get inundated with generalized candidate review and are limited in capacity. By leveraging the power of AI and further reducing time-to-hire, HR personnel can refocus capacity resources to mission-critical needs. This has been a prevalent issue throughout the COVID-19 pandemic, as there has been a series of mission-critical healthcare positions—at both the state and federal level—that went vastly unfilled. 
AI Increases Decision Effectiveness
AI-enabled hiring processes leverage tailor-built models that learn from past decisions of HR personnel and provide insights and recommendations while maintaining that the final decision remains in the hands of trained HR professionals. These decisions are also reinforced by transparent explanations and continuous improvement by the AI. Machine learning models are transparent and explainable and consider only business-relevant information to avoid bias and promote equity and fairness. Additionally, recommendations can be audited at every stage of the process by the HR team with full explainability.
Leveraging AI to improve hiring sounds great, but what does it look like in practice? DataRobot has tackled talent acquisition in government head-on and addressed critical hiring needs with AI-enabled automation and recruitment processes to improve candidate quality, unlock HR potential, and increase decision effectiveness. As a result, hiring personnel have decreased time spent on resume review by more than 50 percent, increased decision efficiency with a 70 percent agreement between HR and AI (human and machine), and enhanced user experience across all deployments while promoting fairness in hiring practices.
The ability to rapidly fill key roles is critical for states and localities to meet the needs of its constituents. Using AI to accelerate routine tasks, quickly identify the right skills, and speed time-to-hire can quickly help many states to address the burden of existing hiring challenges.
About the author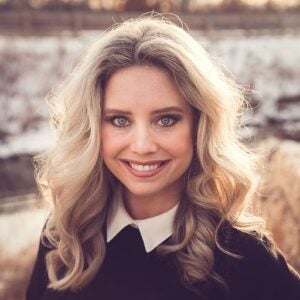 Sara Marshall is a licensed attorney and strategist with more than a decade of experience in state government, healthcare, and technology. She was voted "Top Up and Comer" in government by State Scoop in 2015, named the "Best Woman in Sales Support" in North America by WISA in 2020, and was recognized as the most valuable player for Regulated Industries at SAP for the last two years prior to joining DataRobot.
Meet Sara Marshall
Subscribe to DataRobot Blog
Thank you
We will contact you shortly
Thank You!
We're almost there! These are the next steps:
Look out for an email from DataRobot with a subject line: Your Subscription Confirmation.
Click the confirmation link to approve your consent.
Done! You have now opted to receive communications about DataRobot's products and services.
Didn't receive the email? Please make sure to check your spam or junk folders.
Close