Five Steps to Reduce Customer Churn and Increase Revenue
Five Steps to Reduce Customer Churn and Increase Revenue
Losing customers is expensive. According to Forrester, it costs five times more to acquire new customers than to keep existing ones. Market Metrics says that the probability of selling to an existing customer is in the 60-70 percent range, but only in the 15-20 percent range for a new prospect.
You can mitigate this problem. At DataRobot, we can apply intelligent automation to help telecom companies reduce churn and increase revenue by boosting their ability to cross-sell and upsell to customers, while optimizing retention strategies.
By applying intelligent automation with a robotic process automation (RPA) tool and DataRobot, many companies have been able to reduce churn. The key is to identify the customers most likely to churn in the future.
You can identify these customers by using a tool that you likely already use: Salesforce. By combining Salesforce with Blue Prism RPA, you can create an intelligent automation solution to the challenge of customer churn in five steps:
1. Create a campaign in Salesforce to expose selected marketing communications to leads and contacts. You can use the Salesforce General Skills connector, available to customers using the Blue Prism Digital Exchange, as a reusable accelerator. That will help you start projects and implementations more quickly.
2. Personalize your campaign to customers based on their tariff, region, products, or location and add predictive information about those customers more likely to churn in the next two months. This will give your campaign a laser-like focus.
3. Before you launch the campaign, use DataRobot to train a machine learning churn model, using historical data on those customers who have churned in the past. Create a propensity model to recommend products that the customer would want to use. These two models will be used in this intelligent automation campaign to select the right customers.
4. Return to your Salesforce campaign and use DataRobot models to generate churn scores for the selected customers. You can now select those customers who are likely to switch to competitors over the next two months and recommend the right products. This gives your sales teams the ability to better understand customers and anticipate their needs. Together, Blue Prism and DataRobot create a high-value customer indicator, so you know where you will have more success.
5. The RPA tool returns the selected customers to fully automate the process of triggering the campaign and then sending it to your customers through the channels (email, outbound, SMS, push notification) of your choice.
There are many ways that you can measure value with this information. For example, if your annual revenue is $500 million, global customer churn likely equates to 10-15 percent of that total, or $50-$75 million. By using AI prioritization, you can see a revenue increase of $500,000 for every one percent of reduced churn.
In another example, let's say you have two million customers worldwide, each of whom buys two products each month at $25 per item. If DataRobot predicts that 20 percent of those customers are likely to buy an additional product, and timely intervention converts 10 percent of them, that could add $2 million each year to company revenue.
For more information about this new approach to reducing customer attrition, book a demonstration with DataRobot and BluePrism. 
About the author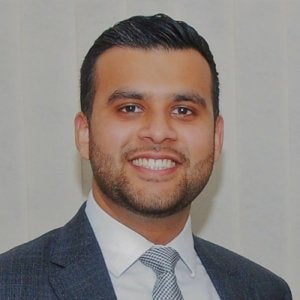 Stephan supports DataRobot's global financial services organizations by applying data science and intelligent automation to solve business problems and drive multi-million dollar ROI. He has a B.Sc in Economics from Royal Holloway, University of London. Before he joined DataRobot, Stephan worked as an Intelligent Automation strategy consultant at Ernst & Young and in Reward Analytics at Aon Hewitt.
Meet Stephan Paul
---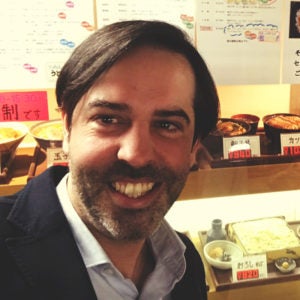 Federico Castanedo works as a Customer-Facing Data Scientist at DataRobot. He previously led the Data Science team in Vodafone Spain. Before that, Frederico was co-founder and Chief Data Scientist of WiseAthena. He has published several O'Reilly books about data science topics. He holds a PhD in Artificial Intelligence from Carlos III University and was a visiting researcher at Stanford University.
Meet Federico Castanedo
---
Ahmad has more than 12 years of experience working in telecommunications with a focus on OSS/BSS Transformation. Ahmad has held senior positions at Ericsson, Sigma Systems, and Samsung SDS. Ahmad is a registered Chartered Engineer (CEng) and holds a Masters degree in Telecommunications with Business from UCL.
Meet Ahmad Ali
Subscribe to DataRobot Blog
Thank you
We will contact you shortly
We're almost there! These are the next steps:
Look out for an email from DataRobot with a subject line: Your Subscription Confirmation.
Click the confirmation link to approve your consent.
Done! You have now opted to receive communications about DataRobot's products and services.
Didn't receive the email? Please make sure to check your spam or junk folders.
Close