Entel Ocean and DataRobot Team Up to Fight Forest Fires in Chile
Entel Ocean and DataRobot Team Up to Fight Forest Fires in Chile
Climate change and catastrophic weather phenomena dominated much of the global headlines in 2019, with devastating reports of earthquakes, hurricanes, and other powerful forces of nature destroying homes and lives. Some of the starkest images were those of raging wildfires that wiped out not only homes but also huge swathes of natural land, from Australia to California and dozens of other countries in between.
One of those countries is Chile, which has faced one of its toughest wildfire seasons in recent history, due to high temperatures and a persistent drought. Tens of thousands of hectares of Chilean forests have burned down due to wildfires. For a country steeped in natural wonder, with a population and economy that depends heavily on thriving forests, this was a devastating tragedy.
Entel Ocean – the digital unit of Entel, the largest telecommunications company in Chile – turned to innovative technology and data to find a solution to Chile's forest fires. Using an IOT sensor, a digital "nose" placed on trees that could sniff and detect particles in the air, Entel Ocean wanted to collect data and try and use that data to predict when a forest fire would start.
With help from DataRobot's enterprise AI platform to build predictive models from that data, Entel Ocean has been able to get more accurate, both in terms of weeding out false positives (from particles like rain or barbecues) and in predicting when actual forest fires are about to start. With DataRobot, Entel Ocean has been able to predict forest fires 12 minutes faster than with previous methods, which is a massive deal in terms of taking preventative action and alerting the authorities.
About the author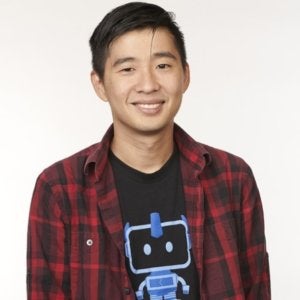 Gareth Goh is the Customer Marketing Manager at DataRobot. He was previously the Web Director at DataRobot, and has also worked at several different tech startups in the Boston area in various marketing roles. Gareth has an M.S. in International Relations and a B.S. in Journalism from Boston University.
Meet Gareth Goh
Subscribe to DataRobot Blog
Thank you
We will contact you shortly
We're almost there! These are the next steps:
Look out for an email from DataRobot with a subject line: Your Subscription Confirmation.
Click the confirmation link to approve your consent.
Done! You have now opted to receive communications about DataRobot's products and services.
Didn't receive the email? Please make sure to check your spam or junk folders.
Close