DataRobot's Year-End Holiday Reading List
DataRobot's Year-End Holiday Reading List
As we all know, 2020 has truly been a monumental year. Over the holiday season, take a step away from endless Zoom calls and questions about home offices and sit down with a great read about AI. Here are a few last-minute gift ideas so that you or family and friends can catch up on some of the hottest topics in tech.
For the Friend Who Has Honestly Asked, "What is AI?"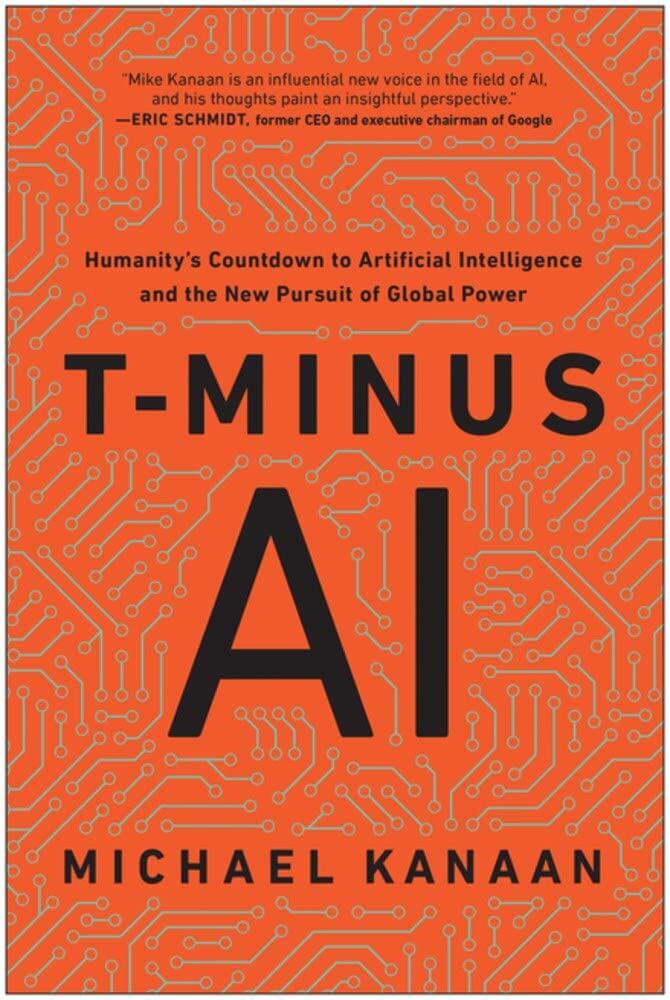 Do you need a high-level summary of AI? Do you have a friend or relative who has asked, "What is AI?" If so, check out Michael Kanaan's T-Minus AI: Humanity's Countdown to Artificial Intelligence and the New Pursuit of Global Power. Kanaan explains the difference between machine learning, artificial intelligence, and robots, and also focuses on AI's impact on geopolitical affairs—with a sharp focus on Russia and China. To hear more from Kaanan, former co-chair for AI for the U.S. Air Force, listen to his More Intelligent Tomorrow podcast episode, Humanity's Countdown to Artificial Intelligence.
For those wishing to take a deeper dive into the "foundational concepts of machine learning," look no further than Machine Learning with TensorFlow by Dr. Chris Mattmann. As NASA's leading data scientist, Chris has incredible insight that you will find in his More Intelligent Tomorrow podcast episode, Space – The Final AI Frontier?
Dr. Hannah Fry challenges the platitude that AI will lead to a euphoric utopia or a depressing dystopian future. Dr. Fry, host of Contagion! The BBC Four Pandemic, finds a way to honestly and humorously address the fact that automation is taking over a myriad of industries and the accompanying obstacles and enormous benefits of using algorithms and statistics. Her conclusions can be found in her latest book, Hello World: Being Human in the Age of Algorithms, and you can hear her latest observations on her More Intelligent Tomorrow podcast interview, Math Is Everywhere.
For the Skeptic in Your Life
Cathy O'Neil also focuses on the concrete consequences of algorithms on everyday life, but she breaks decidedly toward a dystopian view of big data. Her time at a hedge fund left her disillusioned, and—with the hopes of fostering an alternative banking system—joined Occupy Wall Street and Occupy the SEC. Her opus, Weapons of Math Destruction: How Big Data Increases Inequality and Threatens Democracy, can best be described in the closing sentence of the introduction:  "Welcome to the dark side of big data." 
Mert Damlapinar also delivers a great primer for the potential ramifications of the dangers of AI and machine learning. His Analytics of Life: Making Sense of Artificial Intelligence, Machine Learning and Data Analytics reveals how dark data—or mining social media data to drive profits—may have undisclosed, unintended consequences.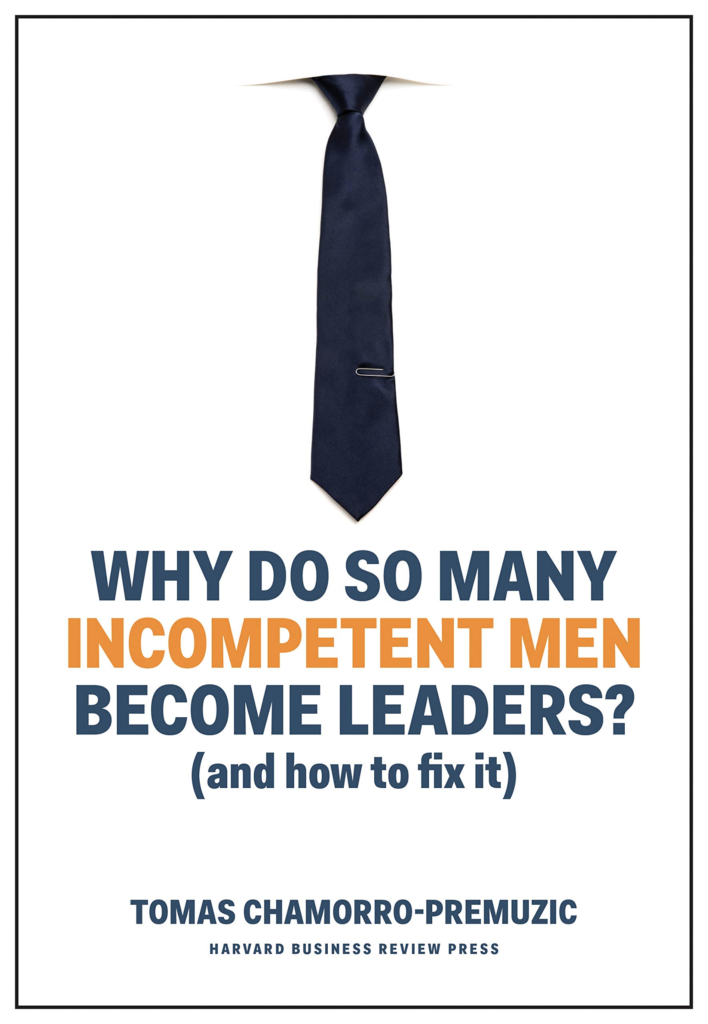 Rather than finding solutions for problems with data, Dr. Tomas Chamorro-Premuzic advocates using data to remedy what ails the world. In his Why Do So Many Incompetent Men Become Leaders?: (And How to Fix It), he poses two provocative questions:
Why is it so easy for incompetent men to become leaders?
Why is it so hard for competent people—especially competent women—to advance?
You can hear his latest conclusions on why confidence gets confused with competence and the qualities that really should be associated with leadership on his More Intelligent Tomorrow podcast episode, Understanding Ourselves Better with AI.
For a Holiday with Curious Kids
Kate Strachnyi, named as a LinkedIn Top Voice in Data Science and Analytics in 2018 and 2019, is a leading voice in introducing understanding of data to a young age range. Her Data Literacy for Kids has a straightforward promise: "Take your children on an adventure to discover one of the worlds most vital skills of the future—data literacy!" This book empowers parents, caregivers, and teachers to include data concepts into the lives of children on a regular basis.
For the History Buff in Your Family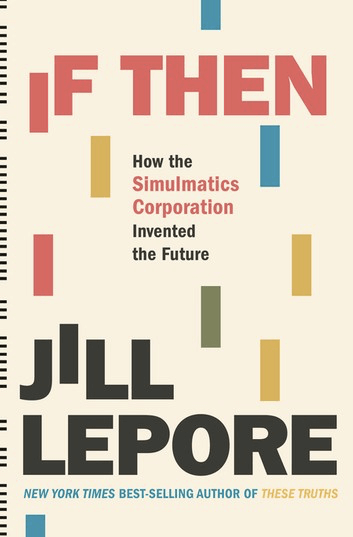 AI can seem distant and unapproachable for many; others want to know how the world became so automated. For those who want to get the backstory and real life details of the earliest AI pioneers, start with A Mind at Play: How Claude Shannon Invented the Information Age. Jimmy Soni takes us from a young Shannon rigging a telephone wire from a barbed-wire fence in smalltown Michigan to juggling while riding a unicycle through the halls of Bell Labs to showing how his information theory thesis led to every email we have written, every DVD we have watched, every sound file we have ever listened to, and every web page we have ever loaded.
Shannon can also be found on the pages of If Then: How the Simulmatics Corporation Invented the Future. Jill Lepore details "the Cold War origins of the data-mad, algorithmic twenty-first century," starting with the use of data in the 1960 U.S. Presidential Election and the origins of Simulmatics Corporation, which constructed a "People Machine" that attempted to model everything from mouthwash purchases to counterinsurgency in
Vietnam to vote tabulations in each U.S. state.
The Human Use Of Human Beings: Cybernetics And Society, first published in 1948 by Norbert Wiener, was also born in the early days of A.I. and may astound the modern reader. Wiener hoped that machines would release people from relentless and repetitive drudgery in order to achieve more creative pursuits. At the same time, he realized the danger of dehumanizing and displacing people. Weiner's work—which warned against "noise," "hucksters," and "gadget worshipers"—may sound more like it was published in 2018 than in 1948.
For the Aspiring C-Suite Exec on Your Holiday Shopping List
These days, a lot of the benefits of being a CEO or C-Suite executive are glamorized in blogs and on social media, but people don't always pay attention to the hard work, habits, and mentality that go into being a true leader.
DataRobot COO and President Dan Wright had the pleasure of talking to Michael Phelps, the most successful and most decorated Olympian of all time, at AI Experience Worldwide to hear firsthand what it takes to be a legendary champion. In the same vein, Dan recommends Smarter Faster Better: The Secrets of Being Productive in Life and Business by Charles Duhigg, which examines the science of productivity—a great read for anyone who wishes to achieve their dreams in 2021 and beyond.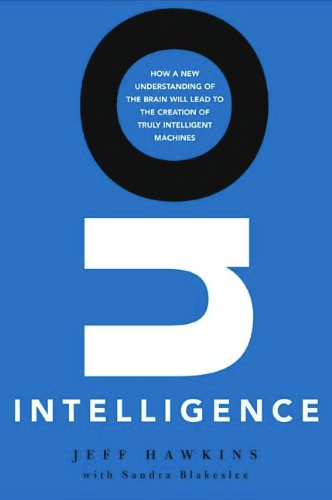 The importance of organizational anthropology and "building through creative, impact-driven citizenship" are cornerstones for DataRobot Chief Administrative Officer Natalie Hogan. Natalie recommends The Five Dysfunctions of a Team: A Leadership Fable by Patrick Lencioni for leaders who thirst for "a powerful model and actionable steps" to overcome the five main obstacles which lie at the crux of underperforming teams. Want to lead a great team? Patrick M. Lencioni delivers "The Fox and the Goat" for 21st-century boardrooms.
Understanding how the human brain works and releasing that computers are not intelligent will finally allow us to build intelligent machines. This is the underlying thesis of Jeff Hawkins and his On Intelligence: How a New Understanding of the Brain Will Lead to the Creation of Truly Intelligent Machines. It's also the top recommendation from DataRobot CEO Jeremy Achin. Jeremy appreciates that the brain is actually a "memory system that stores experiences in a way that reflects the true structure of the world, remembering sequences of events and their nested relationships and making predictions based on those memories" Once you can comprehend this, you will have a profounder comprehension for "the basis of intelligence, perception, creativity, and even consciousness."
We hope you enjoyed our holiday reading list recommendations. To hear more incredible guests who have more great book recommendations, check out Datarobot.com/podcast or https://datarobot.buzzsprout.com/. You can also listen everywhere you already enjoy podcasts, including Apple Podcasts, Spotify, Stitcher, and Google Podcasts.
About the author
DataRobot is the leader in Value-Driven AI – a unique and collaborative approach to AI that combines our open AI platform, deep AI expertise and broad use-case implementation to improve how customers run, grow and optimize their business. The DataRobot AI Platform is the only complete AI lifecycle platform that interoperates with your existing investments in data, applications and business processes, and can be deployed on-prem or in any cloud environment. DataRobot and our partners have a decade of world-class AI expertise collaborating with AI teams (data scientists, business and IT), removing common blockers and developing best practices to successfully navigate projects that result in faster time to value, increased revenue and reduced costs. DataRobot customers include 40% of the Fortune 50, 8 of top 10 US banks, 7 of the top 10 pharmaceutical companies, 7 of the top 10 telcos, 5 of top 10 global manufacturers.
Meet DataRobot
Subscribe to DataRobot Blog
Thank you
We will contact you shortly
We're almost there! These are the next steps:
Look out for an email from DataRobot with a subject line: Your Subscription Confirmation.
Click the confirmation link to approve your consent.
Done! You have now opted to receive communications about DataRobot's products and services.
Didn't receive the email? Please make sure to check your spam or junk folders.
Close