DataRobot Provides "Elite" Integration with Snowflake Partner Connect
DataRobot Provides "Elite" Integration with Snowflake Partner Connect
DataRobot is excited to share its latest integration with Partner Connect, which allows us to continue to build upon our Snowflake integrations. The DataRobot on Partner Connect announcement means that Snowflake users now have a new workflow to easily experience the power of DataRobot with the power of the leading data cloud platform. The offering makes it easier than ever to do a trial of DataRobot and to learn how enterprise AI and machine learning can help your business
The pain-free Partner Connect experience is made possible by integrating DataRobot connectors with the Snowflake user interface, thus empowering users to leverage their Snowflake data to train machine learning models — all with a few simple clicks. But don't just take our word for it, experience the ease of connecting to DataRobot via Partner Connect for yourself.
To get started, head over to the Partner Connect area of your Snowflake Account. There you'll find DataRobot listed as the latest addition.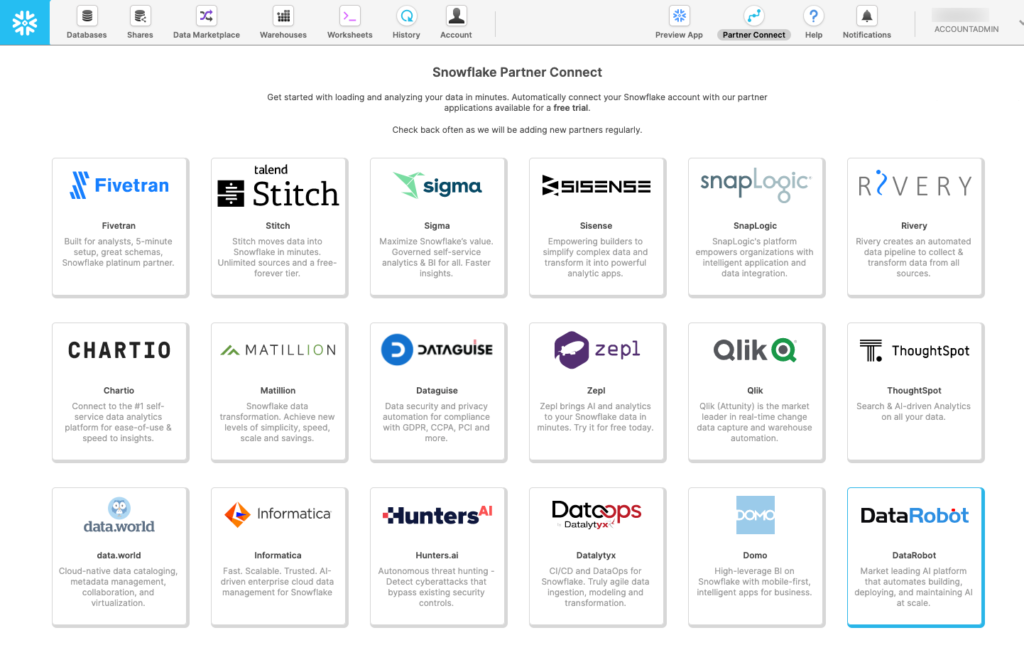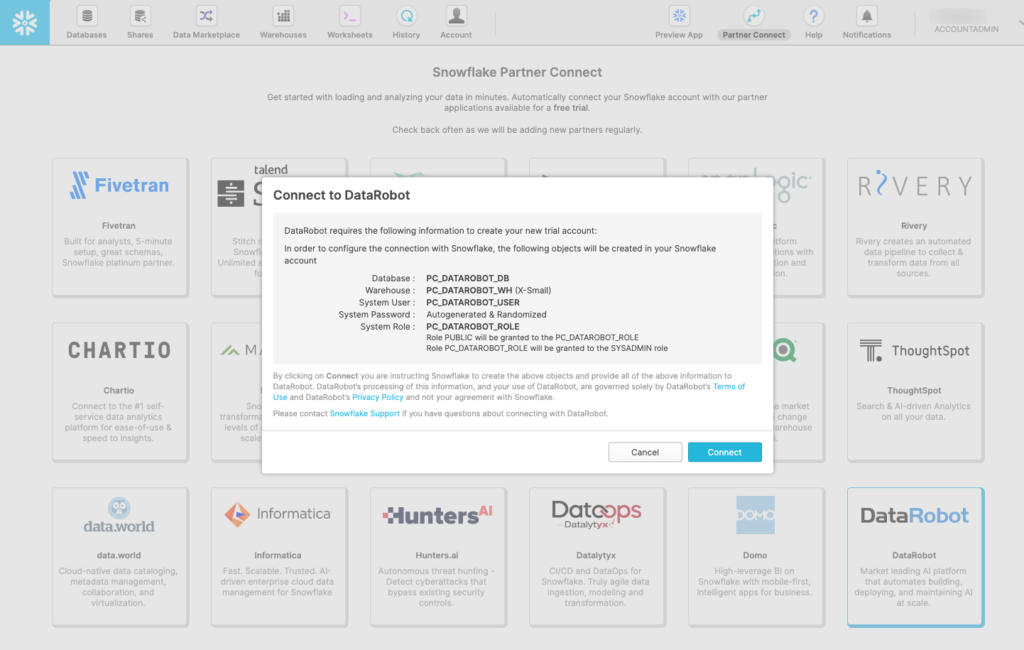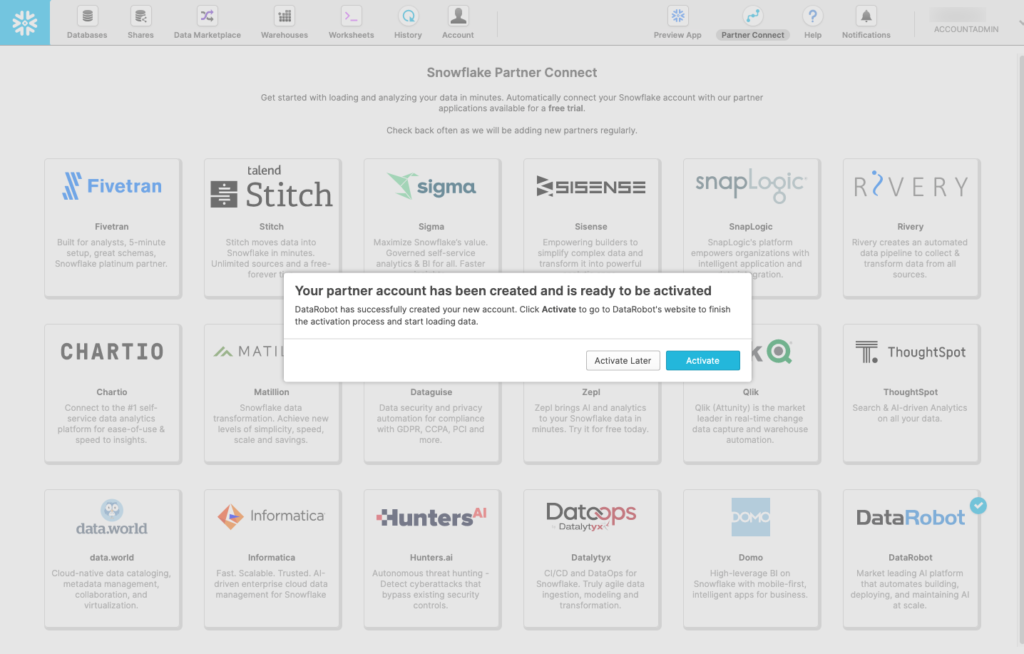 DataRobot will send you an email to welcome you to the trial.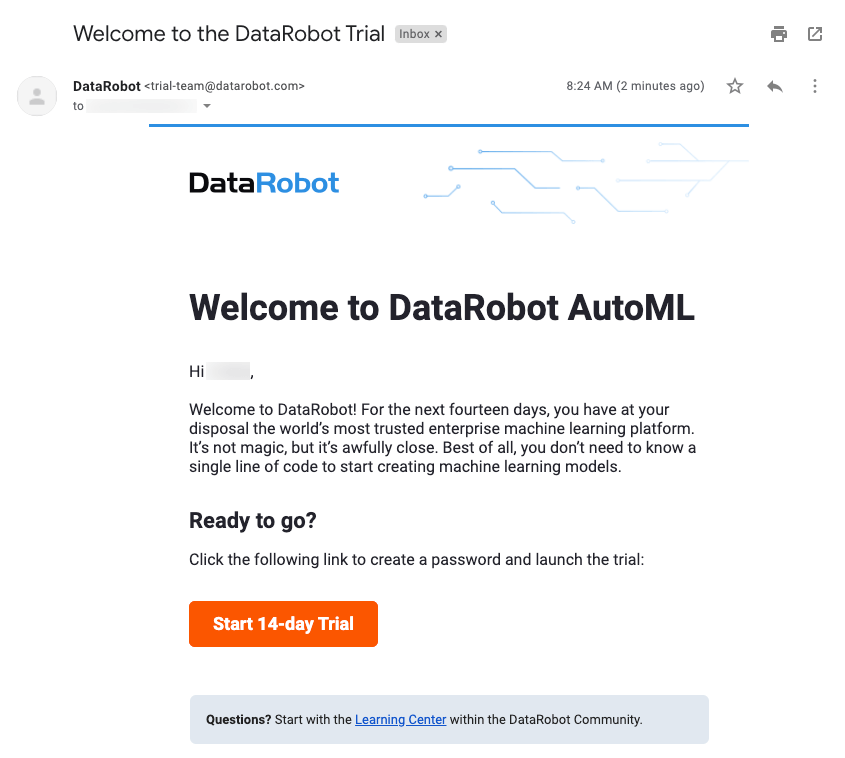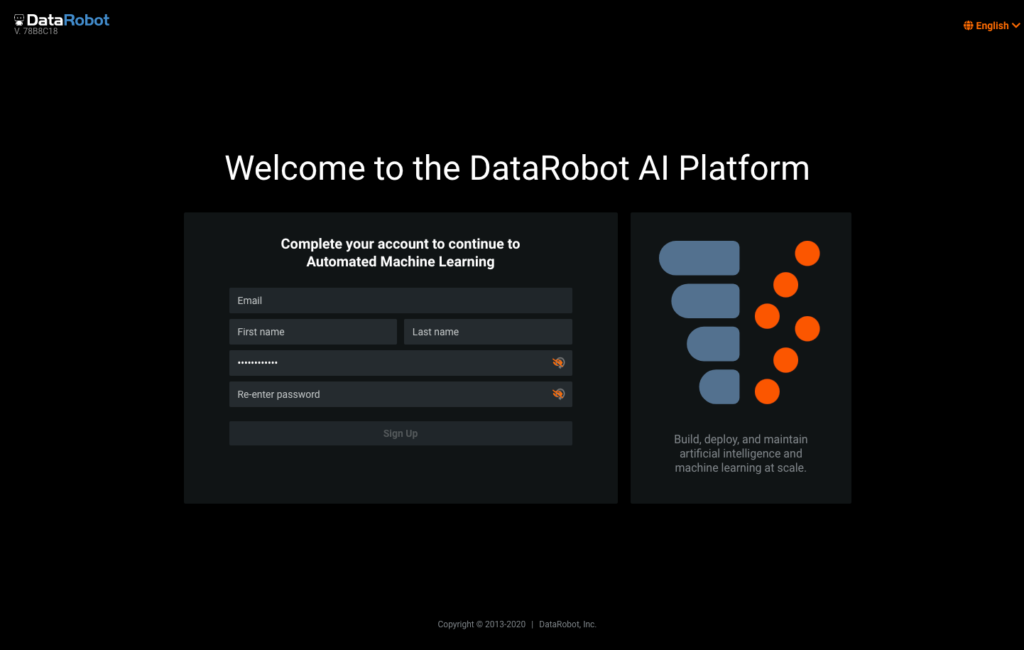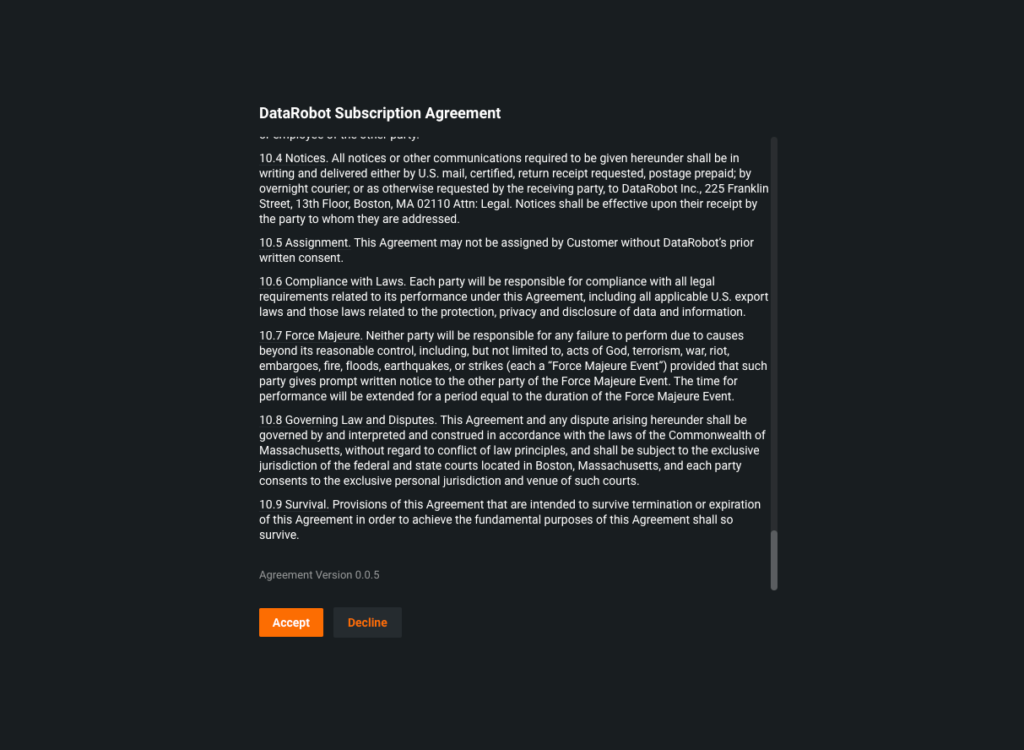 Now that you have access to your new DataRobot account, take a moment to go through the welcome modal to familiarize yourself with the platform.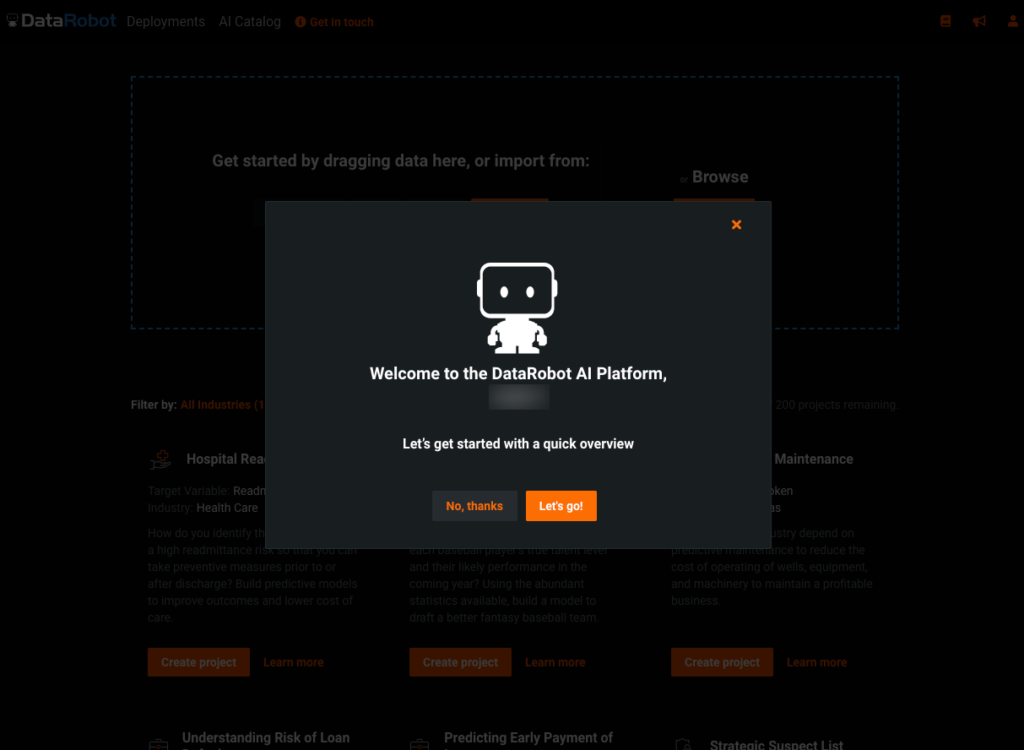 Get started by running your first project from one of the common use cases available in your account and then move on to running a project from your own data in Snowflake.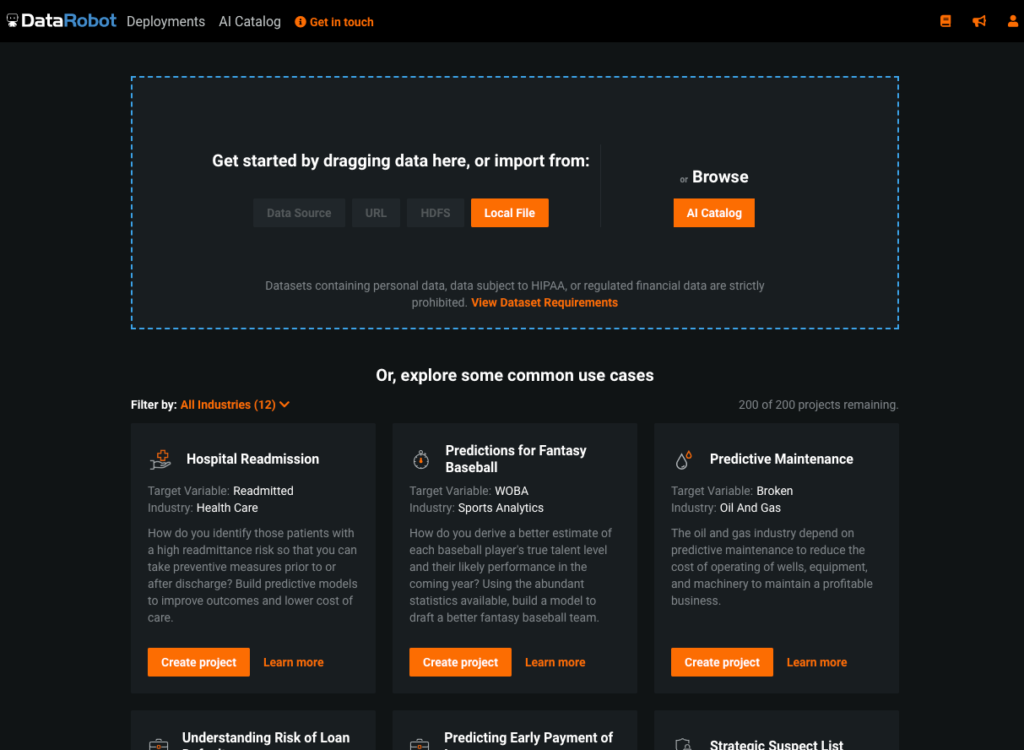 To learn more about how DataRobot and Snowflake work together to go from data to insights even faster than before, please see Data Science in 10 minutes with Snowflake and DataRobot.
And for some additional guidance on the DataRobot Platform and integration points with Snowflake, check out the Getting Started Guide.
About the author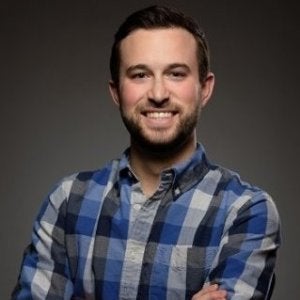 Josh is a sales engineer turned product manager with a background in business operations and data preparation. Josh is focused on building the product strategy, vision, and impactful features for DataRobot's AI Catalog and strategic technology alliances.
Meet Josh Klaben-Finegold
Subscribe to DataRobot Blog
Thank you
We will contact you shortly
We're almost there! These are the next steps:
Look out for an email from DataRobot with a subject line: Your Subscription Confirmation.
Click the confirmation link to approve your consent.
Done! You have now opted to receive communications about DataRobot's products and services.
Didn't receive the email? Please make sure to check your spam or junk folders.
Close