DataRobot Named One Of CB Insights' 100 Most Innovative AI Startups
DataRobot Named One Of CB Insights' 100 Most Innovative AI Startups
For the fourth year in a row, we've been named one of the world's most innovative artificial intelligence startups by CB Insights for our pioneering approach to democratizing enterprise AI. CB Insights' AI 100 list recognizes the most promising and impressive private AI companies worldwide.
The AI field is rapidly expanding – Crunchbase currently lists more than 13,000 companies who designate themselves in the AI industry – and CB Insights received more than 5,000 applications to fill this year's list. To narrow the crowded field, CB Insights used an evidence-based methodology that took into account numerous factors, including patent activity, investor quality, news sentiment analysis, market potential, partnerships, competitive landscape, team strength, and tech novelty.
In order to understand what DataRobot's future momentum could look like, it pays to look at the past developments that propelled us to CB Insights AI 100 list again. Last year, we completed a series of acquisitions that expanded our end-to-end AI platform capabilities. Data collaboration firm Cursor, MLOps platform ParallelM, and data preparation solutions provider Data Prep are now part of the DataRobot family. We also raised our most recent round of funding – $206 million in Series E financing – to help us build out our platform and better serve customers around the world.
In a press release, CB Insights CEO Anand Sanwal said the firm's data-driven rankings of top AI performers have become highly effective at "picking the AI winners of tomorrow."
"It's been remarkable to see the success of the companies named to the Artificial Intelligence 100 over the last four years. The 2019 AI 100 saw 48 companies go on to raise $4.9B of additional financing and nine got acquired," Sanwal said in a statement. "We look forward to seeing what the 2020 AI 100 companies will accomplish over the course of this year and beyond."
In 2019 we saw record revenues and signed a record number of new customers. The year is young, but we're already seeing our AI-driven predictions shine. Last month alone, our AI-driven predictions correctly predicted the Kansas City Chiefs would win Super Bowl LIV and gave the South Korean film Parasite strong odds to win Best Picture at the Academy Awards. In January, we also hit the right note for our Grammy predictions when artist Billie Eilish won Best Song for "bad guy."
Sports and entertainment are not the only area where we shine. In February, we were proud to announce the non-profit groups that will participate in our AI for Good: Powered by DataRobot program. Five organizations are already using DataRobot's AI to address a wide range of humanitarian issues, including clean water, improving education systems, and enhancing microlending in developing nations, among other use cases. In Chile, we are working with Entel Ocean – the digital unit of Chilean telecom firm Entel – on digital technology solutions that can help local officials fight forest fires more effectively. An IoT sensor placed on a tree acts as a digital "nose" that sniffs and measures air quality. DataRobot's machine learning platform then uses that data to accurately detect if a forest fire is starting.
Our partners' success is our own success. At DataRobot, we look forward to helping many more companies become AI-driven, while continuing to be recognized as a leader in enterprise AI. We're excited to be recognized for our AI accomplishments and to help our partners and customers pursue their own AI-powered ambitions.

About the author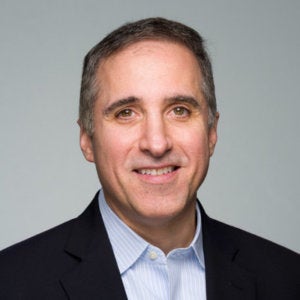 Bill is responsible for global marketing with over 25 years of experience marketing disruptive technologies to organizations of all sizes, including more than a decade in the data management, analytics, and SaaS space. Prior to joining DataRobot, Bill held marketing leadership roles at innovative software companies including Oracle, Bullhorn, Endeca (acquired by Oracle), Ascential Software (acquired by IBM), and StreamBase (acquired by Tibco). Bill has a BS in Computer Science and Engineering from the Massachusetts Institute of Technology and an MBA from the University of Chicago Booth School of Business.
Meet Bill Hobbib
Subscribe to DataRobot Blog
Thank you
We will contact you shortly
We're almost there! These are the next steps:
Look out for an email from DataRobot with a subject line: Your Subscription Confirmation.
Click the confirmation link to approve your consent.
Done! You have now opted to receive communications about DataRobot's products and services.
Didn't receive the email? Please make sure to check your spam or junk folders.
Close