Advance Your Cloud Journey with DataRobot AI Platform on AWS Through the Workload Migration Program
Advance Your Cloud Journey with DataRobot AI Platform on AWS Through the Workload Migration Program
DataRobot is pleased to announce its induction into the AWS ISV Workload Migration Program (WMP), providing our customers with the ability to accelerate their cloud journey while dramatically reducing costs. WMP enables customers to move their DataRobot workloads from legacy on-prem environments to either DataRobot AI Platform Single-Tenant SaaS, or to a DataRobot installation inside a client's AWS VPC.  
As companies make the move to a cloud-native architecture, it is important to find appropriate workloads to move. Machine Learning is a great place to start: it drives significant ROI for business initiatives focusing on driving new revenue or optimizing costs for the current state of economy, and ML training data can be anonymized without impacting model accuracy or performance.
Model creation is compute intensive, but DataRobot's efficient architecture optimizes cloud usage, minimizing cloud costs. By utilizing Elastic Container Service (ECS) and running DataRobot in your AWS VPC, compute costs are kept to a minimum. The total cost of ownership of model creation can be reduced further by moving workloads to DataRobot AI Platform Single-Tenant SaaS offering — a hosted solution that provides a secure and scalable environment for end-to-end machine learning needs.
DataRobot and AWS have also created a repeatable migration process to address hosting DataRobot to your VPC (Rehost) or to DataRobot AI Platform (Replatform).
Furthermore, the DataRobot and AWS WMP effort adheres to the Well Architected principles of
Reliability
Security
Cost Optimization
Operational Excellence
Performance Efficiency
This compliance enables customers to focus on driving business value while DataRobot MLOps models — created within DataRobot, Amazon Sagemaker, or elsewhere — ensure that your initiatives can be centrally governed, monitored, and managed.
DataRobot is dedicated to helping organizations advance their business priorities while providing a seamless experience on AWS. DataRobot has a long history of integration with clients' AWS environments, and seamless collaboration between our two solutions demonstrates a strong value proposition to joint customers. Our team is here to help, and can provide guidance on complex data science use cases and how they can be best migrated and integrated into AWS cloud environments.
DataRobot provides a Machine Learning platform that allows data scientists and citizen data scientists to quickly and efficiently prepare, build, and evaluate many competing models in order to identify the optimal algorithms and solve the use cases. The winning models are then deployed, managed, monitored, and automatically re-trained by the platform.
For more info, contact cloud-sales@datarobot.com. You can also learn more about our technology alliance by visiting the AWS Marketplace or clicking on DataRobot Automated Machine Learning for AWS.
About the author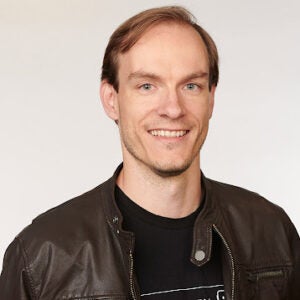 Felix Huthmacher, VP Success Engineering at DataRobot, is helping customers realize business value by successfully implementing ML solutions powered by the DataRobot platform.
Meet Felix Huthmacher
Subscribe to DataRobot Blog
Thank you
We will contact you shortly
Thank You!
We're almost there! These are the next steps:
Look out for an email from DataRobot with a subject line: Your Subscription Confirmation.
Click the confirmation link to approve your consent.
Done! You have now opted to receive communications about DataRobot's products and services.
Didn't receive the email? Please make sure to check your spam or junk folders.
Close