DataRobot is a 'Visionary' in 2020 Gartner Magic Quadrant for Data Science and Machine Learning Platforms
DataRobot is a 'Visionary' in 2020 Gartner Magic Quadrant for Data Science and Machine Learning Platforms
Given the interest in and dynamic nature of the artificial intelligence (AI), data science, and machine learning market, we believe that Gartner's Magic Quadrant for Data Science and Machine Learning Platforms has become one of the most anticipated pieces of research in our industry.
Our customers have told us for years that we're innovating faster than anyone else in the market, and we've just been placed in the 'Visionaries' quadrant for our second consecutive year. In an ever-changing market, we're seeing how our strategy for delivering the industry's first end-to-end platform for enterprise AI is game-changing for customers, and that it's key to enabling the success that so many companies achieve with AI.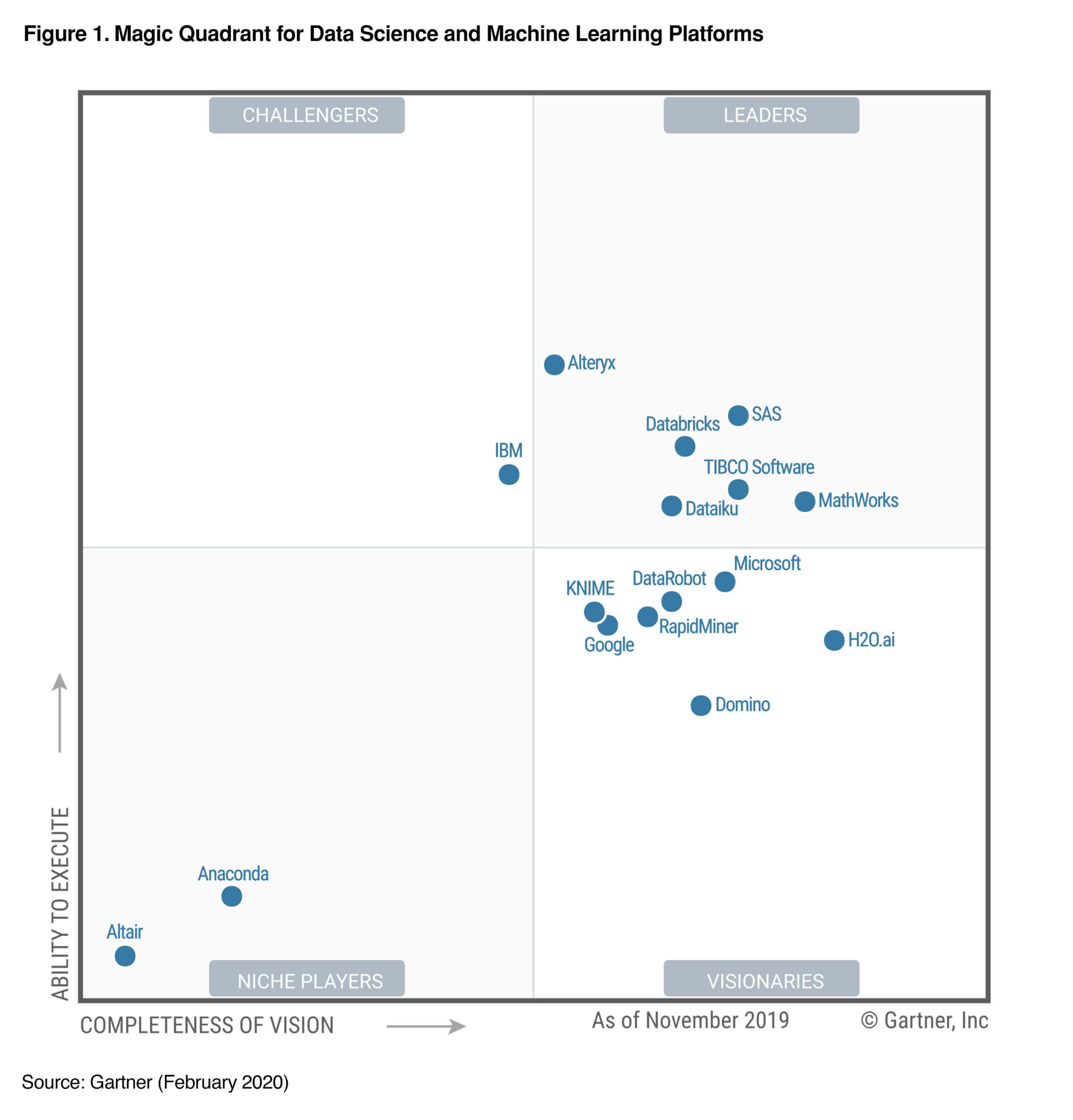 But, our customers tell us we're far more than just a Visionary, as seen in this humorous tweet from a DataRobot customer after a September 2019 roadmap briefing: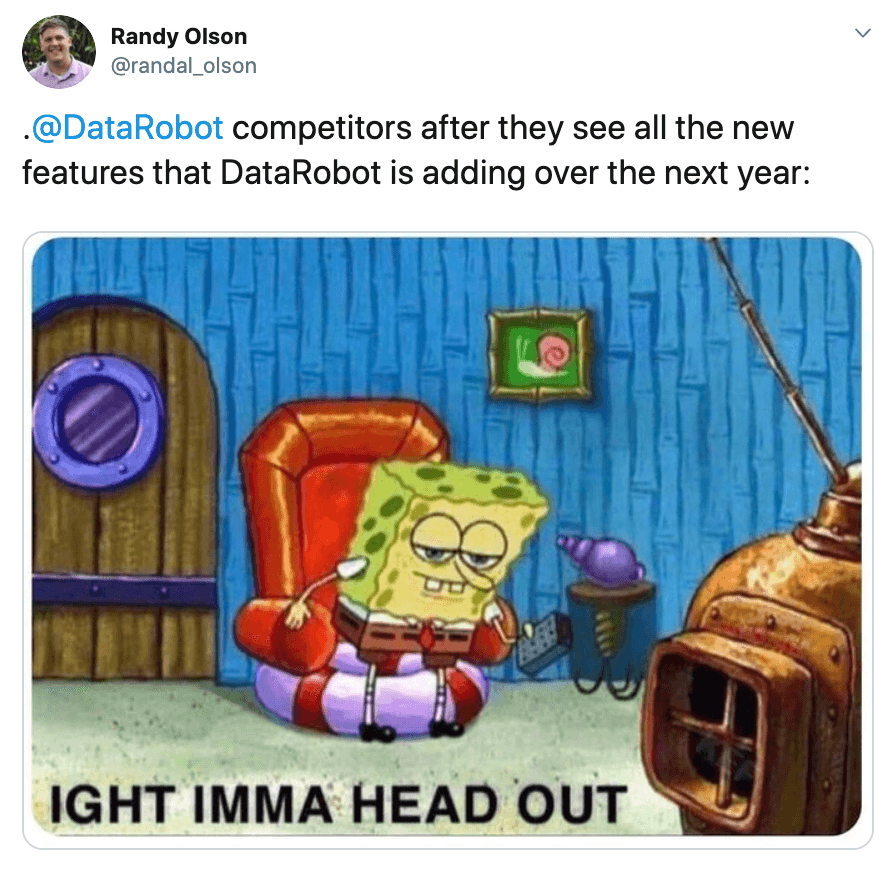 Over the past year, we've been focused on expanding our platform to include well beyond just automated machine learning – a technology and product category that we invented and have been leading the innovation of since 2012. This platform expansion was achieved through aggressive product development and hiring across all parts of our company, but also through three key acquisitions:
Cursor (February 2019). Their innovative data collaboration platform provided some of the underpinnings for the AI Catalog and the next generation of automated feature engineering that we introduced in Release 5.2.

ParallelM (June 2019). Our acquisition and subsequent integration of machine learning operations (MLOps) capabilities from category creator ParallelM gives our customers the unique elements they need to scale the deployment, management, and governance of machine learning in production. This helps them address what has proven to be one of the most difficult steps in realizing value from AI: getting machine learning models into production and maintaining them over time.

Paxata (December 2019). Our acquisition of this pioneer in the data preparation market enables DataRobot to provide customers with the most innovative capabilities for solving the thorny data prep and data wrangling challenges that often hold them back from easily leveraging AI. While this acquisition happened too late in the year to impact our results on this Magic Quadrant, customers are  excited about our plans for Paxata technology and AI-assisted data preparation coming in 2020. Stay tuned!
We were also thrilled to raise an additional $206 million in funding to help us continue to advance our solutions and help even more customers achieve business success with AI. With more than 1,200 employees dedicated to delivering the best products and enablement for our customers, we're the largest AI pure-play in our category.
We believe that Gartner has a strong understanding about many aspects of DataRobot, including our product's appeal to a diverse set of user personas, and enablement services that help customers achieve a quick path from data to value.  This said, sometimes analyst reports are not always able to give a complete view of a product and all users it appeals to. In the C.S. Lewis novel, The Magician's Nephew, the author wrote, "What you see and hear depends a good deal on where you are standing."
Because our platform provides superior automation across the end-to-end analytics process, it's easier for all types of users – from expert data scientists to citizen data scientists without formal training – to benefit from data science and machine learning. Countless examples exist of citizen data scientists and other non-experts who have built and implemented powerful machine learning models using DataRobot to transform the core business of their companies. These organizations appreciate our focus on democratization because they aren't able to hire a large team of data scientists. Many of these same organizations also have expert data scientists who use DataRobot to give them access to new types of algorithms that leverage the latest open source technologies, while providing unprecedented levels of automation to increase their productivity. They use DataRobot to solve a wide range of statistically complex use cases, many of which require multiple iterations where automation is the only way to get it right in a reasonable amount of time.
But, for organizations who seek success and differentiation with AI within their respective industries, we believe that having access to a trusted  AI Cloud platform is only half of the solution. The other half comes from being able to effectively identify the best opportunities to apply AI, and then having the right resources to build, deploy, monitor, and govern AI in production.
Gartner has mentioned key challenges to deploying AI in several research reports, including this Magic Quadrant and in, "Four Real-World Case Studies: Implement Augmented DSML to Enable Expert and Citizen Data Scientists" (August 2019; Carlie Idoine and Jim Hare). These challenges include a data scientist talent shortage, lack of understanding of best use cases for augmented DSML, difficulties in management and governance, and long lead-time to build, test and deploy models. We believe that DataRobot's combination of technology and enablement helps customers overcome these challenges.
We also believe that the recognition we received in this Magic Quadrant reflects the investment we've made in dedicated teams of cross-functional experts who are focused on helping organizations overcome any barriers to achieving success with AI. Yes, our approach is resource-heavy today for DataRobot, which is by design and based on our unique experience working with some of the most AI-driven organizations in the world. For the benefit of our customers, we believe this approach is important to help them overcome some of the biggest challenges our entire industry has with deploying AI at scale — no other vendor is able to offer this for their customers. Our AI Success Plan is a structured delivery approach that includes repeatable playbooks and workshops that help organizations develop a prioritized use case pipeline, and then provide support for each use case until their internal teams are self-sufficient. As they become proficient with building, deploying, and maintaining AI (plus measuring the business impact that each project provides), we help them to reduce the resources they require.
With most things in life, you get what you pay for. We understand that in some cases there will be a significant difference between the invoiced price of DataRobot (or other companies mentioned in this Magic Quadrant) and widely available open-source tools. This tempts some companies to run their data science operations using these open-source frameworks, and a subset of these companies achieve success after hiring an army of data scientists who are skilled in how to get the most from them. These companies also have to be content with the weeks and months it takes to build and test models by hand, and also dedicate a portion of this expensive workforce to monitor AI in production to determine when models need to be replaced using this same, time-consuming process. Automated/augmented approaches like DataRobot use existing teams to build and deploy AI in a fraction of the time to exploit market changes quickly. When organizations compare the total cost of ownership and time-to-market of both approaches, DataRobot provides a superior value.
According to Gartner, they "invited a wide range of DSML platform vendors to participate in the evaluation process for potential inclusion in this Magic Quadrant. Users of these platforms have different requirements and preferences for user interfaces (UIs) and tools." They also admit that, "A vendor in the Leaders quadrant, for example, might not be the best choice for you." You should understand all of your options so you can make an informed choice. That's why we're pleased to offer you a complimentary copy of this research by Gartner. You'll learn more about Gartner's view on augmented data science, and the DSML market as a whole, and see why Gartner positioned DataRobot as a 'Visionary' in this Magic Quadrant.

Gartner Magic Quadrant for Data Science and Machine Learning Platforms, published 11 February 2020, by analysts Peter Krensky, Pieter den Hamer, Erick Brethenoux, Jim Hare, Carlie Idoine, Alexander Linden, Svetlana Sicular, Farhan Choudhary. This graphic was published by Gartner, Inc. as part of a larger research document and should be evaluated in the context of the entire document. The Gartner document is available upon request from https://www.datarobot.com/resources/gartner-mq-2021/.
Gartner does not endorse any vendor, product or service depicted in its research publications, and does not advise technology users to select only those vendors with the highest ratings or other designation. Gartner research publications consist of the opinions of Gartner's research organization and should not be construed as statements of fact. Gartner disclaims all warranties, express or implied, with respect to this research, including any warranties of merchantability or fitness for a particular purpose.
About the author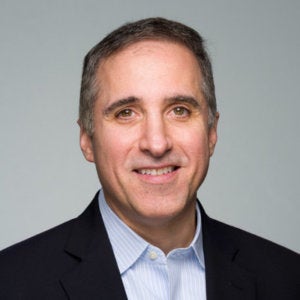 Bill is responsible for global marketing with over 25 years of experience marketing disruptive technologies to organizations of all sizes, including more than a decade in the data management, analytics, and SaaS space. Prior to joining DataRobot, Bill held marketing leadership roles at innovative software companies including Oracle, Bullhorn, Endeca (acquired by Oracle), Ascential Software (acquired by IBM), and StreamBase (acquired by Tibco). Bill has a BS in Computer Science and Engineering from the Massachusetts Institute of Technology and an MBA from the University of Chicago Booth School of Business.
Meet Bill Hobbib
Subscribe to DataRobot Blog
Thank you
We will contact you shortly
We're almost there! These are the next steps:
Look out for an email from DataRobot with a subject line: Your Subscription Confirmation.
Click the confirmation link to approve your consent.
Done! You have now opted to receive communications about DataRobot's products and services.
Didn't receive the email? Please make sure to check your spam or junk folders.
Close