DataRobot in the Classroom: INSEAD Business School + Queen's University
DataRobot in the Classroom: INSEAD Business School + Queen's University
You can't appreciate the good without first going through the difficult.
That's the lesson that Anton Ovchinnikov, Distinguished Faculty Professor of Management Analytics at the Smith School of Business at Queen's University in Canada, and Visiting Professor at INSEAD Business School in France, hopes to impart to his students by exposing them to DataRobot's automated machine learning platform.
Anton teaches predictive modeling, data science, and machine learning at both schools. In his courses, students work on one case assignment where they manually code predictive models so that they can familiarize themselves with raw coding.
Anton wanted to introduce the possibility of driverless and automated AI applications to his students and began corresponding with John Boersma, Director of Educational Services at DataRobot. When John arrived as a guest lecturer and demonstrated DataRobot in the context of that problem, "the students just sat there with their mouths wide open," as Anton recalls.
For more on how DataRobot helps many top business schools add automated machine learning to their curriculum, read this case study.

About the author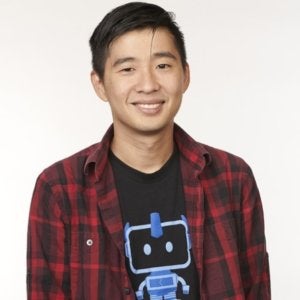 Gareth Goh is the Customer Marketing Manager at DataRobot. He was previously the Web Director at DataRobot, and has also worked at several different tech startups in the Boston area in various marketing roles. Gareth has an M.S. in International Relations and a B.S. in Journalism from Boston University.
Meet Gareth Goh
Subscribe to DataRobot Blog
Thank you
We will contact you shortly
We're almost there! These are the next steps:
Look out for an email from DataRobot with a subject line: Your Subscription Confirmation.
Click the confirmation link to approve your consent.
Done! You have now opted to receive communications about DataRobot's products and services.
Didn't receive the email? Please make sure to check your spam or junk folders.
Close