DataRobot Honored Twice by Datanami's 2018 Readers' and Editors' Choice Awards
DataRobot Honored Twice by Datanami's 2018 Readers' and Editors' Choice Awards
At today's Strata Data Conference, Datanami announced the winners of its inaugural Readers' and Editors' Choice Awards to recognize the best and the brightest developments that happened in big data in 2018. These awards, which were nominated and voted on by the big data community, shine a spotlight on technological breakthroughs, and capture a critical cross section of the state of the industry.
DataRobot is proud to be included on the Datanami Readers' and Editors' Choice Awards not once, but twice! Our automated machine learning platform was recognized as Best Big Data Technology for Machine Learning (Editors' Choice), and as Best Big Data Technology for Data Science Platform (Readers' Choice).
It is our mission to democratize data science, allowing users of all skill levels to harness the transformative power of artificial intelligence (AI). This is why we are so honored that our peers in the big data community have recognized the work we've done throughout the years to achieve this goal by constantly upgrading our automated machine learning platform with the latest innovations – most recently with Time Series – to help enterprises become truly AI-driven.
According to Tom Tabor, CEO of Tabor Communications and publisher of Datanami:
"Our readers are some of the most cutting-edge individuals in the global data science community. Through our annual Readers' Choice program, our readership honors the top organizations in the industry each year. We continue to see an outpouring of support for organizations making strides in the industry and Datanami's Readers' and Editors' Choice Awards serve to acknowledge and celebrate these organizations each year."
View the complete list of Datanami Readers' and Editors' Choice Award winners here: https://www.datanami.com/2018-datanami-readers-editors-choice-awards/

About the author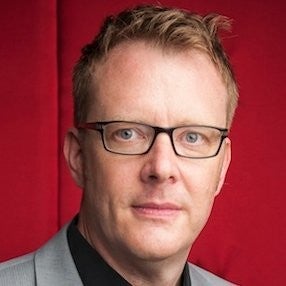 He has over 25 years of experience marketing high-tech enterprise products in the data management, analytics, and SaaS spaces. He has run marketing operations for global companies including IBM, Oracle, Netezza, and Workday. Tim brings a practical global perspective to DataRobot having managed marketing teams in Australia, Asia, U.K., Europe, and the U.S.
Meet Tim Young
Subscribe to DataRobot Blog
Thank you
We will contact you shortly
We're almost there! These are the next steps:
Look out for an email from DataRobot with a subject line: Your Subscription Confirmation.
Click the confirmation link to approve your consent.
Done! You have now opted to receive communications about DataRobot's products and services.
Didn't receive the email? Please make sure to check your spam or junk folders.
Close