DataRobot at the 2019 Comcast PHLAI Conference
DataRobot at the 2019 Comcast PHLAI Conference
Comcast's third annual PHLAI Conference – taking place on August 15th at the Comcast Technology Center in Philadelphia – will be focused around using artificial intelligence and machine learning to improve the customer experience. As the industry leader in machine learning, with hundreds of use cases focusing on improving the customer experience across all industries, DataRobot was invited to present at the conference, with a session led by Gourab De, DataRobot's VP of Data Science.
For Comcast, AI and machine intelligence are powerful and valuable tools for improving the customer experience. From empowering agents and enabling self-service tools like the Xfinity Assistant to proactively monitoring the network to predict when problems might occur, AI is already delivering a significant impact to Comcast customers. And, according to Gourab, companies like Comcast are only just scratching the surface of how machine learning can improve the customer experience.
"Customers today expect great experiences, and it's hard to do that and be personalized at scale," said Gourab. "Automated machine learning is the key to really understanding your customers as individuals, and crafting experiences for them that are suited to what they're looking for."
Gourab's presentation will focus on a Customer Lifetime Value use case and predictive model built using DataRobot, demonstrating the workflow from model training and tuning all the way to deployment.  The rest of the one-day agenda is packed with companies that are already using AI and machine learning, and exploring creative new ways to keep innovating and engaging with customers.
Don't miss your chance to hear from these industry leaders at the PHLAI 2019 Conference – sign up here!

About the author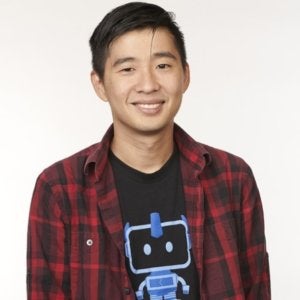 Gareth Goh is the Customer Marketing Manager at DataRobot. He was previously the Web Director at DataRobot, and has also worked at several different tech startups in the Boston area in various marketing roles. Gareth has an M.S. in International Relations and a B.S. in Journalism from Boston University.
Meet Gareth Goh
Subscribe to DataRobot Blog
Thank you
We will contact you shortly
We're almost there! These are the next steps:
Look out for an email from DataRobot with a subject line: Your Subscription Confirmation.
Click the confirmation link to approve your consent.
Done! You have now opted to receive communications about DataRobot's products and services.
Didn't receive the email? Please make sure to check your spam or junk folders.
Close