DataRobot and Qlik Partnership Helps Democratize Machine Learning
DataRobot and Qlik Partnership Helps Democratize Machine Learning
Implementing machine learning models into analytics tools used to be time-consuming and technically challenging. With the DataRobot and Qlik partnership, this is no longer the case. The Qlik2DataRobot client and server-side extensions ensure that enterprises of all sizes can now get insights in less time, giving business users the power of automated machine learning decision-making within any analytics workflow.
When a model is created and deployed, time is of the essence and making predictions against the new data being generated each day is critical. The Qlik and DataRobot partnership helps organizations save time by simplifying data prep, accessing predictive insights, and getting better predictions faster, all on one complete analytics platform. Clients like Tokyo Century can attest this, having implemented the Qlik and DataRobot solution to help them make more strategic decisions.
DataRobot is investing heavily in data analytics performance in order to democratize decision-making across businesses. This partnership helps to make that possible by enhancing a user's ability to draw from historical and current data to make future predictions. With enterprises looking to democratize data analysis, the Qlik and DataRobot integration enables users to make better data-driven decisions while leveraging artificial intelligence and machine learning. To learn more about this partnership, read our press release.
Qlik and DataRobot will be showcasing these enhanced capabilities at the upcoming Financial Services Analytics Summit in New York on March 7th, where DataRobot is a Platinum Sponsor.
To learn more about the Qlik partnership and to see demonstrations of how DataRobot integrates with a variety of data analyst tools, join our live webinar on Thursday, February 28th at 1:00pm ET with Jen Underwood, Senior Director at DataRobot.

About the author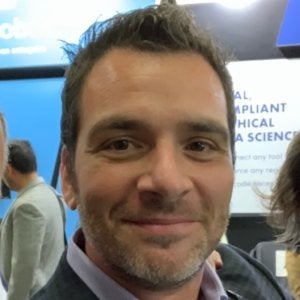 Michael oversees all global technology partner relationships with DataRobot. Michael has helped DataRobot and other organizations over the past 15 years building out sales, OEM, channel and technology partnerships in the storage, security, data preparation, and advanced analytics space.
Meet Michael Setticasi
Subscribe to DataRobot Blog
Thank you
We will contact you shortly
We're almost there! These are the next steps:
Look out for an email from DataRobot with a subject line: Your Subscription Confirmation.
Click the confirmation link to approve your consent.
Done! You have now opted to receive communications about DataRobot's products and services.
Didn't receive the email? Please make sure to check your spam or junk folders.
Close