Carrefour's Recipe for Success: Embrace AI and Become Data-Driven
Carrefour's Recipe for Success: Embrace AI and Become Data-Driven
Retail is one of the many industries that is embracing AI and seeing exponential results. "…AI in retail is expected to witness a growth in spending of over 200% between 2019 and 2023. The projections reveal that it will be $12 billion in spending by 2023." (MartechSeries) Retailers around the world are leveraging AI throughout their entire organizations to improve demand forecasting, customer experience, and targeted campaigns.
Carrefour, based in France, is one of the world's largest hypermarket chains. The supermarket company has a lot of data and is passionate about becoming a fully AI-driven enterprise by integrating data-driven methods throughout every business process.
"By integrating aspects of machine learning across all of our daily processes, we're changing the way tests and studies are carried out and embracing the 21st century way of analysis with new data sources, new technologies, and consequently, new ways of working." — Julien Boulenger, Director of Data and Innovation, Carrefour
One of their main goals is to continue strengthening the customer experience. Watch the video to learn how Carrefour is leveraging machine learning to remain competitive and how building a pipeline with DataRobot has impacted their team and the business.

About the author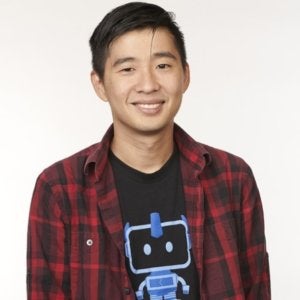 Gareth Goh is the Customer Marketing Manager at DataRobot. He was previously the Web Director at DataRobot, and has also worked at several different tech startups in the Boston area in various marketing roles. Gareth has an M.S. in International Relations and a B.S. in Journalism from Boston University.
Meet Gareth Goh
Subscribe to DataRobot Blog
Thank you
We will contact you shortly
We're almost there! These are the next steps:
Look out for an email from DataRobot with a subject line: Your Subscription Confirmation.
Click the confirmation link to approve your consent.
Done! You have now opted to receive communications about DataRobot's products and services.
Didn't receive the email? Please make sure to check your spam or junk folders.
Close