DataRobot is "Money" with its AWS Financial Services Competency status
DataRobot is "Money" with its AWS Financial Services Competency status
DataRobot recently announced that we have achieved the Amazon Web Services (AWS) Financial Competency Status. Part of the overall AWS Competency Program available to all AWS Partner Network (APN) members, the Financial Services Competency demonstrates our deep commitment to helping financial institutions identify, model, and assess risk and ensure monitoring and compliance with industry regulations. 
"This acknowledgement highlights DataRobot's deep expertise and commitment to the financial services industry and allows us to better support our financial services customers on the DataRobot Cloud."

Justin Dickerson, DataRobot General Manager – Global Fintech 
As one of the original APN partners with the AWS Machine Learning Competency, DataRobot is proud to be working with Amazon to ensure that the experience our DataRobot Cloud customers receive offers an optimal experience while using our automated machine learning platform. In fact, customers have built over 500,000,000 models on the DataRobot Cloud on AWS as of the date of this blog's publication (523,279,008 as of 9:43 am EDT on May 11, 2018).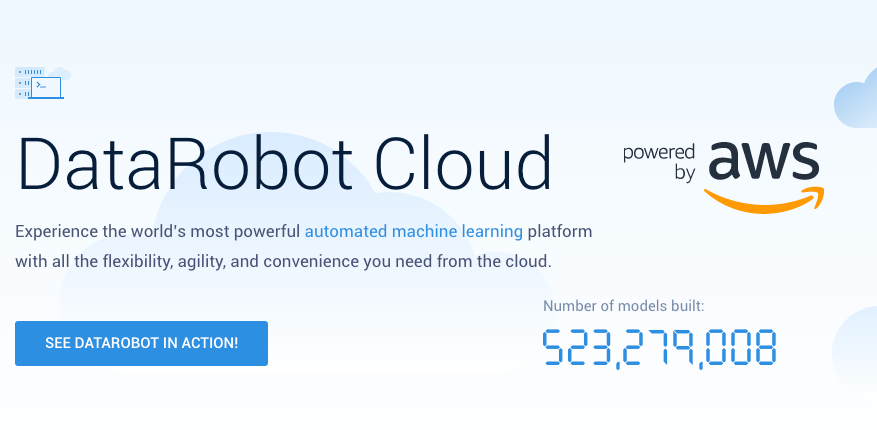 As part of this announcement, we also outlined our support for Amazon SageMaker and Amazon Redshift – two of Amazon's most popular data tools. We won't go into detail here, but our support for these tools is another indication of our commitment to AWS as a platform.
Read the full press release here.
 If you'd like to learn more about the DataRobot Cloud, and how you can get up and running with the world's best automated machine learning platform to optimize and accelerate your modeling efforts, visit the DataRobot Cloud product page.

About the author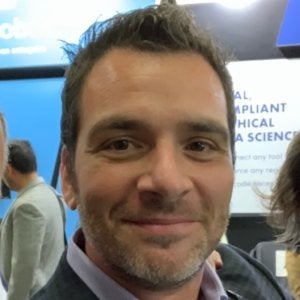 Michael oversees all global technology partner relationships with DataRobot. Michael has helped DataRobot and other organizations over the past 15 years building out sales, OEM, channel and technology partnerships in the storage, security, data preparation, and advanced analytics space.
Meet Michael Setticasi
Subscribe to DataRobot Blog
Thank you
We will contact you shortly
We're almost there! These are the next steps:
Look out for an email from DataRobot with a subject line: Your Subscription Confirmation.
Click the confirmation link to approve your consent.
Done! You have now opted to receive communications about DataRobot's products and services.
Didn't receive the email? Please make sure to check your spam or junk folders.
Close