Automated Machine Learning is a Game Changer for Wellen Capital
Automated Machine Learning is a Game Changer for Wellen Capital
Meet Pauline McKinney, VP Data Analytics at Wellen Capital. The Chicago-based organization provides working capital to small businesses across America. Pauline sat down with DataRobot to talk about how Wellen Capital leverages automated machine learning to resolve issues with default rates and overcome bias for risk assessment.
In order to tackle these challenges head on, Pauline and her team needed to incorporate data science and truly become an AI-driven enterprise. As a non-technical group, they needed  a platform that could empower them to use data science to solve key issues, but with the right guardrails in place.
Additionally, Wellen Capital was thrilled to have access to a Customer Facing Data Scientist who helped lead the team on their AI journey.
"With the support of our Customer-Facing Data Scientist, there was somebody there to make sure that we were going in the right direction, and that was so powerful.", said McKinney.
Hear more from Pauline as she shares how DataRobot has been a game changer for Wellen Capital:
Interested in the DataRobot Cloud product? Learn more here.
As one of our featured partners AWS supports several of our customers around the world. Learn more about our partnership here.

About the author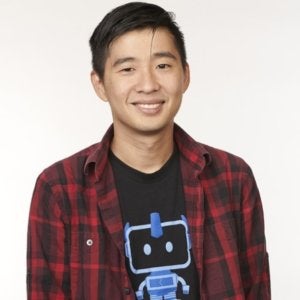 Gareth Goh is the Customer Marketing Manager at DataRobot. He was previously the Web Director at DataRobot, and has also worked at several different tech startups in the Boston area in various marketing roles. Gareth has an M.S. in International Relations and a B.S. in Journalism from Boston University.
Meet Gareth Goh
Subscribe to DataRobot Blog
Thank you
We will contact you shortly
Thank You!
We're almost there! These are the next steps:
Look out for an email from DataRobot with a subject line: Your Subscription Confirmation.
Click the confirmation link to approve your consent.
Done! You have now opted to receive communications about DataRobot's products and services.
Didn't receive the email? Please make sure to check your spam or junk folders.
Close