Announcing DataRobot tools V4.0 for Alteryx
Announcing DataRobot tools V4.0 for Alteryx
We're happy to announce the new V4 release of our popular DataRobot tools for Alteryx. We've taken the feedback from hundreds of customers and partners to incorporate even more robust functionality into the connectors.
These tools allow Alteryx users with no data science or programming background to build highly accurate machine learning models, then get predictions and the associated prediction explanations directly from their Alteryx workflow.
Version 4.0 of the tools packs several enhancements and new capabilities. Let's take a look at the main ones:
'Do Not Run Autopilot' option in the DataRobot Automodel tool
Many of our partners and customers prefer to load data prepared by Alteryx into DataRobot to use our comprehensive and visual user interface to build models using Autopilot. This capability is now only a few clicks away.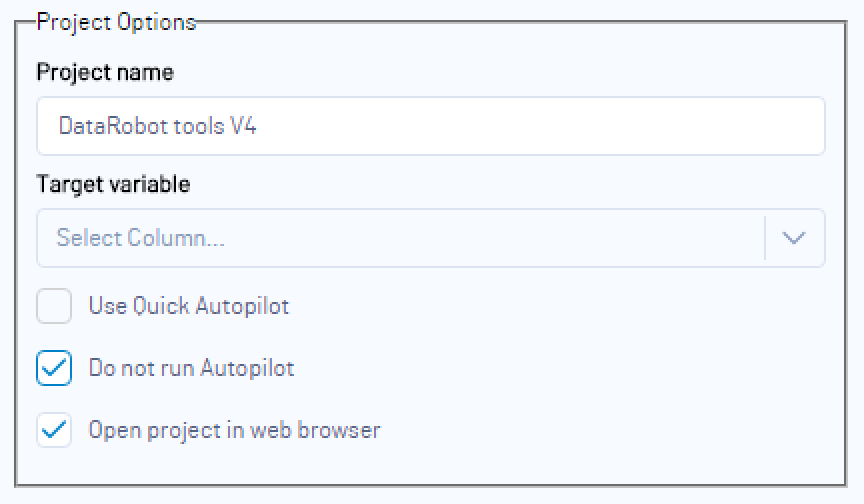 Support for Model Deployments with the DataRobot Predict tool
Many users extensively use the DataRobot Predict tool to easily build robust predictive scoring pipelines in Alteryx without the need to code. Since those pipelines usually run unattended based on event triggers or schedules, it is extremely important to be able to monitor the performance of the model in production, detect potential problems, and determine if the model needs to be re-trained.
Prior versions of the DataRobot Predict tool allowed users to use a dedicated prediction server. Version 4.0 adds the capability to use a deployed model.
For users and administrators, this means being able to use the DataRobot Deployment console to:
Monitor the availability and health of their model
Monitor data drift and accuracy
Be notified in case of problems with their models
Be able to re-train or replace a model with zero change or downtime to their Alteryx workflow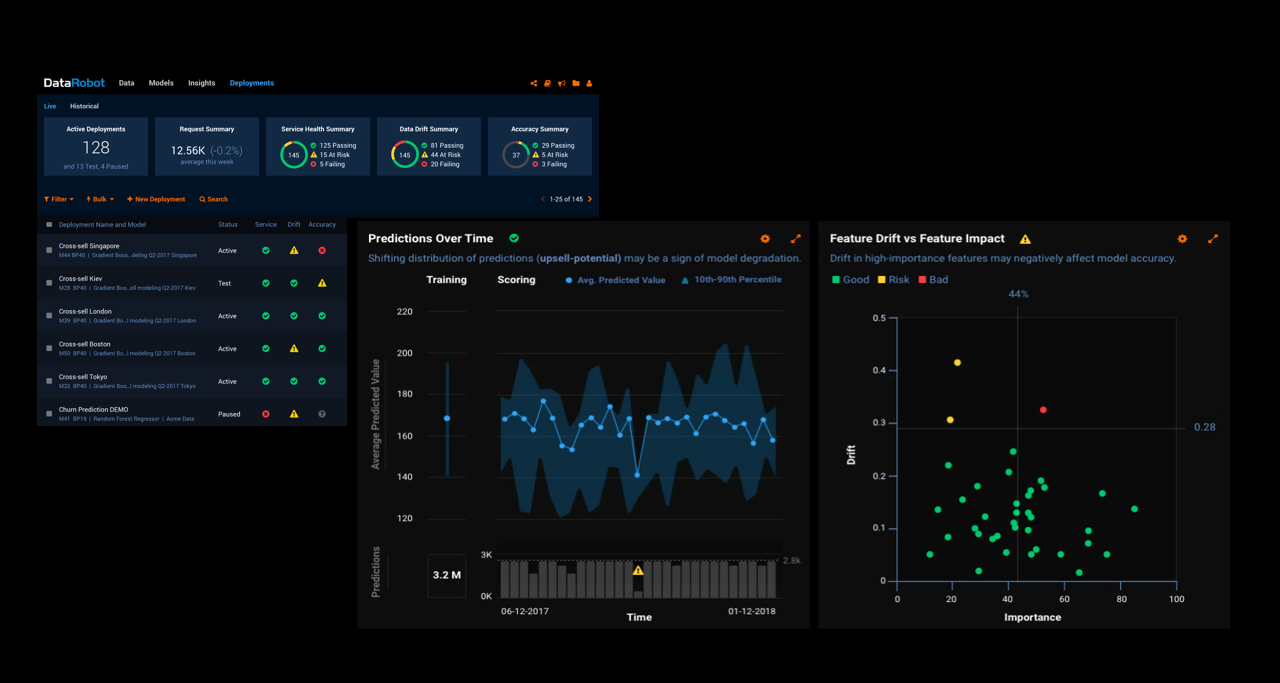 Note: Existing workflows will keep running as-is in the previously configured mode. They may be re-configured to run with Model Deployments. New workflows will default to Model Deployments as the preferred option.
Support for Time Series in the DataRobot Predict tool
DataRobot time series forecasting was introduced in 2018. Version 4.0 of the DataRobot Predict tool adds support for time series models, in addition to the previously supported regression and classification models.
So, users now don't have to go back and forth between DataRobot and Alteryx when developing their Alteryx workflows. The Predict tool provides a summary of the model and information about expected inputs and predictive capabilities right there in the configuration panel of the tool.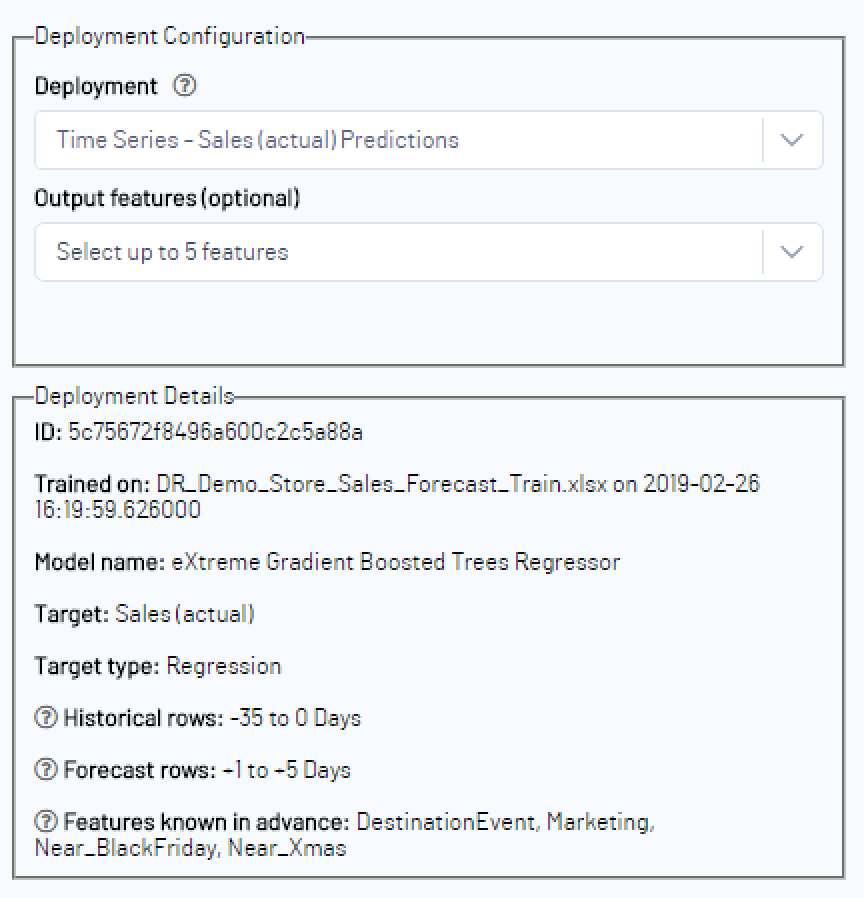 Last but not least, Optional Output features in the Predict tool
Right now, all Alteryx scoring workflows involve joining the prediction and prediction explanations back to some dimensions of the original dataset, but not all of you are comfortable with the Alteryx Join tool that allows you to "join by record position."
For this reason, we added to the Predict tool the option to add up to five features that will be returned with the prediction. This should give you enough options to associate a key to the prediction record and be able to confidently join by specific fields' in Alteryx.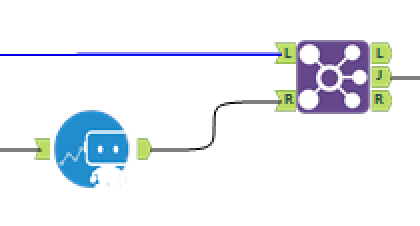 Get started today with Version 4.0 of the DataRobot Tools for Alteryx
You can download the tools for free from the Predictive District inside the Alteryx Analytics Gallery. Please note that Alteryx version 2018.1 or above is required to use version 4.0 of these tools (release notes). And as always, keep the feedback coming to your friendly DataRobot Product team via your Customer Success partners.
About the author
JC Raveneau is Sr. Director of Product Management at DataRobot where he works on product strategy and releasing awesome features that help customers realize tangible value out of AI. JC has 20 years of experience helping enterprise software organizations to develop customer-centric product practices aiming to achieve the ideal product market fit.
Meet JC Raveneau
Subscribe to DataRobot Blog
Thank you
We will contact you shortly
We're almost there! These are the next steps:
Look out for an email from DataRobot with a subject line: Your Subscription Confirmation.
Click the confirmation link to approve your consent.
Done! You have now opted to receive communications about DataRobot's products and services.
Didn't receive the email? Please make sure to check your spam or junk folders.
Close