AI in Real Estate: How Ascendas-Singbridge is Using Automated Machine Learning
AI in Real Estate: How Ascendas-Singbridge is Using Automated Machine Learning
When you think about industries ripe for AI disruption, you might not immediately consider real estate management as one. However, that notion is challenged by companies like Ascendas-Singbridge, Asia's leading sustainable urban and business solutions provider. The company is always on the lookout for advanced technologies, like automated machine learning, that can transform the quality of their services and deliver non-marginal profit improvements.
In our latest case study, we cover their journey with DataRobot. The company struggled to build predictive models, as the tools previously at their disposal were expensive and did not deliver the promised results.
As a use case, the team at Ascendas-Singbridge wanted to use DataRobot's unique time series capabilities to forecast carpark capacity and optimize their availability at each property. For example, if the carpark at one property was full of season pass parkers on all weekdays except Fridays, that property could open up the parking lot to hourly parkers on Fridays, as a new revenue stream.
In just the first eight months after the project's rollout, Ascendas has experienced a 20% increase in revenue by optimizing their carparks.
Read the full case study here. If you're interested in time series and how DataRobot can help you take forecasting to the next level, check out our Time Series page.

About the author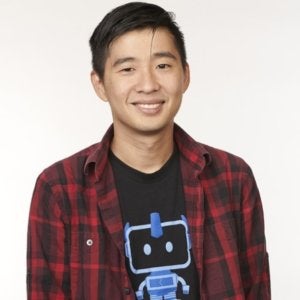 Gareth Goh is the Customer Marketing Manager at DataRobot. He was previously the Web Director at DataRobot, and has also worked at several different tech startups in the Boston area in various marketing roles. Gareth has an M.S. in International Relations and a B.S. in Journalism from Boston University.
Meet Gareth Goh
Subscribe to DataRobot Blog
Thank you
We will contact you shortly
Thank You!
We're almost there! These are the next steps:
Look out for an email from DataRobot with a subject line: Your Subscription Confirmation.
Click the confirmation link to approve your consent.
Done! You have now opted to receive communications about DataRobot's products and services.
Didn't receive the email? Please make sure to check your spam or junk folders.
Close