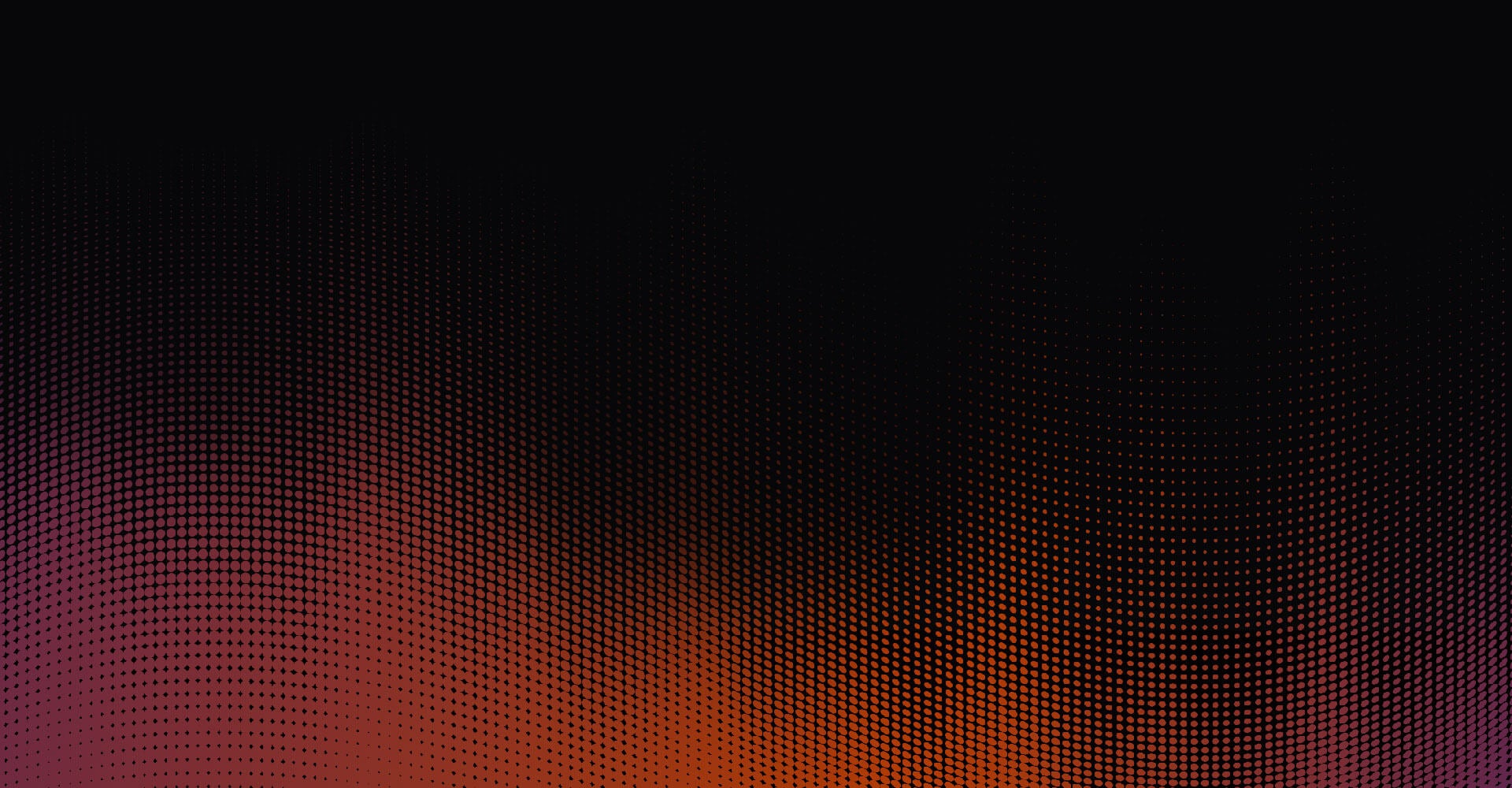 Data Science Leaders, Executives Across Industries, and Knockout Keynotes: Here's Who You'll Hear From at AI Experience Worldwide
Data Science Leaders, Executives Across Industries, and Knockout Keynotes: Here's Who You'll Hear From at AI Experience Worldwide
With less than a week until AI Experience Worldwide, we're excited to share more about some of the speakers and panelists joining us for the two-day event. The conference will bring together thousands of DataRobot customers, prospects, partners, industry stakeholders, and other AI visionaries to discuss how organizations can apply AI technology in today's rapidly changing times to enhance business resilience, reduce costs, improve customer service and retention, and bolster overall business performance.
We've designed our agenda and speaker lineup to resonate with data-driven professionals across functions—from data scientist, to developer, to business analyst, to IT department lead, to CEO. We're confident that attendees will walk away with actionable insights to accelerate time-to-impact for AI strategy within their organization, all from the comfort of their couch. Session recordings will also be made available to registrants, so you can rewatch at your leisure and share relevant insights with colleagues. Register today for AI Experience Worldwide, June 16-17, 2020.
Without further ado, here is a taste of our speaker lineup for the event:
Keynote Speakers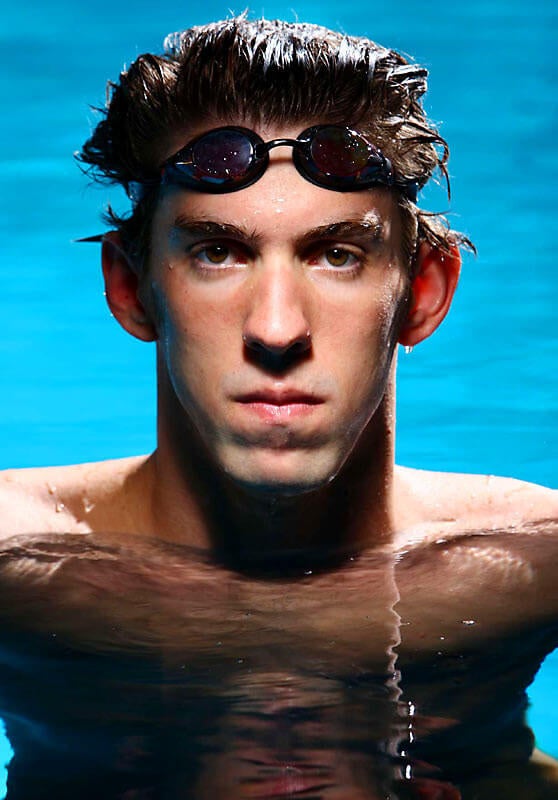 Michael Phelps is widely regarded as one of the greatest athletes of all time. He captured 28 medals, including a record-setting 23 gold medals, and set 39 world records over the course of his career. Phelps utilized his performance bonus for winning eight gold medals in 2008 to establish the Michael Phelps Foundation, which promotes water safety, healthy living (physical and mental), and the pursuit of dreams. The Foundation's signature program–IM–is a learn to swim, healthy living and goal-setting curriculum based on the principles and tools Phelps utilized in his swimming career, which is available through the Boys and Girls Clubs of America and Special Olympics International. Phelps has published two autobiographies – No Limits: The Will to Succeed and Beneath the Surface – that were New York Times and USA Today bestsellers, as well as one children's book – How to Train with a T-Rex and Win Eight Gold Medals.
In this Q&A session, Michael will discuss his disciplined, science-based, data-driven approach to achieving top performance. Based on his life experience of facing personal struggles and challenges, he'll also share advice for these unprecedented times at overcoming obstacles to personal and professional success.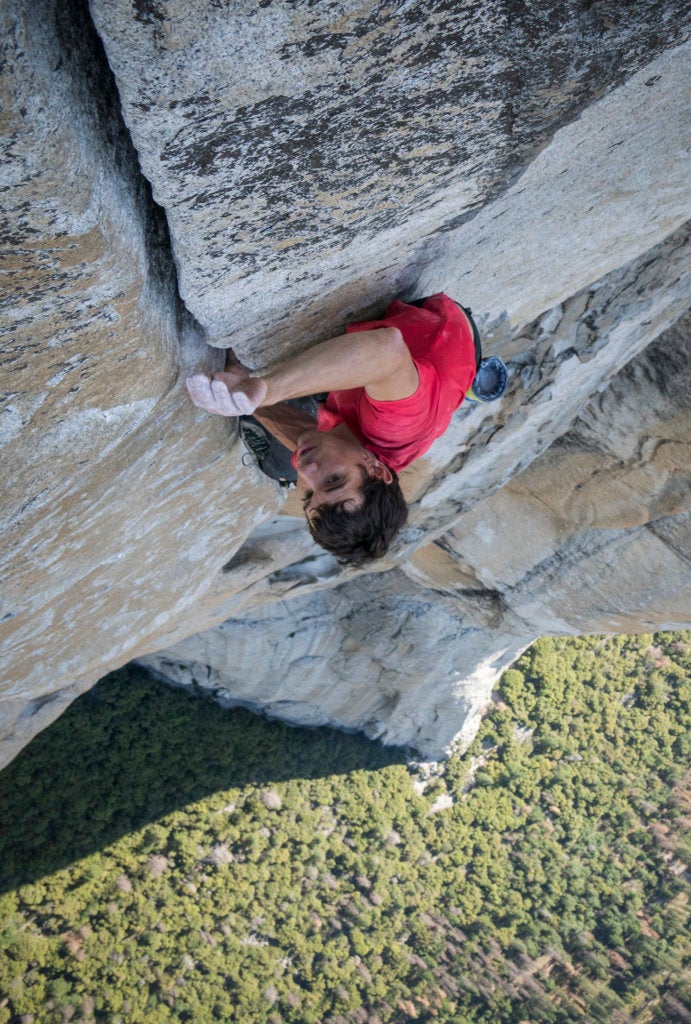 Alex Honnold is a professional rock climber whose audacious free-solo ascents of America's biggest cliffs have made him one of the most recognized and followed climbers in the world. A gifted and hard-working athlete, Honnold is distinguished for his uncanny ability to control his fear while scaling cliffs of dizzying heights without a rope to protect him if he falls. His humble, self-effacing attitude toward such extreme risk has earned him the nickname Alex "No Big Deal" Honnold.
In 2017, Alex completed the first and only free-solo of El Capitan's "Freerider" route (5.13a, 3,000 feet), a historic accomplishment which has been hailed by many as one of the greatest sporting achievements of our time. This achievement was captured in the Oscar-winning film Free Solo. Whether climbing with a rope or without, Honnold believes climbing is a fantastic vehicle for adventure, an opportunity to seek out those high-test moments with uncertain outcomes in which you're forced to push through to survive.
Honnold is living proof that success will come to those who know how to stay laser-focused through uncertainty. Given the turbulent nature of this year so far, his insights on holding steadfast through unpredictability will be relevant across industries.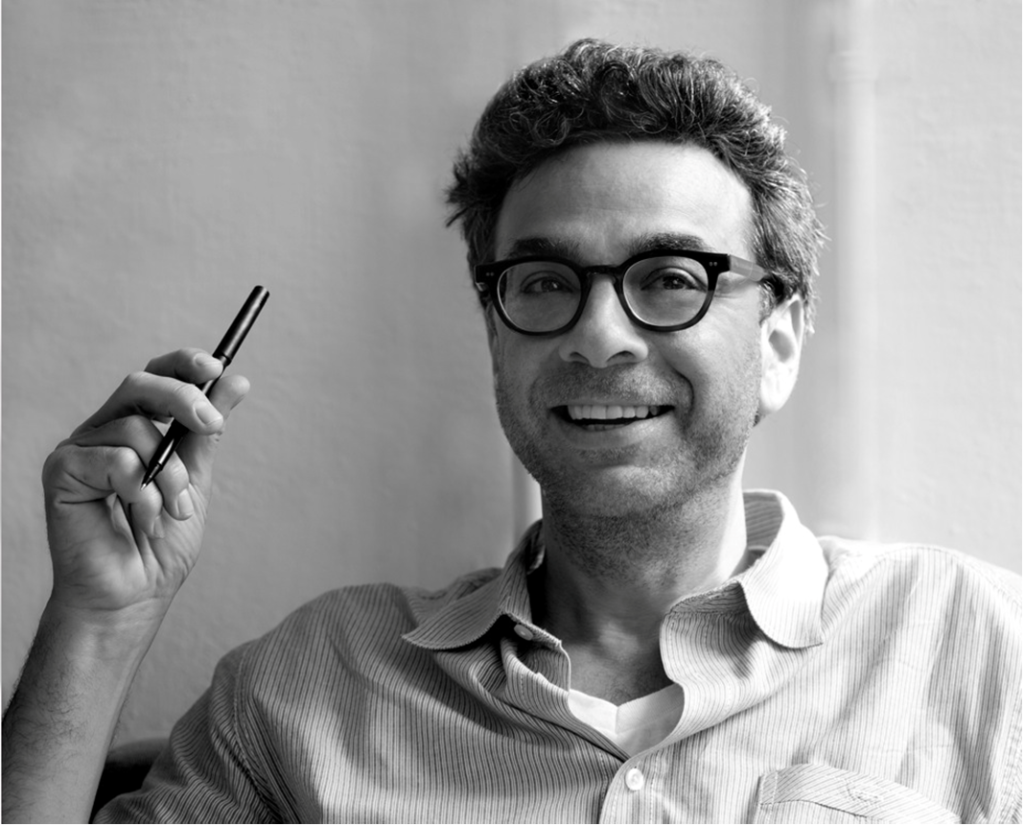 Stephen J. Dubner is an award-winning author, journalist, and radio and TV personality. He is best-known as co-author of the Freakonomics book series, which have sold more than seven million copies in over 40 countries. He is also the host of Freakonomics Radio, which gets eight million monthly downloads and airs on NPR stations and elsewhere.
Freakonomics, published in 2005, was an instant international bestseller and cultural phenomenon. SuperFreakonomics followed to similar acclaim in 2009, and in 2010 a documentary film version of Freakonomics was chosen as the closing film of the Tribeca Film Festival. Think Like a Freak, published in 2014, immediately took up a long residency atop the international bestseller lists, and was followed by When to Rob a Bank, a collection of posts from the Freakonomics blog, which has been called "the most readable economics blog in the universe."
One of our core values at DataRobot is, "Resist Folklore. Do it better & different." Dubner's career has focused on investigating the "hidden side of everything," which we think is particularly relevant for business leaders right now. In order to make data-driven decisions, it's essential to learn how to focus not on what you think you know, but what the data tells you.
---
Frank Slootman, Chairman and CEO, Snowflake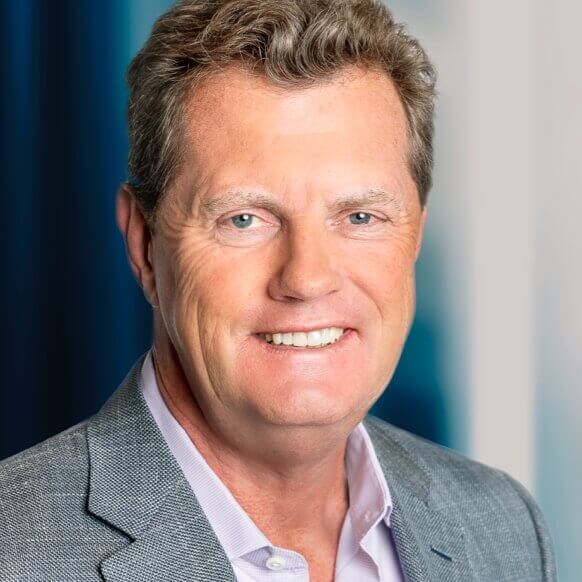 Frank Slootman currently serves as Chairman and CEO at Snowflake. Frank has over 25 years of experience as an entrepreneur and executive in the enterprise software industry. Frank served as CEO and President of ServiceNow from 2011 to 2017, taking the organization from around $100M in revenue, through an IPO, to $1.4B. Prior to that, Frank served as President of the Backup Recovery Systems Division at EMC following an acquisition of Data Domain Corporation/Data Domain, Inc., where he served as the Chief Executive Officer and President, leading the company through an IPO to its acquisition by EMC for $2.4B. Frank holds undergraduate and graduate degrees in economics from the Netherlands School of Economics, Erasmus University Rotterdam.
Andrea Gallego, Partner & CTO, BCG GAMMA

Andrea Gallego is a managing director and partner and the Global GAMMA CTO at Boston Consulting Group. She founded and leads the innovation and engineering team at GAMMA (GAMMA X). Andrea focuses on AI at scale and building digital and analytics solutions across multiple industries (primarily health care and financial services), leading GAMMA's practice and client work in technology vision and overall strategy. Andrea helps drive the firm's Women at DigitalBCG and Women at GAMMA initiatives. She founded Source AI, GAMMA's first AI/ML software, which was recently acquired by DataRobot.
Mihir Shukla, Co-Founder and CEO, Automation Anywhere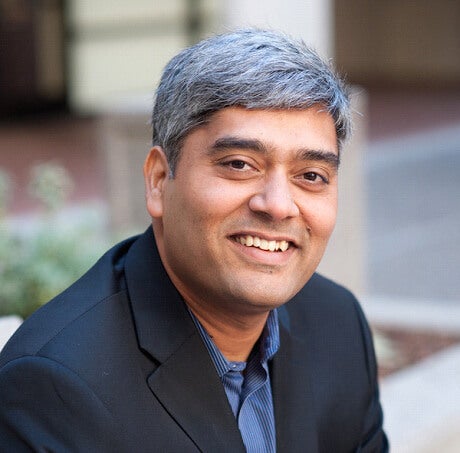 A serial disrupter, Mihir founded Automation Anywhere. A visionary in the Robotic Process Automation (RPA) category, Mihir pioneered the Digital Workforce—software bots that automate business processes with both cognitive capability and embedded analytics—driving unprecedented human productivity while dramatically reducing processing costs for the world's largest enterprises. Under Mihir's leadership, Automation Anywhere has become a global leader in this rapidly growing industry, generating more revenue with more employees and a greater market share than its top three competitors combined. Prior to Automation Anywhere, Mihir held leadership roles in internet, e-commerce, and wireless companies at the forefront of innovation such as E2Open, Kiva, ISN, Netscape, Infoseek, and Omnisky.
Hilarie Koplow-McAdams, Venture Partner, New Enterprise Associates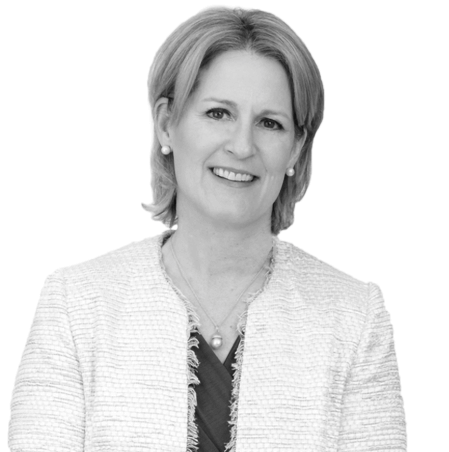 Hilarie joined NEA in 2017 as a Venture Partner on the tech team, where she focuses on enterprise software and services. An enterprise software veteran, Hilarie spent the last three decades at growth-stage technology companies in operating and board roles. Most recently, Hilarie was President at New Relic, responsible for the company's growth strategies as well as leading global sales, marketing, customer success, support, and business development. Prior to her time at New Relic, Hilarie was at Salesforce, where she was named President and led the company's worldwide sales teams and focused on growing the business globally. Hilarie joined Salesforce from Intuit where she was vice president of direct sales for small business and a member of the executive committee. Hilarie started her career at Oracle Corporation where she held a variety of roles over the course of 18 years, including senior vice president of Oracle Direct where she drove the company's rapid growth in both the technology and applications markets. Hilarie currently serves on the board of directors of BloomReach, Duo Security, Knotch, Tableau Corporation, and Zendesk Corporation. She is the Vice Chair of the Pancreatic Cancer Action Network and serves on the advisory council of the University of Chicago's Harris School of Public Policy. She previously served on the board of directors for Informatica Corporation. Hilarie has a master's degree in public policy from the University of Chicago and a bachelor's degree from Mills College.
---
Speakers Across Industries
Sports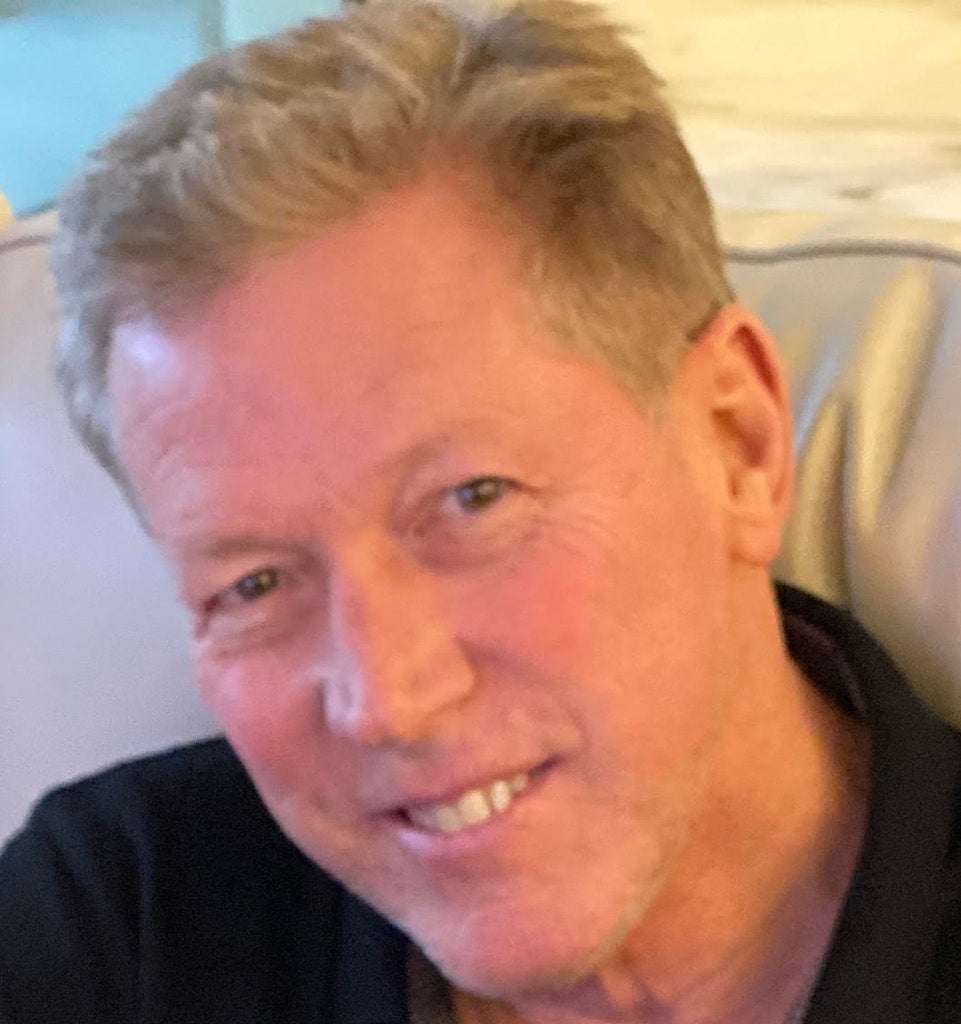 Dodger great and Emmy Award-winning broadcaster Orel Hershiser is entering his seventh season as a color commentator and analyst for the Los Angeles Dodgers on SportsNet LA. The three-time, All-Star right-hander played 18 seasons in the Majors, including 13 with the Dodgers, who he helped lead to a 1988 World Championship. A World Series MVP and Cy Young Awardee, he has been recognized by the Southern California Sports Broadcasters Association for his work as an analyst on both the game broadcast and the Dodgers' pre and post game telecasts.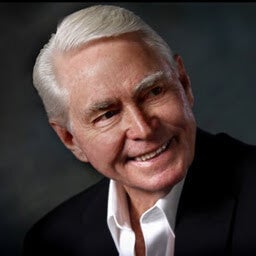 Fred Claire served 30 years as an executive with the Los Angeles Dodgers, and was the team's General Manager from 1987-1998. During his tenure, Claire earned a reputation for his integrity and for his fighting spirit that built what ultimately led to the team's most recent World Series championship in 1988. His drive and determination in the face of opposition and doubt from all sides became a defining trait not just of his time with the Dodgers, but of who he is as an individual. In the spring of 2015, Fred again tapped into his fighting spirit after being diagnosed with skin cancer that later migrated to his jaw. Again, the odds were against his survival, but Fred was determined. This time, he found his championship team at City of Hope National Medical Center in Duarte, California. Equipped with data science and machine learning-driven frontline research, and staffed by top oncologists, City of Hope was the perfect home base for Claire's treatment.
In this presentation, hear from both Dodger alums about their journeys building a winning team—for baseball and for cancer research—with lessons applicable for any industry.
Healthcare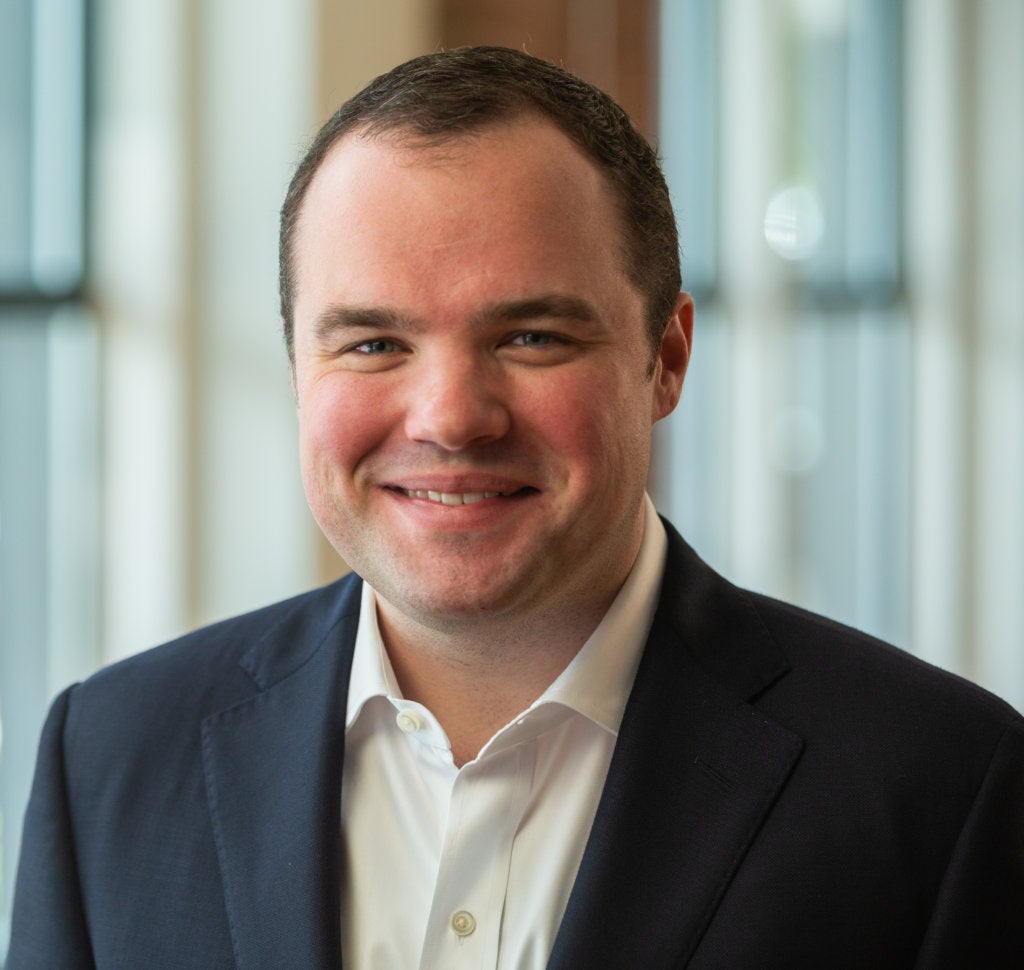 Dr. Spurlock co-founded healthcare analytics company Decode Health in 2019 and its predecessor company, IQuity, in 2015. He is responsible for driving the company's mission to help reduce the cost of healthcare through identification of uncontrolled, misdiagnosed and undetected chronic diseases. After previously developing and commercializing machine learning tools in genomics, he currently leads Decode Health's efforts building AI that can predict chronic disease risk and provide actionable information to health plans, care management providers and technology companies. 
During this panel, hear about the latest application of Decode's technology, which seeks to predict and monitor COVID-19 risk at a national, regional, and community level.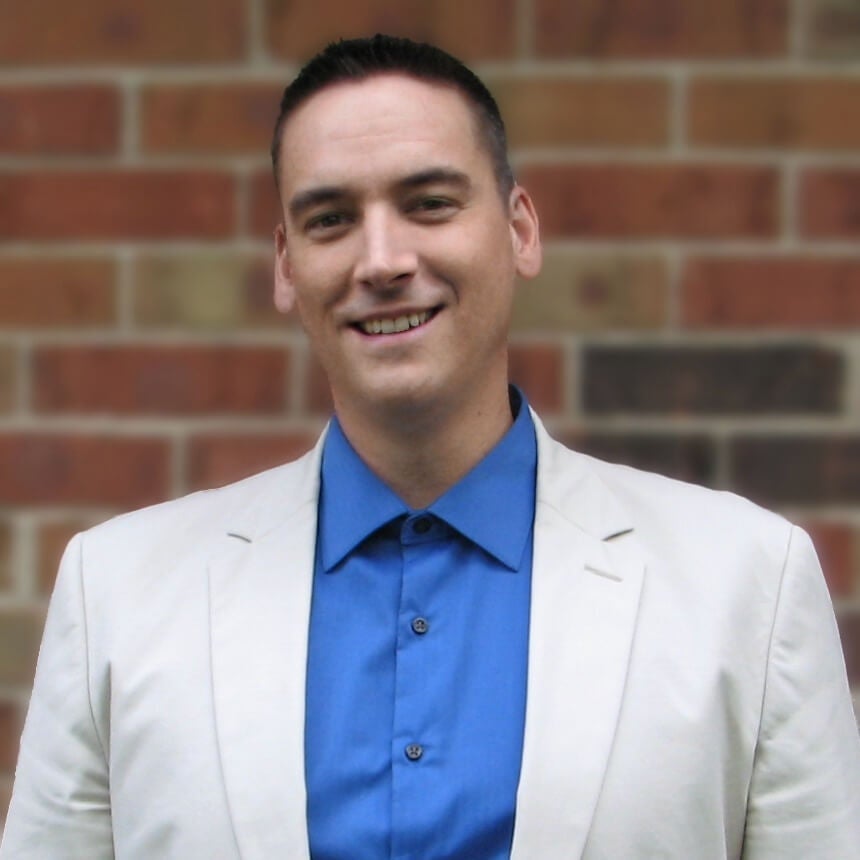 Nathan Patrick Taylor is currently serving as the Chief Information Officer at Symphony Care Network. Nathan's history with Symphony has included roles as a Clinical Informatics Consultant and Director of Data Science and Analytics. In those roles, his projects ranged from producing clinical intelligence dashboards to developing and integrating predictive models into an electronic health record system workflow while building an enterprise-level data warehouse.
Nathan recently completed a research project with Dr. Elizabeth Ritt, focused on reducing 30-day readmissions in a post-acute care setting. The international nursing journal Clinical Nursing Studies, a peer-reviewed journal, recently published their research.
During this session, Nathan will discuss how to justify additional spend on AI solutions to business stakeholders by using measurements that quantify broad business value.
Insurance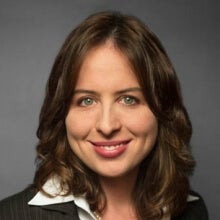 Megan Oftedal (Clifford), Ph.D., is a Senior Data Scientist and leader of the Data Science Team at American Fidelity Corporation, a $10 billion dollar enterprise consisting of several companies in the insurance, banking and finance sectors. She leads a team of data scientists who deliver cutting edge AI and machine learning tools that transform and innovate the enterprise.
Passionate in her belief that great data science is a team sport, Megan works closely with data leaders across the enterprise to grow citizen data scientists through collaborative projects and educational programs. In this session, she will discuss how companies can achieve transformative change using the team they already have by upskilling analysts into citizen data scientists using a combination of self-service tools, education and cross-functional collaboration.
Financial Services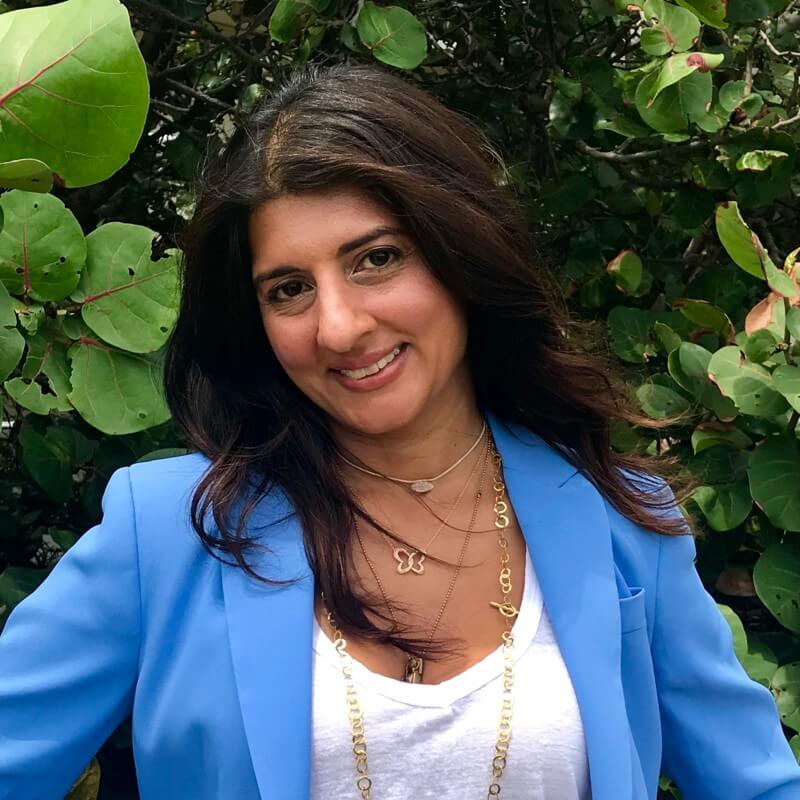 Bina Kalola is a Managing Director in Global Banking & Markets (GBAM) Data and Innovation group at Bank of America, heading up Financial Technology Innovation & Investments. In her role she identifies technology trends and innovation opportunities, drives the sourcing and screening of new financial technology companies, and is the central platform to collaborate and partner across and with each line of business in GBAM and GBAM partners to identify and pilot with strategic financial technology platforms.
In 2013, Kalola was the recipient of Trader's Magazine's Women on Wall Street TrailBlazer Mentor Award. In 2015, she was named in Institutional Investor magazine's Trading Technology 40, a list of the financial services industry's top technology innovators, and most recently she was ranked in Institutional Investor's 2016 Fintech Finance 35, which turns a spotlight on the financiers who fund fintech innovation.
During this panel, Bina will discuss business resiliency and how AI has helped extract actionable insights to cope with rapid changes across many areas of her industry.
Public Sector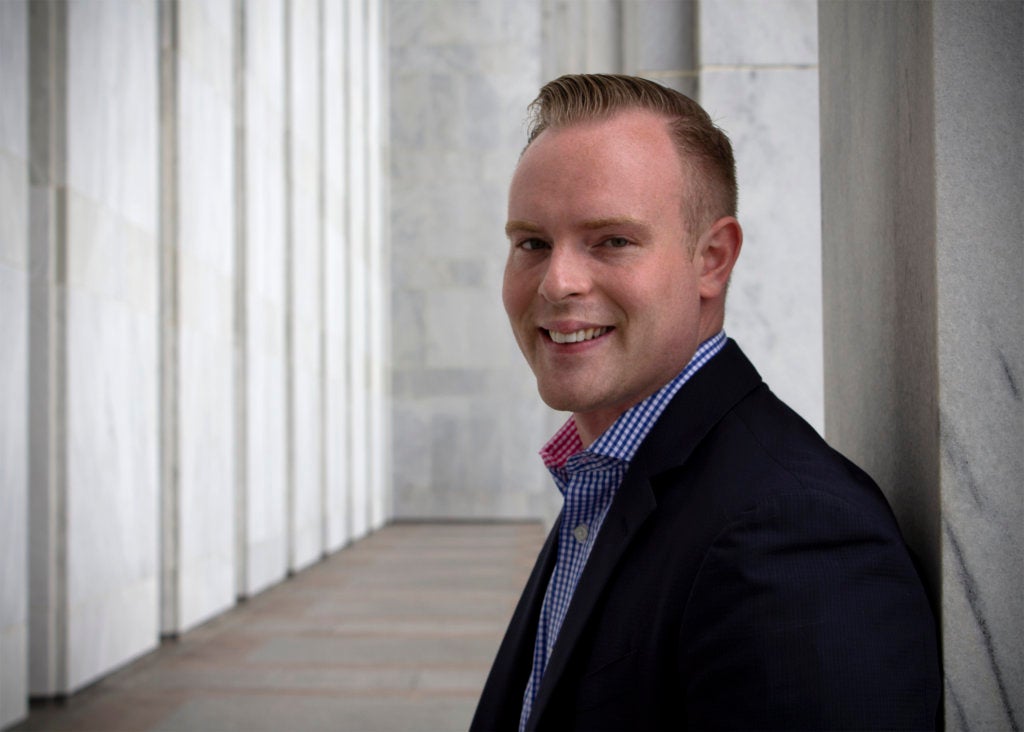 Michael Kanaan was the first chairperson of artificial intelligence for the U.S. Air Force, Headquarters Pentagon. In that role, he authored and guided the research, development, and implementation strategies for AI technology and machine learning activities across its global operations. He is currently the Director of Operations for Air Force / MIT Artificial Intelligence. In recognition of his fast-rising career and broad influence, he was named to the 2019 Forbes "30 Under 30" list and has received numerous other awards and prestigious honors — including the Air Force's 2018 General Larry O. Spencer Award for Innovation as well as the U.S. Government's Arthur S. Flemming Award (an honor shared by past recipients Neil Armstrong, Robert Gates, and Elizabeth Dole).
In the public sector, it is mission critical to mitigate the influence of human biases on machine learning applications. In this session, Capt. Kanaan will discuss pragmatic lessons learned in the enterprise deployment and acceptance of AI solutions, as well as some of the pressing issues squarely on the table as we march toward a future filled with uncertainty.
---
These visionaries are just a sampling of the speakers who will be joining us on June 16th & 17th for AI Experience Worldwide. Our virtual conference is free to attend—explore the full agenda and reserve your spot today.
About the author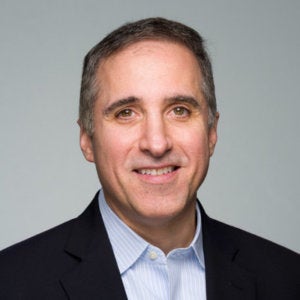 Bill is responsible for global marketing with over 25 years of experience marketing disruptive technologies to organizations of all sizes, including more than a decade in the data management, analytics, and SaaS space. Prior to joining DataRobot, Bill held marketing leadership roles at innovative software companies including Oracle, Bullhorn, Endeca (acquired by Oracle), Ascential Software (acquired by IBM), and StreamBase (acquired by Tibco). Bill has a BS in Computer Science and Engineering from the Massachusetts Institute of Technology and an MBA from the University of Chicago Booth School of Business.
Meet Bill Hobbib
Subscribe to DataRobot Blog
Thank you
We will contact you shortly
Thank You!
We're almost there! These are the next steps:
Look out for an email from DataRobot with a subject line: Your Subscription Confirmation.
Click the confirmation link to approve your consent.
Done! You have now opted to receive communications about DataRobot's products and services.
Didn't receive the email? Please make sure to check your spam or junk folders.
Close