AI Experience Sydney: Transforming Global and Local Markets
AI Experience Sydney: Transforming Global and Local Markets
Recently, more than 200 delegates joined a DataRobot team of local and international staff in Sydney, Australia for the AI Experience Roadshow. As the GM for Asia Pacific, I kicked off the event by stating that the AI and machine learning revolution is transforming global and local economies, markets, and companies. As a disruptive technology, AI and machine learning can be difficult, though worthwhile. To ensure that customers achieve their business objectives, DataRobot offers AI Success, a combination of a technology platform with expert services.
Colin Priest, VP of AI Strategy, gave the keynote presentation about overcoming barriers to AI adoption with a quote from Deloitte's State of AI in the Enterprise survey:
"Organisations from Australia hold a positive view of the strategic importance of AI to their success, and seventy-nine percent believe AI will be 'very' or 'critically' important to their business within two years."  
Colin highlighted the challenges of building and deploying AI projects at scale for enterprises and that to achieve this requires moving beyond traditional manual approaches of data science. With DataRobot, creating and deploying these projects is as intuitive as working with spreadsheets. Once organizations adopt the appropriate technology, Colin's advice is to start with a small, simple project to build success and momentum.
Demonstrating DataRobot at work, lead data scientist John Hawkins emphasized how predictions generated by AI improve business decision-making by human domain experts. John discussed the importance of explainable AI and demonstrated how DataRobot creates reasons that explain a model's predictions and the value of these to a human decision-maker and to third parties affected by a business decision.
A customer speaker from Qantas shared her experience working at the flag carrier of Australia and how leveraging DataRobot enabled her team to overcome business obstacles and become AI-driven.
Natalie Ganderton, Analytics and AI Delivery Lead at Qantas
Natalie Ganderton, Analytics and AI Delivery Lead, observed that Qantas is a network of organisations including two airlines, a loyalty programme, freight operations, engineering, retail, legal and many other specialist teams. For 99 years, the flag carrier of Australia has been flying passengers in comfort and safety; its risk management and analytics practises are highly developed and the company is rich in domain expertise. Natalie characterised the airline's data science and analytics teams as deeply embedded in specific business units.
In Natalie's previous role surveying emerging technologies to assess how these can help Qantas meet its challenges, she believed it would be to the company's advantage if data science and analytics teams and domain experts shared a common platform in their endeavours to make high quality, data-driven decisions. She collaborated with colleagues from across the business to undertake an ultimately successful PoC (proof of concept) using DataRobot. Lessons learned from phase one included that while PoCs are a good way of evaluating technology, their success is predicated on the quality of support from the vendor, and DataRobot field engineers provided exemplary service.
Natalie characterises the second phase of successful AI/ML delivery as the scale out of use cases. The success of phase one at Qantas created a buzz and the team received requests from across the company for a variety of use cases. Beginning with experimentation in a safe environment, Natalie advises on the value of building success and momentum which demands a constant focus on the business outcome and the projected return-on-investment, and is greatly aided by selecting use cases with low risk, high visibility, high chance of success and low overheads. Succeeding with AI/ML demands consideration of how results of models will be consumed by the business; analytics teams must understand how predictions will best augment human decision-making. The surest way to make progress in these deliberations is close cooperation with the business area that is the focus of the AI/ML implementation. One value of AI platform such as DataRobot is that teams can coordinate their efforts to build reusable patterns for different types of deployment. Encouraging teams and business users to share their challenges builds community and allows individuals to uplift their capabilities as they learn from colleagues.
The third phase gives particular focus to building a broad user community across many different business units. At Qantas, monthly user forums became a valuable means to educate on particular use cases and capabilities of the DataRobot AI platform. Customer-facing data scientists from DataRobot play a critical role by running workshops on subjects such as problem framing and model deployment and by bringing an external perspective and their experience to challenges. In this phase, a platform support team was created with responsibilities for both the development and production stages of the model lifecycle. Additionally, sharing advice on subjects such as data governance, ethics and technical tips strengthens the community.
As Qantas progresses in its AI/ML maturity, there are a number of priorities. Ensuring a high speed of iteration in the early phases of a project helps to understand quickly if the use case has substantive value to the company. Using the collaborative power of DataRobot is proving effective at bringing an even broader community of users to AI/ML initiatives and at upskilling new users. Every new model is reviewed before it can go into production. The explainability capabilities of DataRobot are proving invaluable once models are in production.
Summary
Organisations achieve success with AI when top-down direction is met with bottom-up initiatives to build community. While transformation is never easy, companies that are able to develop broad adoption of AI experience a growing groundswell of enthusiasm for this new work and the impressive results it delivers.
About the Author:
Tim Young is the GM of Asia Pacific at DataRobot. He has over 25 years of experience marketing high-tech enterprise products in the data management, analytics, and SaaS spaces. He has run marketing operations for global companies including IBM, Oracle, Netezza, and Workday. Tim brings a practical global perspective to DataRobot having managed marketing teams in Australia, Asia, U.K., Europe, and the U.S.  
About the author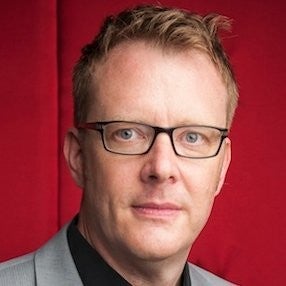 He has over 25 years of experience marketing high-tech enterprise products in the data management, analytics, and SaaS spaces. He has run marketing operations for global companies including IBM, Oracle, Netezza, and Workday. Tim brings a practical global perspective to DataRobot having managed marketing teams in Australia, Asia, U.K., Europe, and the U.S.
Meet Tim Young
Subscribe to DataRobot Blog
Thank you
We will contact you shortly
We're almost there! These are the next steps:
Look out for an email from DataRobot with a subject line: Your Subscription Confirmation.
Click the confirmation link to approve your consent.
Done! You have now opted to receive communications about DataRobot's products and services.
Didn't receive the email? Please make sure to check your spam or junk folders.
Close