AI Experience London: How DataRobot Supports Sky UK's Goal for Continuous Innovation
AI Experience London: How DataRobot Supports Sky UK's Goal for Continuous Innovation
If you missed out on AI Experience London 2019 this year, we had an impressive lineup of customer speakers discussing their unique AI use cases. One such customer is Sky UK, a British media and telecommunications conglomerate headquartered in London.
"Continuous innovation is something that we do, we believe in. We have to use innovation to improve what we're providing to our customers and machine learning is a part of it." — David Hodgson, Senior Data Analyst, Sky
David joined Sky to focus on content, specifically to develop a cost model plan around content storage. He knew that he didn't want to waste time tinkering around with models built in-house. He wanted results, and for that, David knew that automated machine learning was the answer.
Hear more from David as he talks about his experience working with predictive models and how DataRobot transformed their process for effectively knowing what content to provide viewers and when to provide it, giving him and his team the results they wanted, quickly:
Looking for more customer stories from our previous AI Experience events? Check out our previous recaps:

About the author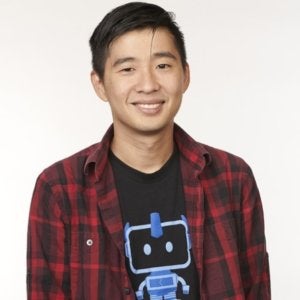 Gareth Goh is the Customer Marketing Manager at DataRobot. He was previously the Web Director at DataRobot, and has also worked at several different tech startups in the Boston area in various marketing roles. Gareth has an M.S. in International Relations and a B.S. in Journalism from Boston University.
Meet Gareth Goh
Subscribe to DataRobot Blog
---